Account
All Draws Albedo Diluc Eula Ganyu Hu Tao Kamisato Ayaka Kazuha Keqing Klee Jean Mona Qiqi Raiden Shogun Sangonomiya Kokomi Tartaglia Venti Xiao Yoimiya Zhongli Weapons Two 5-Star Multiple 5-Star
1. We will send you an account via email after we receive your payment.
2. All Accounts: Can bind mobile Phone and E-Mail, Can Change PassWord.
3. Each picture corresponds to an independent account, if you purchase more than one, it will be multiple accounts.
4.Tips:The account only can be use on PC and Mobile.
LV20 Guaranteed
80-90 Draws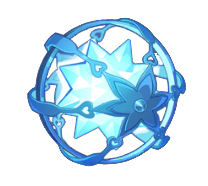 4.89 USD
Sangonomiya Kokomi






14.99 USD
Raiden Shogun






13.99 USD
Venti






17.9 USD
Hu Tao






14.9 USD
Diluc






4.99 USD
Eula






17.99 USD
Jean






1.99 USD
Kamisato Ayaka





14.9 USD
Kazuha






14.99 USD
Keqing






2.99 USD
Klee






19.99 USD
Mona






1.99 USD
Qiqi






1.99 USD
Tartaglia






15.99 USD
Yoimiya






17.9 USD
Aquila Favonia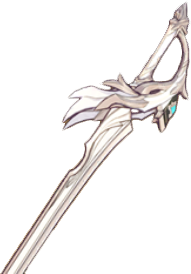 3.99 USD
Lost Prayer to the Sacred Winds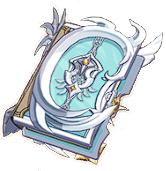 3.99 USD
Mistsptitter Retorged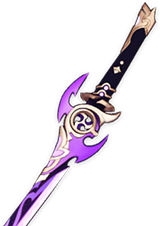 200 USD
Skyward Atlas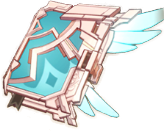 3.99 USD
Skyward Blade





3.99 USD
Skyward Harp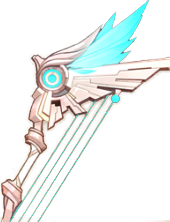 3.99 USD
Skyward Pride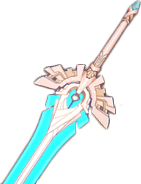 3.99 USD
Skyward Spine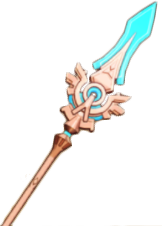 3.99 USD
Diluc & Diluc





24.17 USD
Diluc & Jean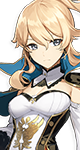 18.99 USD
Diluc & Keqing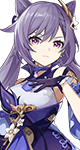 19.99 USD
Diluc & Klee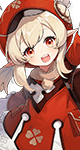 48.91 USD
Diluc & Mona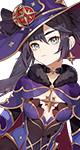 18.99 USD
Diluc & Qiqi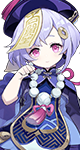 18.99 USD
Diluc & Venti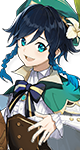 60.02 USD
Diluc & Wolf's Gravestone





181.99 USD
Eula & Diluc






59.99 USD
Eula & Jean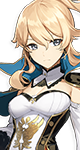 46.95 USD
Eula & Keqing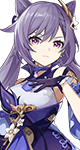 54.78 USD
Eula & Mona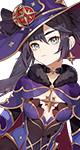 46.95 USD
Eula & Qiqi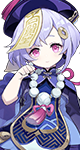 46.95 USD
Eula & Yoimiya







91.3 USD
Hu Tao & Diluc






36.58 USD
Hu Tao & Hu Tao







60.93 USD
Hu Tao & Jean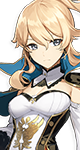 36.58 USD
Hu Tao & Kamisato Ayaka







96.55 USD
Hu Tao & Keqing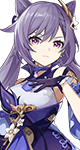 36.58 USD
Hu Tao & Mona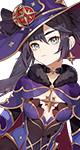 36.58 USD
Hu Tao & Qiqi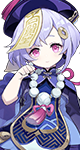 36.58 USD
Hu Tao & Staff of Homa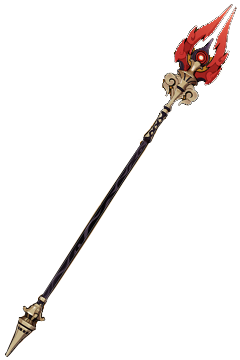 78.04 USD
Jean & Klee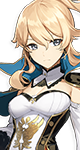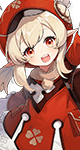 36.68 USD
Jean & Mona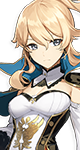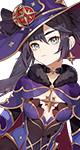 28.49 USD
Jean & Qiqi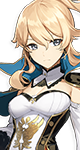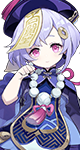 28.49 USD
Jean & Venti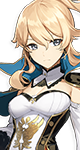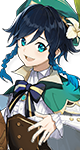 48.02 USD
Kamisato Ayaka & Diluc






52.99 USD
Kamisato Ayaka & Jean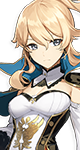 48.99 USD
Kamisato Ayaka & Keqing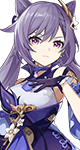 48.99 USD
Kamisato Ayaka & Klee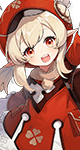 91.3 USD
Kamisato Ayaka & Mistsptitter Retorged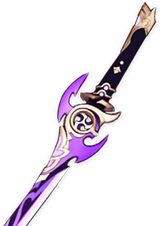 156.51 USD
Kamisato Ayaka & Mona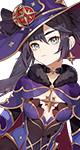 48.99 USD
Kamisato Ayaka & Qiqi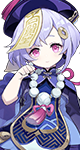 48.99 USD
Kamisato Ayaka & Venti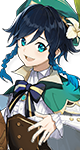 91.3 USD
Kamisato Ayaka & Yoimiya







94.36 USD
Kazuha & Diluc






52.99 USD
Kazuha & Jean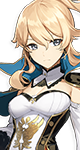 48.99 USD
Kazuha & Keqing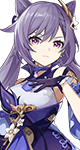 48.99 USD
Kazuha & Mona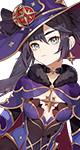 48.99 USD
Kazuha & Qiqi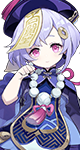 48.99 USD
Kazuha & Raiden Shogun







120.69 USD
Kazuha & Yoimiya







91.3 USD
Keqing & Jean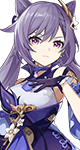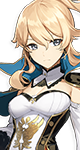 27.99 USD
Keqing & Keqing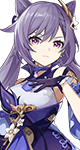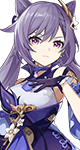 11.98 USD
Keqing & Klee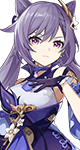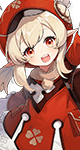 48.91 USD
Keqing & Mona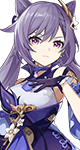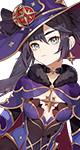 49.99 USD
Keqing & Qiqi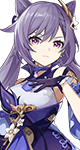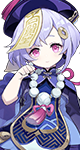 28.49 USD
Keqing & Skyward Spine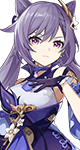 13.99 USD
Keqing & Venti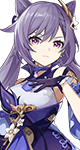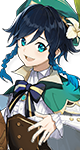 55.22 USD
Klee & Eula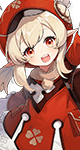 91.3 USD
Klee & Kazuha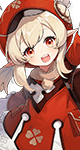 91.3 USD
Klee & Qiqi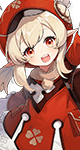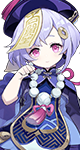 36.68 USD
Klee & Yoimiya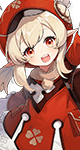 91.3 USD
Mona & Klee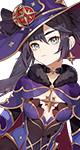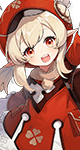 36.68 USD
Mona & Lost Prayer to the Sacred Winds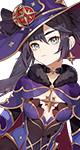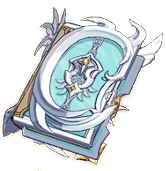 27.99 USD
Mona & Qiqi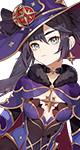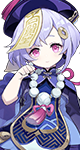 30.99 USD
Mona & Venti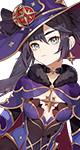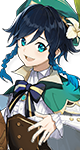 48.02 USD
Qiqi & Qiqi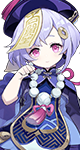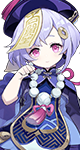 15.99 USD
Qiqi & Skyward Spine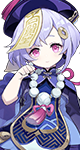 10.44 USD
Raiden Shogun & Diluc






60.55 USD
Raiden Shogun & Jean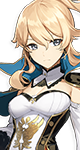 48.44 USD
Raiden Shogun & Keqing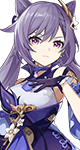 55.7 USD
Raiden Shogun & Mona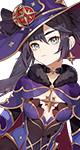 48.44 USD
Raiden Shogun & Primordial Jade Winged-Spear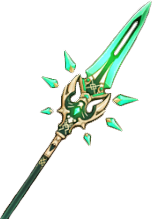 120.69 USD
Raiden Shogun & Qiqi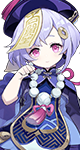 48.44 USD
Sangonomiya Kokomi & Eula







72.66 USD
Sangonomiya Kokomi & Kazuha







72.66 USD
Sangonomiya Kokomi & Klee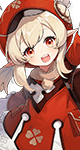 72.66 USD
Sangonomiya Kokomi & Raiden Shogun







72.66 USD
Sangonomiya Kokomi & Venti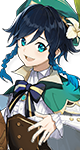 72.66 USD
Venti & Eula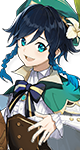 91.3 USD
Venti & Kazuha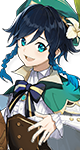 91.3 USD
Venti & Klee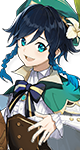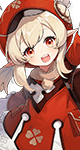 91.3 USD
Venti & Qiqi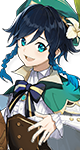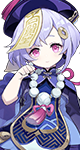 48.02 USD
Venti & Raiden Shogun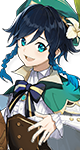 120.69 USD
Venti & Venti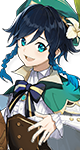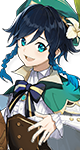 38.41 USD
Venti & Yoimiya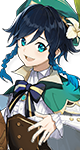 91.3 USD
Xiao & Jean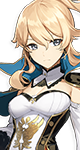 72.48 USD
Yoimiya & Diluc






52.17 USD
Yoimiya & Jean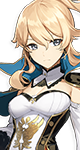 41.73 USD
Yoimiya & Keqing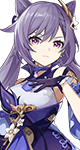 46.95 USD
Yoimiya & Mona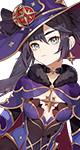 41.73 USD
Yoimiya & Qiqi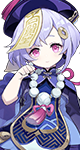 41.73 USD
Zhongli & Diluc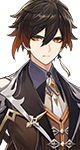 97.82 USD
Zhongli & Jean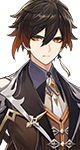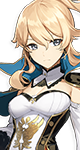 73.36 USD
Zhongli & Kamisato Ayaka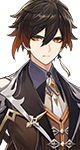 96.55 USD
Zhongli & Mona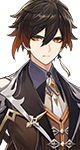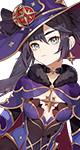 73.36 USD
Zhongli & Qiqi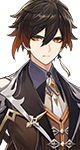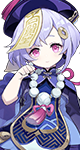 73.36 USD
Diluc & Hu Tao & Primordial Jade Winged-Spear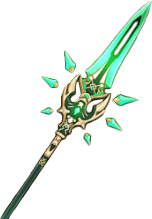 156.9 USD
Diluc & Hu Tao & Raiden Shogun







120.69 USD
Diluc & Mona & Raiden Shogun








108.62 USD
Diluc & Qiqi & Raiden Shogun








108.62 USD
Diluc & Xiao & Mona








144.83 USD
Eula & Klee & Jean








120.99 USD
Eula & Klee & Keqing








120.99 USD
Eula & Venti & Jean








120.99 USD
Eula & Venti & Mona








120.99 USD
Eula & Yoimiya & Jean








120.99 USD
Jean & Eula & Raiden Shogun








120.99 USD
Jean & Kazuha & Eula








120.99 USD
Jean & Kazuha & Raiden Shogun








120.99 USD
Jean & Venti & Raiden Shogun








120.99 USD
Jean & Yoimiya & Raiden Shogun








120.99 USD
Kamisato Ayaka & Diluc & Raiden Shogun








120.99 USD
Kamisato Ayaka & Jean & Raiden Shogun








120.99 USD
Kamisato Ayaka & Kazuha & Jean








120.99 USD
Kamisato Ayaka & Klee & Mona








120.99 USD
Kamisato Ayaka & Klee & Qiqi








120.99 USD
Kamisato Ayaka & Mona & Raiden Shogun








120.99 USD
Kamisato Ayaka & Qiqi & Raiden Shogun








120.99 USD
Kamisato Ayaka & Venti & Diluc








120.99 USD
Kamisato Ayaka & Venti & Keqing








120.99 USD
Kamisato Ayaka & Venti & Qiqi








120.99 USD
Kamisato Ayaka & Venti & Raiden Shogun








145.19 USD
Kamisato Ayaka & Yoimiya & Diluc








120.99 USD
Kamisato Ayaka & Yoimiya & Jean








120.99 USD
Kamisato Ayaka & Yoimiya & Mona








120.99 USD
Kamisato Ayaka & Yoimiya & Raiden Shogun








145.19 USD
Kazuha & Klee & Jean








120.99 USD
Kazuha & Klee & Keqing








120.99 USD
Kazuha & Klee & Mona








120.99 USD
Kazuha & Klee & Qiqi








120.99 USD
Kazuha & Mona & Jean








96.55 USD
Kazuha & Venti & Jean








120.99 USD
Kazuha & Venti & Keqing








120.99 USD
Kazuha & Venti & Mona








120.99 USD
Kazuha & Yoimiya & Jean








120.99 USD
Kazuha & Yoimiya & Venti








120.99 USD
Keqing & Zhongli & Kamisato Ayaka








144.83 USD
Klee & Eula & Raiden Shogun








120.99 USD
Klee & Kazuha & Raiden Shogun








145.19 USD
Klee & Keqing & Raiden Shogun








120.99 USD
Klee & Mona & Eula








120.99 USD
Klee & Qiqi & Eula








120.99 USD
Klee & Zhongli & Jean








144.83 USD
Sangonomiya Kokomi & Diluc & Jean








96.88 USD
Sangonomiya Kokomi & Diluc & Keqing








96.88 USD
Sangonomiya Kokomi & Klee & Diluc








96.88 USD
Sangonomiya Kokomi & Klee & Keqing








121.1 USD
Sangonomiya Kokomi & Klee & Mona








121.1 USD
Sangonomiya Kokomi & Mona & Qiqi








72.66 USD
Sangonomiya Kokomi & Qiqi & Jean








72.66 USD
Sangonomiya Kokomi & Raiden Shogun & Diluc








121.1 USD
Venti & Eula & Raiden Shogun








145.19 USD
Venti & Klee & Jean








120.99 USD
Venti & Klee & Mona








120.99 USD
Venti & Klee & Qiqi








120.99 USD
Venti & Mona & Raiden Shogun








120.99 USD
Venti & Yoimiya & Eula








145.19 USD
Venti & Yoimiya & Jean








120.99 USD
Venti & Yoimiya & Keqing








120.99 USD
Venti & Yoimiya & Mona








120.99 USD
Venti & Yoimiya & Qiqi








120.99 USD
Venti & Yoimiya & Raiden Shogun








145.19 USD
Yoimiya & Eula & Raiden Shogun








145.19 USD
Yoimiya & Klee & Keqing








120.99 USD
Zhongli & Mona & Qiqi








96.55 USD
Jean & Diluc & Venti & Elegy for the End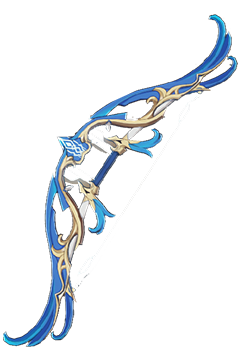 217.79 USD
Jean & Klee & Kazuha & Raiden Shogun









169.39 USD
Jean & Klee & Mona & Keqing









120.99 USD
Jean & Klee & Mona & Keqing









120.99 USD
Jean & Klee & Mona & Keqing









145.19 USD
Jean & Klee & Qiqi & Keqing









120.99 USD
Jean & Mona & Kazuha & Eula









145.19 USD
Jean & Qiqi & Kazuha & Raiden Shogun









145.19 USD
Jean & Qiqi & Yoimiya & Raiden Shogun









145.19 USD
Jean & Venti & Keqing & Raiden Shogun









145.19 USD
Jean & Venti & Klee & Qiqi









157.29 USD
Jean & Venti & Mona & Elegy for the End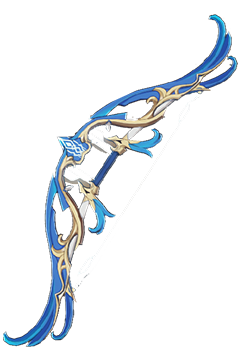 193.59 USD
Jean & Venti & Mona & Keqing









145.19 USD
Jean & Venti & Qiqi & Mona









133.09 USD
Kamisato Ayaka & Diluc & Diluc & Raiden Shogun









145.19 USD
Kamisato Ayaka & Diluc & Keqing & Raiden Shogun









145.19 USD
Kamisato Ayaka & Diluc & Mona & Raiden Shogun









145.19 USD
Kamisato Ayaka & Diluc & Qiqi & Raiden Shogun









145.19 USD
Kamisato Ayaka & Jean & Keqing & Yoimiya









145.19 USD
Kamisato Ayaka & Jean & Qiqi & Raiden Shogun









145.19 USD
Kamisato Ayaka & Keqing & Keqing & Raiden Shogun









120.99 USD
Kamisato Ayaka & Qiqi & Yoimiya & Skyward Pride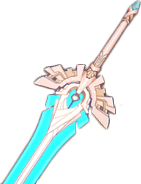 169.39 USD
Kamisato Ayaka & Venti & Diluc & Jean









145.19 USD
Kazuha & Mona & Qiqi & Jean









120.99 USD
Keqing & Skyward Blade & Klee & Klee








96.55 USD
Klee & Keqing & Keqing & Eula









145.19 USD
Klee & Keqing & Keqing & Kazuha









145.19 USD
Klee & Mona & Keqing & Kazuha









145.19 USD
Klee & Tartaglia & Mona & Aquila Favonia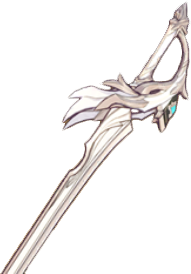 145.19 USD
Sangonomiya Kokomi & Klee & Keqing & Primordial Jade Winged-Spear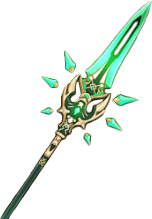 145.32 USD
Sangonomiya Kokomi & Klee & Klee & Klee









169.54 USD
Venti & Kazuha & Yoimiya & Raiden Shogun









217.79 USD
Venti & Keqing & Keqing & Kazuha









133.09 USD
Venti & Keqing & Raiden Shogun & Elegy for the End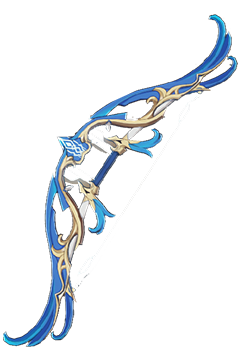 217.79 USD
Venti & Klee & Qiqi & Raiden Shogun









145.19 USD
Venti & Qiqi & Keqing & Elegy for the End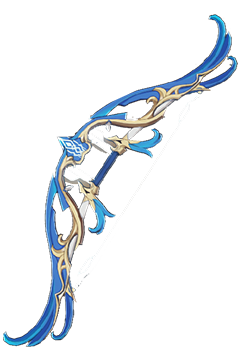 217.79 USD
Venti & Qiqi & Keqing & Yoimiya









145.19 USD
Venti & Qiqi & Mona & Elegy for the End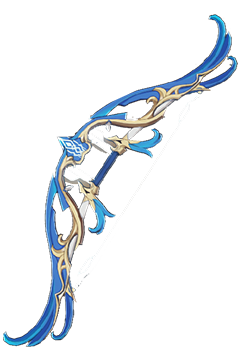 217.79 USD
Venti & Qiqi & Raiden Shogun & Elegy for the End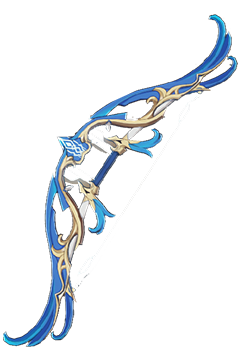 217.79 USD
Jean & Diluc & Eula & Raiden Shogun & Skyward Atlas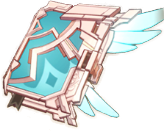 169.39 USD
Jean & Diluc & Klee & Keqing & Raiden Shogun










169.39 USD
Jean & Diluc & Mona & Kazuha & Skyward Pride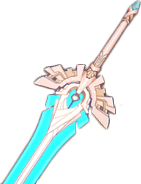 217.79 USD
Jean & Klee & Qiqi & Keqing & Keqing










145.19 USD
Jean & Venti & Qiqi & Qiqi & Elegy for the End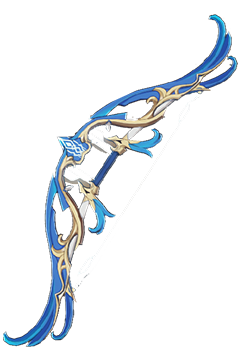 145.19 USD
Jean & Venti & Yoimiya & Raiden Shogun & Skyward Atlas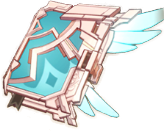 145.19 USD
Kamisato Ayaka & Qiqi & Mona & Keqing & Raiden Shogun










145.19 USD