Elden ring Latest News - Elden Ring's Upcoming DLC LEAK
8/12/2022 3:41:30 PM
Elden rings upcoming DLC has been solved, there was a lot of speculation around DLC. There has ever since like shortly after the launch of the game, it went as far as a game run even posting an April fools post talking about the first the DLC boss revealed lately.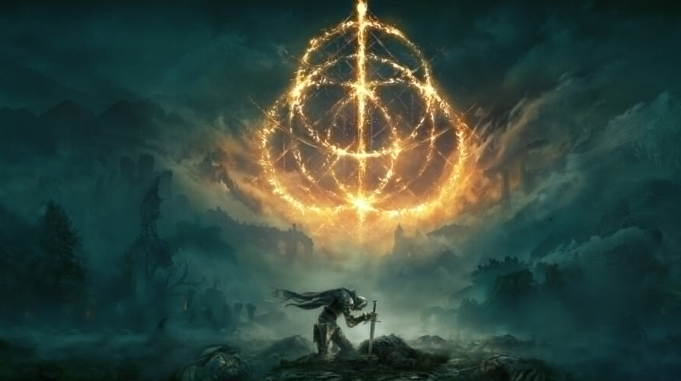 Elden ring Latest News - Elden Ring's Upcoming DLC LEAK
Elden ring DLC - A leak about DLC

There has been more and more stuff popping up from companies saying there are leaks and all this different sort of stuff, according to game run, there has been a leak about DLC that began circulating just a day after an alleged cyber attack targeting Bandai Namco which is the company that published Elden ring.
This hacking group accessed Bandai Namco's internal documents including a set of photos containing info about an elder ring DLC, there was other stuff in there, like Tekken 8 and several dragon ball projects and the Elden ring leak included a DLC purportedly called barbarians of the badlands which hints at the unveiled, but the highly anticipated region of the in-game world, the purported Elden ring DLC appears to be on the software's longer end of the list regarding upcoming releases and various speculations suggest the third-quarter fiscal year 2023 release window.
Considering the size of the DLC that seems to tie the badlands that Godfrey and the tarnished have ventured to when exiled from the lands, the other option is that the barbarians come to the lands between seeking revenge for Godfrey's defeat.
Ultimately the possibilities are endless, fans have also speculated that the fogged-over areas that are in the center of the in-game world could be the DLC's location, many fans have also noted that the area sits in the center between the sacred towers, this is more than a mere coincidence, other fans are talking about the future DLC, and it might be centred around the in-game coliseums, bringing more battleground and PVP-focused elements into Elden ring.
However the chances are high that the entire leak is fake, it also says a red flag, this leak suggests that it's got an 18-month development cycle which is way too long for a content expansion that's being made using the existing content elements.
Elden ring DLC - Dark souls three DLC
The first dark souls three DLC came only eight months after the game was released, but then they also say Elden's ring is bigger and his world is a lot more pleasing, but 18 months is still way too long if you enjoy Elden's ring, then surely putting a load of time into DLC is going to be way more beneficial, because you're going to have a better experience that's in terms of actually designing it.
To release it in 10 months and delay it a further 10 months to make sure that it works properly, and everything is polished, and then it comes out dreadful if a DLC so the design the execution if everything like that takes 18 months, it's probably going to be a decent DLC.
Not only from software rushing a DLC, but they also took their time with Elden ring, it's gonna be the game of the year, it's gonna take a lot of competition to beat Elden ring, in terms of the game of the year awards, because the game did so well, you could play through the entire thing with barely any bugs there, might be a couple here, but it was nowhere near as many as you, typically get in the triple story and the lore was fantastic, the gameplay was incredible, there's so much variety like you could go through Elden ring.
You could defeat the entire game take down all the bosses do 100 explorations, and then you can jump into a new game plus, but it's not just a new game plus, you get extra Elden ring runes, you can level up a little bit faster when you go through to new game plus, because you're earning the rooms more quickly, not only that you go through to new game plus, then you go to plus two three four five six.
They set the game out to have seven new game plus runs for each character, and you can start a brand new character, you can have one of every single class played at the same time, so you start with a wretch, then you start with an astrologer, you can switch between the characters, and you can start a new playthrough for all 10 character classes, and they all get saved on the game, Elden ring is huge.
Elden ring DLC - The open world map
There are vertical layers to the open world map, you've got your base map, then you've got underground, it's the best game, such a long time, software rushing out a DLC to ruin the reputation, they have built just on this game alone, they already had a good enough reputation, but they further improved it, because they did so well with Elden ring.
It's a red flag that is going to be taking 18 months to create a DLC that is not a red flag that's a good sign, you see a lot of DLC rush.
Elden ring DLC - Elden ring nugget
This week the official from the software steam page dropped an Elden ring nugget on steam in a mysterious news post asking who the crucible knights serve is a short post with an enticing header image with upwards of 800 comments as of right in this article of speculation asking the developer for certain features.
so ultra-wide support and things like that and the post read the majority of these powerful warriors served, but one master thinks not of the outlier gone to the volcano manor, his exception demonstrates the rule, and you did you defeat this vigorous knight, then it says it is very mysterious, it talks a little bit more about the crucible knight, it's a field boss in one of the ever jails and like you get variations as you progress through the game storm hill castles, you offer a river sea offer aqueduct, then you get them later on in Lendl and crumbling Farah Missoula.
It basically goes on to talk about some of the descriptions for the items, like the helmet and the talisman, but then again is all just about speculation, this steam post is a teaser for Elden ring DLC that's related to the great tree and the crucible knight source of power who knows really, but from software hasn't posted any similar raw lore blurbs on his steam page like this before.
It's also the first news on the page at all in nearly two months, though it does mostly match an official tweet from July 5th, it could just be someone's clever way of drumming up interest in the game again in a way that has nothing to do with actual plans.
It takes a very long time to come around you have games that do things a lot worse that take 12 to 15 months to create a DLC, and this game is much bigger than those games, this game has had so much more care love attention and everything detail all that stuff put into it.
Buy cheap Elden ring items from mtmmo.com, with constant delivery and a safe deal!