Account
All Stellar Jade Bailu Bronya Clara Gepard Himeko Jingliu Welt Yanging Two 5-Star Multiple 5-Star
1. We will send you an Acconut via email after we receive your payment.
2. All Acconuts: Can bind mobile Phone and E-Mail, Can Change PassWord.
3. Each picture corresponds to an independent Acconut, if you purchase more than one, it will be multiple Acconuts.
4. Tips:The Acconut only can be use on PC and Mobile.
5. This product does not accept returns after purchase
LV35 Guaranteed 100-105 Warp
14000-15000 Stellar Jade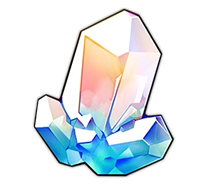 16.9 USD
Bronya & LV26 Guaranteed
5400-6400 Stellar Jade







12.89 USD
Jing Yuan & LV30-31 Guaranteed 40-50 Warp
8500-9500 Stellar Jade







26.9 USD
Silver Wolf & LV30-31 Guaranteed 40-50 Warp
8500-9500 Stellar Jade







26.9 USD
Luocha & LV30-31 Guaranteed 40-50 Warp
8500-9500 Stellar Jade







26.9 USD
Jingliu






36 USD
Bailu






3.9 USD
Bronya






4.9 USD
Clara





3.9 USD
Gepard






3.9 USD
Himeko






3.9 USD
Welt






3.9 USD
Yanging






3.9 USD
Bailu & Clara





8.9 USD
Bailu & Gepard






8.9 USD
Bailu & Himeko






8.9 USD
Bailu & Welt






8.9 USD
Bailu & Yanging






8.9 USD
Bronya & Bailu






13.48 USD
Bronya & Clara






15.9 USD
Bronya & Gepard







15.9 USD
Bronya & Himeko







15.9 USD
Bronya & Silver Wolf







15.89 USD
Bronya & Welt







15.9 USD
Bronya & Yanging







15.9 USD
Gepard & Clara






8.9 USD
Gepard & Himeko







8.9 USD
Gepard & Welt







8.9 USD
Gepard & Yanging







8.9 USD
Himeko & Clara






8.9 USD
Himeko & Welt







8.9 USD
Himeko & Yanging







8.9 USD
Yanging & Clara






8.9 USD
Yanging & Welt







8.9 USD