ACNH New Bundle 2023 Revealed - Animal Crossing New Horizons and Happy Home Paradise DLC Bundle
2/3/2023 3:22:01 PM
Nintendo has dropped some tiny news surrounding Animal Crossing New Horizons. The arrival of this news definitely indicates that Nintendo is still trying to get people to buy this game despite the fact that it hasn't been updated in over a year now. So over on twitter, Nintendo announced the arrival of 2 new bundles for their best selling games on the Nintendo switch. Read this guide and learn all about the new bundle released in Animal Crossing.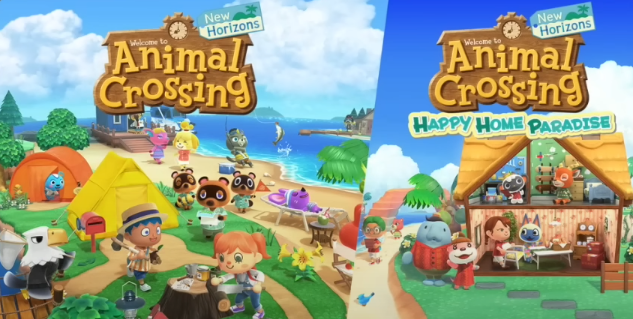 ACNH New Bundle 2023 - Animal Crossing New Horizons + Happy Home Paradise DLC Bundle
Nintendo just announced Animal Crossing New Horizons & Happy Home Paradise, which is the DLC that released alongside the 2.0 update, are now bundled together as a Digital download on the eShop for new players (or old if you buy new consoles or decide to go Digital lol). This means there are now 3 ways to obtain this DLC. Either through the Nintendo Switch Online & Expansion Pack subscription service, purchasing the two separately, or now buying both New Horizons and Happy Home Paradise as a bundled item, presumably in a single download. It is very confusing as to why Nintendo decided to do this now when really they could have done it when the DLC actually came out.
Something that is quite disappointing about this bundle is you don't save any money at all by purchasing it, buying New Horizons separately, then purchasing the DLC, or buying the together costs the same. The only thing you'll save is your time clicking the extra steps to get the DLC. So if you're hoping for some kind of big saving or discount on New Horizons, that is not the case. Nintendo doesn't seem pretty eager to let this game go down in price at all despite the fact that it's been out for nearly 3 years now.
Anyway, Nintendo is going crazy with the little news updates on their socials, and this was revealed just after a new Mario Kart 8 bundle was also announced (which could definitely be good news for Animal Crossing fans who maybe want to try some other games on the switch, this is also coming out with new DLC still, so this one could be worth getting). It doesn't save memory, time or money, but it's definitely great to have more options, especially for those new to the community. This may be hinting at a bundled physical version, like how the Welcome Amiibo update was released, only to then be bundled with New Leaf and sold as a newer version.
Conclusion
It is nice that Nintendo is still pushing Animal Crossing New Horizons, despite the lack of updates over the last year, and if doing something like this is on their mind for one of their biggest franchises, then that can only be a good thing for the Animal Crossing franchise as a whole.
This new Animal Crossing New Horizons and Happy Home Paradise DLC bundle is now live apparently on the eShop. But what do you think about this news? Are you new to New Horizons? And will you be picking this version of the game up?