Top 6 Best Villagers In Animal Crossing New Horizons 2020
5/14/2020 5:12:33 PM
Everyone has their own favorite villages, but according to Animal Crossing portal coms villager popularity list, some of the characters in Animal Crossing new horizons are way more popular than others that a few of them are selling on the animal crossing black market for huge amounts of in-game currency. There are nearly 400 villagers in Animal Crossing New Horizons, but what is it that makes the current most popular characters on the Animal Crossing portal list? Who is your favorite villager in ACNH? This top 6 Animal Crossing New Horizons villagers guide featuring some of the best ACNH villagers around, including Raymond, Judy, Diana and more!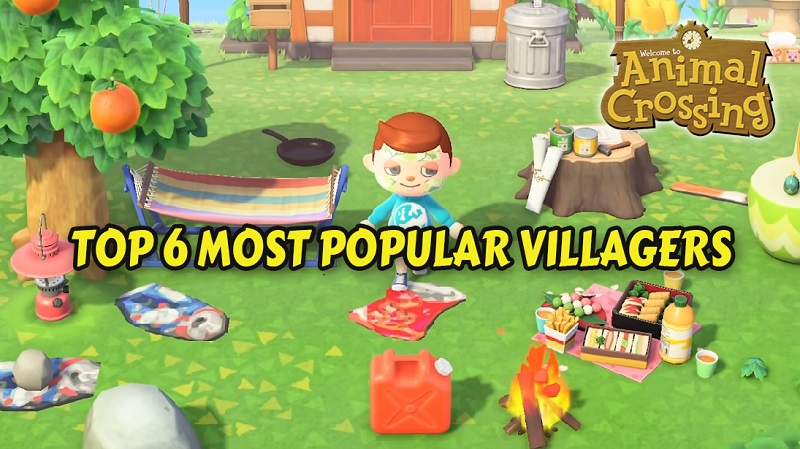 Top 6 Best Villagers In Animal Crossing New Horizons 2020
The following Animal Crossing: New Horizons villagers have the earned adoration of many players. Even Animal Crossing's most hated villagers are beloved by some in the community, so several other animals could have easily earned a spot on this list, but these 6 are particularly special.
Related Read: How to Get Rid of Villagers in Animal Crossing New Horizons - Best and Easiest Way to Move out ACNH Villagers
1. Raymond the cat
By far, the most sought-after villager at the moment is Raymond, the smug and smart office working cat. This peerless puss is currently selling for more ACNH bells than most of us could hope to earn in a lifetime. So if you've already got the waistcoat wearing whisker boy on your island, you should be feeling pretty chuffed with yourself right now. But what makes Raymond here the most wanted Maquis in all of New Horizons well for a start, he's the newest New Horizons villagers onto your island, so collectors aren't able to import him into the game by means of scanning old Amiibo cards.
More than that though are a series of unique traits that make Raymond very desirable indeed starting with his strikingly beautiful eyes. Raymond has something called complete heterochromia, a condition where the iris of one eye is a different color to the iris of the other eye, one eye is brown and the other eye is green. Raymond also has a unique personality as he's the only character in the Animal Crossing series to have the smug personality type which typically means he's very polite kind and will easily get along with other villagers.
2. Judy the cub
This glamorous cub was also introduced in New Horizons. Like Raymond, she's also very hard to get hold of once you have her in your sights. Her eyes which twinkle like stars in the night sky that make us such a sought-after companion to enhance her mesmerizing eyeballs even further. Judy puts her makeup skills to good use by wearing light blue eye shadow with just a hint of blusher, this will worked really well with her beautiful pastel colored fur which changes from pink to violet with some shades of galaxy blue in between while her intense cuteness is the main reason why Animal Crossing fans can't wait to invite her to their islands. Her personality is also quite unique as she's the only snooty cub in the game.
3. Audie the wolf
Audie the wolf is a new character introduced in New Horizons. She's a red wolf character with the peppy personality. Peppy characters are energetic and upbeat and usually dream of fame or popularity. What makes Audie most interesting, though, is the likely origin of her name: Audie appears to be named after the 88-year-old woman who put more than 3,500 hours into Animal Crossing: New Leaf. Known by many as the "Animal Crossing grandma," the woman's in-game name was Audie, leading players to speculate the villager was named for her. So, giving one of the new villages, her name seems like a perfect tribute to one of the game's most well-known and well-loved players.
4. Marshall the squirrel
The teeny tiny little Marshal with his teeny tiny little marshmallow matey with his big fluffy tail was the most popular villager in New Horizons, so maybe this is one sought-after nut that most players have been already been able to crack despite Marshall constant frown, he's another smug villager that just like Raymond should get on with pretty much all of the animal pals on your island, but what makes Marshall so sought-after in the game especially seeing as he's a returning character from new leaf and not a completely new villager like some of the others on this list.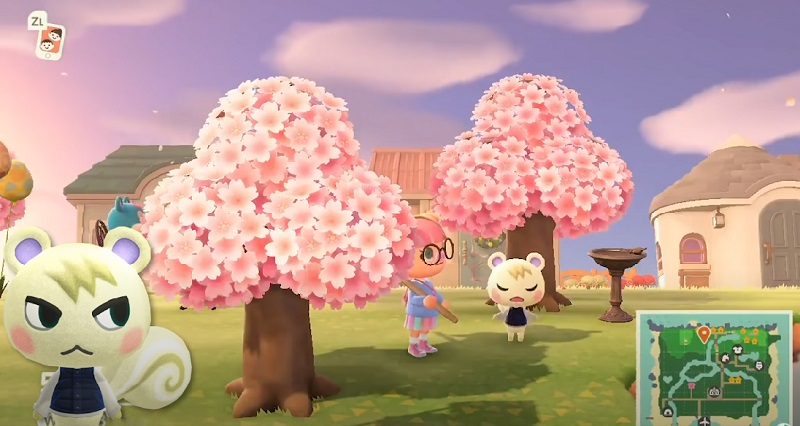 This one is mainly done to his looks because quite simply Marshall is a cutie, the way he looks is reminiscent of the chibi drawing style from manga cartoons which put a huge emphasis on cuteness, the drill big eyes, big head, tiny body in a bit of a blush, combine all this with his default expression which is resting cranky face and you get a cute Splosion especially when you actually talk to him and find out he's one of the sweetest characters around the eyes.
5. Julian the horse
Julian is one of the 6 most sought after villages in Animal Crossing New Horizons who wouldn't want to share their town with a unicorn, especially one as regal as this Julian started his life as a villager in new leaf where he combined his love of astrology with his love of fancy furniture and wallpaper. Julian is another smug villager and will have all the characteristics associated with it. His personality and visual design go well together, likely adding to his popularity.
6. Diana the deer
Diana is the queen of elegance, diana is so elegant in fact that she's the only snooty dear villager in the entire series and her well-spoken demeanor makes her every inch the sophisticated lady. Diana's name likely comes from Diana - the Roman goddess of the hunt whose symbol was a deer. And the Animal Crossing version of Diana lives in a house that's decorated in the style of an elegant Roman bathhouse something that only adds weight to this theory, so if you're looking for a villager to add a bit of refinement to your island and make sure you invite Diana to stay as soon as you can.
So those are the current 6 most popular villagers in Animal Crossing New Horizons according to Animal Crossing portal calm. How many of these sought-after villagers do you have in your collection? Which one is your favorite?