Animal Crossing New Horizons Starcrossed Day (Tanabata) Guide - What is Tanabata, Bamboo Grass Items and More
6/30/2020 2:50:56 PM
The summer update trailer of Animal Crossing New Horizons has been revealed for a period of time with a series of new content upcoming in the following days. In this article, we'll introduce a brand new event Animal Crossing Starcrossed Day (Tanabata) and the details.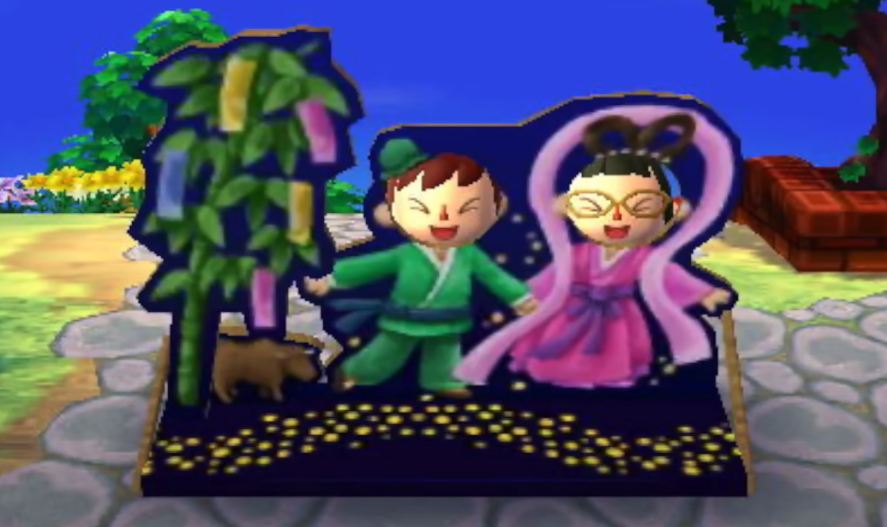 What is Tanabata or Starcrossed Day?
Starcrossed Day (Tanabata) is a Japanese star festival, which is in remembrance of literally star-crossed lovers Hikoboshi and Orihime, who are separated by the Milky Way, only can see each other on July 7 every year. On this day, residents would come together and write down their wishes on colorful pieces of paper and hang them from a branch of bamboo, this is how they celebrate the event. People can also wear fancy traditional Japanese clothing and walking around to enjoy the scenery in the summer night. In addition, Tanabata is also referred to as the star festival, so there might be Shooting Stars appearing?
Animal Crossing Starcrossed Day (Tanabata) Event Release Date
One screenshot in particular from the Nintendo of Japan website revealed a brand new event - Tanabata. The website also shows "At Tanuki Port's Tanuki Shopping, you can purchase Tanabata on Sasa for a limited time throughout July. Why don't you decorate the island in time for the Tanabata on July 7? In Animal Crossing, Starcrossed Day is a Summer event available for players with a Japanese version of the game, like City Folk and New Leaf. Animal Crossing Starcrossed Day, also called Tanabata will be starting on July 7, 2020.
Animal Crossing Bamboo Grass Item
You are able to buy Animal Crossing Bamboo Grass item from the Nook Stop and Nook's Cranny throughout July. It seems multiples awesome ACNH items can be purchased during the event. Unfortunately, the Tanabata festival or Starcrossed Day has only ever been celebrated in the Japanese version, and the update about this event is only available on Nintendo of Japan's website, it even isn't mentioned at all outside of Japan, so the bamboo grass item is exclusive to the Japanese region.
Will It Be Available in New Horizons?
It's not confirmed now. If the Animal Crossing Starcrossed Day and the bamboo grass item are exclusive to Japan, you can still seek help from forums and other places, you may have a chance to trade the exclusive items with other players. Another possibility is that an additional Japanese Nintendo services profile on the switch could be enough to add these to the game. We are expecting more Animal Crossing New Horizons info is revealed!