How Do You Know When There is a Meteor Shower in Animal Crossing - ACNH Meteor Shower Times Prediction
7/14/2020 9:37:04 AM
Players can experience a variety of weather types in Animal Crossing New Horizons, it not only makes the game more immersive, but also affects other events and what you do in the game. Knowing when meteor showers take place can help you prepare and invite your friends, as well as obtain as many star fragments as possible. There is a tool built by Ninji that can be used for ACNH meteor shower prediction.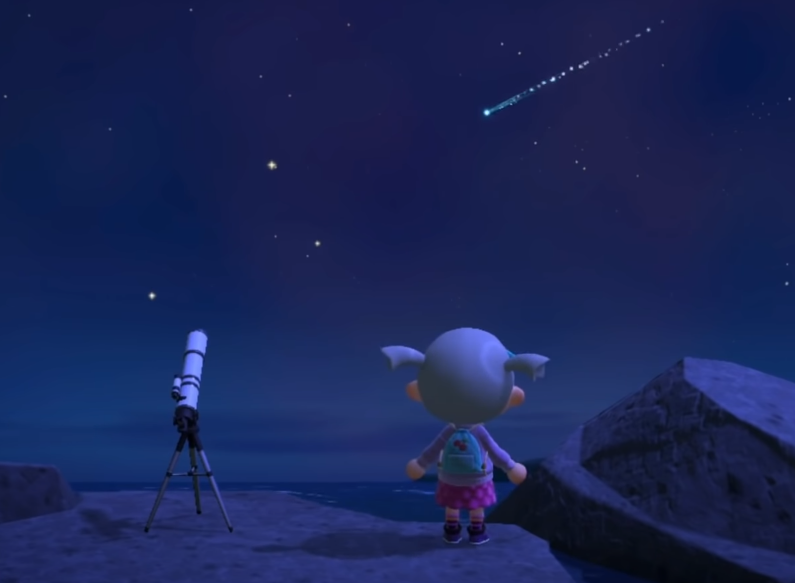 How Do You Know When There is a Meteor Shower in Animal Crossing? - ACNH Meteor Shower Times Prediction
A meteor shower is an event in Animal Crossing, when it occurs, meteors or shooting stars shower the sky and players can wish upon individual shooting stars to obtain Animal Crossing New Horizons star fragments, large star fragments, and zodiac star fragments either the next day or during the event, you can make a wish only after 7 PM when the star appears, note to listen for the audio cue made as a shooting star streaks across the sky. Then how often do meteor showers happen in Animal Crossing New Horizons?
Tom Nook or Isabelle will note a meteor shower's occurrence in the day's announcements on rare occasions. But on other times, how do you know when it's coming? Ninji, who is a well known Animal Crossing data miner, created the tool (MeteoNook) for weather prediction, it is applicable for Animal Crossing New Horizons version 1.3.0. You can forecast weather patterns on your island, including the exact Animal Crossing New Horizons meteor shower time, rainbows and the aurora borealis, as well as tracking the weather changes. It's possible to check the weather in your ACNH island for 40 years into the future down to the exact hour, and when shooting stars will happen during meteor showers. Before the prediction, you need to determine what weather seed it has, and provide enough data. By tracking the types of weather experienced on your island at different times, you can begin to narrow down the range of possible weather seeds that you might save until you find the exact weather seed that the island and file used.
You can also check the yearly Animal Crossing New Horizons weather prediction that what MeteoNook can do. A heavy ACNH meteor shower is coming up at the end of July, 2020.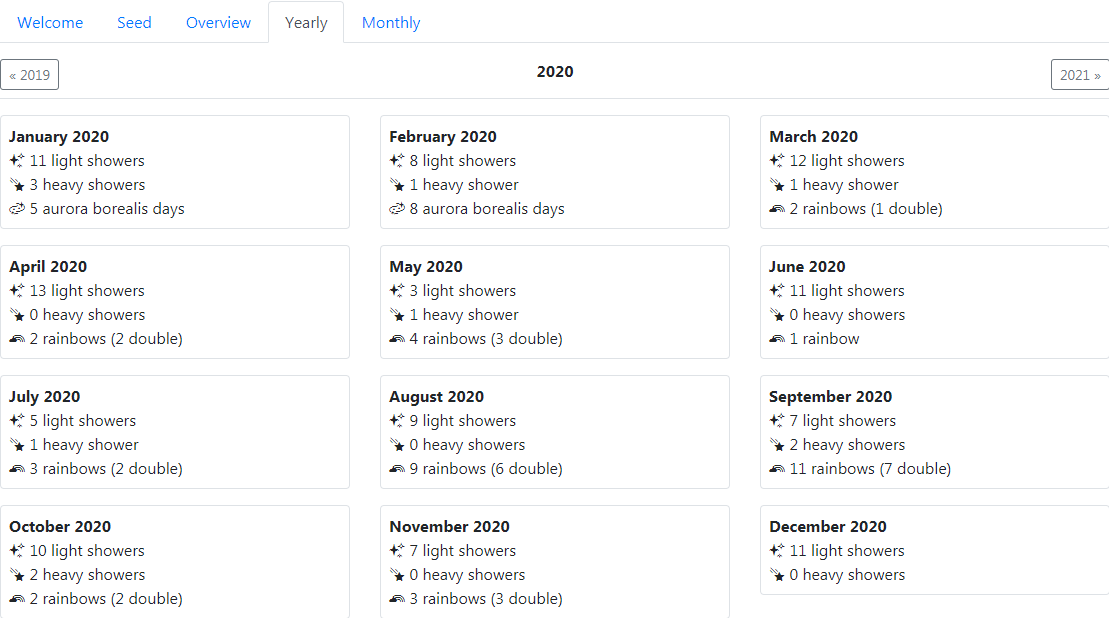 How to predict the meteor shower time using the tool?
Ninji has written detailed instructions on how to get the result using the tool and what you should pay attention to.
1. Input your information
The information required including hemisphere, special patterns, meteor shower info, times when stars appeared, gaps with no stars, and weather types. Note that just enter the info you are 100% sure.
- Special patterns: besides standard weather as above, Meteor Showers, Rainbows, and Auroras are special weather types.
- Weather types: There are multiple types of weather in Animal Crossing, including clear, sunny, cloudy, rain clouds, rain/snow, and heavy rain/snow. If you can't determine which type it is, you can select the Not Sure option.
- Meteor Showers info: input when you choose "Meteor shower or visit from Celeste" in Special Patterns section. There are two types of meteor showers: light and heavy. Heavy showers will give you 5 or 8 stars a minute between 19:00 and 04:00 and light showers will give you 5 stars a minute. You can input according to its frequency.
- Times when stars appeared and gaps with no stars: fill in the exact time when shooting stars appeared during a meteor shower can help with the process. If you are sure there is a time period with no stars appearing, add it to the gaps section.
2. Find your seed
There are over 2 billion possible weather seeds assigned for each island, but only one is correct for your island. MeteoNook goes through every single possibility, calculates the weather it would give, and checks it against the data you provide.