ACNH Kidcore Design Ideas - Cute Custom Design Codes for Paths, Outfit and More
9/22/2020 3:48:23 PM
Kidcore is an aesthetic that mainly applying kiddy themes, bright colors, cute items, and icons from the 90s, players can employ Kidcore style in Animal Crossing New Horizons to create some ACNH cute custom designs. Here we collect a variety of ACNH cute design codes for path, floor, ground, clothing, outfit, costume, and anywhere you want to use these designs.
ACNH Kidcore Design Ideas - ACNH Cute Custom Designs Codes for Path, Clothing & More
There are many items that you can customize in Animal Crossing New Horizons, not only path and clothing, to check whether an ACNH item can be customized, head over to a DIY workbench and choose "Customize something", if it's customizable, your pocket will open and show which items you have now can be customized. Then you can apply your favorite pattern on the item.
How to use Custom Design codes in ACNH? Once you've unlocked Able Sisters, you are able to use these patterns in ACNH, download the custom pattern you liked using the Customs Designs Portal. Firstly, visit the store and access Custom Designs, enter the Design ID or Creator ID in the search tab, the search result of design ID is the specific design pattern and if you enter the Creator ID, it will show all the designs that the creator posted. Choose your required design and click "Save" to keep it in an empty slot. Please note that you only have up to 50 custom design slots (path, floor, signs, etc.) and 50 pro designs (clothing). So, fast to apply the design on the item you want to customize.
Check out the list of ACNH cute path codes, which also can be used for ground, floor, and tiles, as well as the ACNH cute outfit codes for your dresses, shirt, overcoat, cap, and clothing.
ACNH Cute Design Codes 1
ACNH Cute Design Codes 2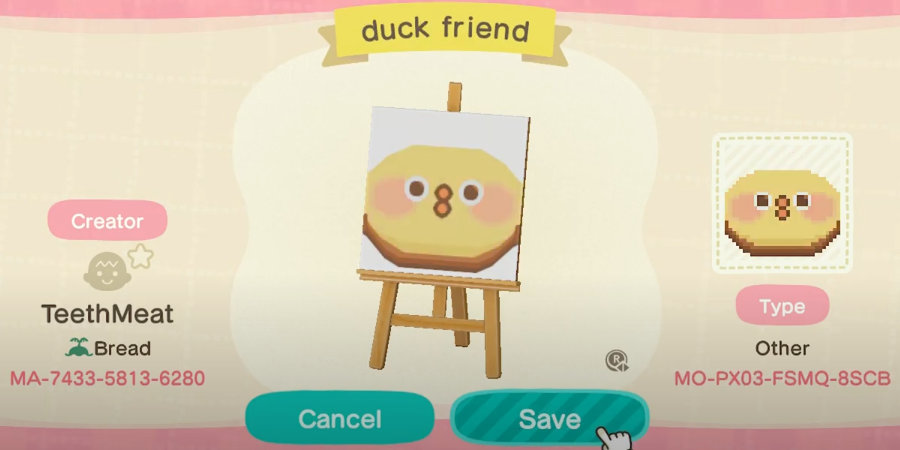 ACNH Cute Design Codes 3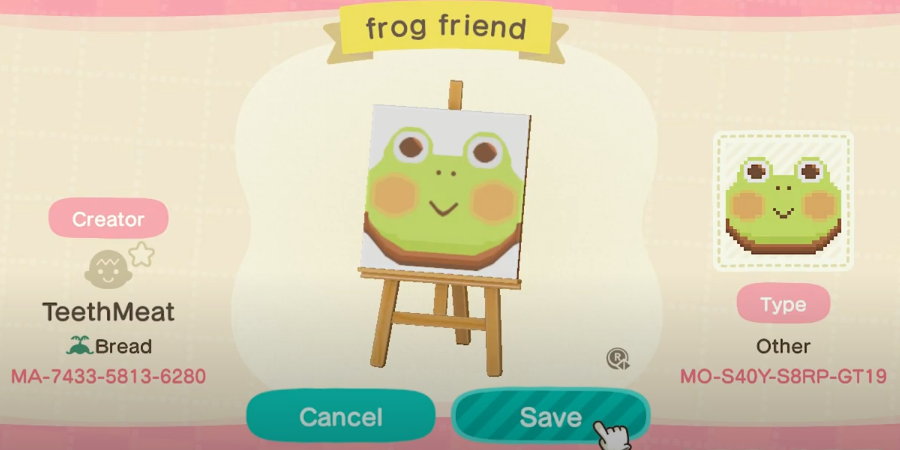 ACNH Cute Design Codes 4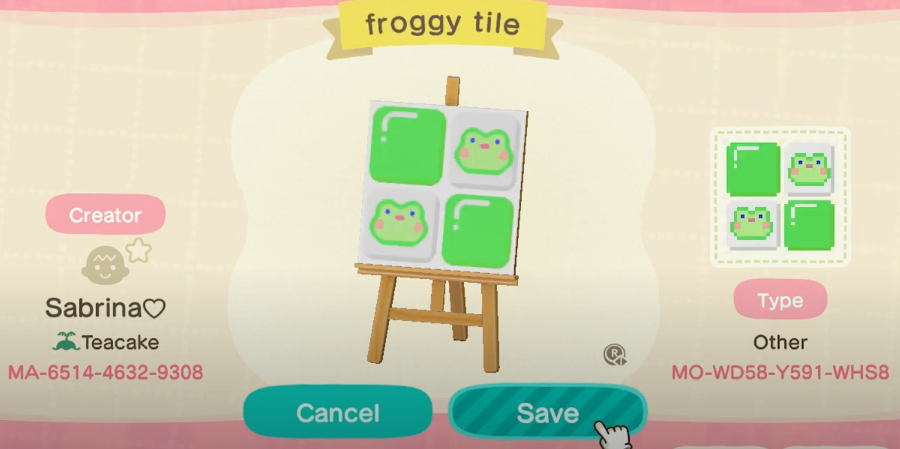 ACNH Cute Design Codes 5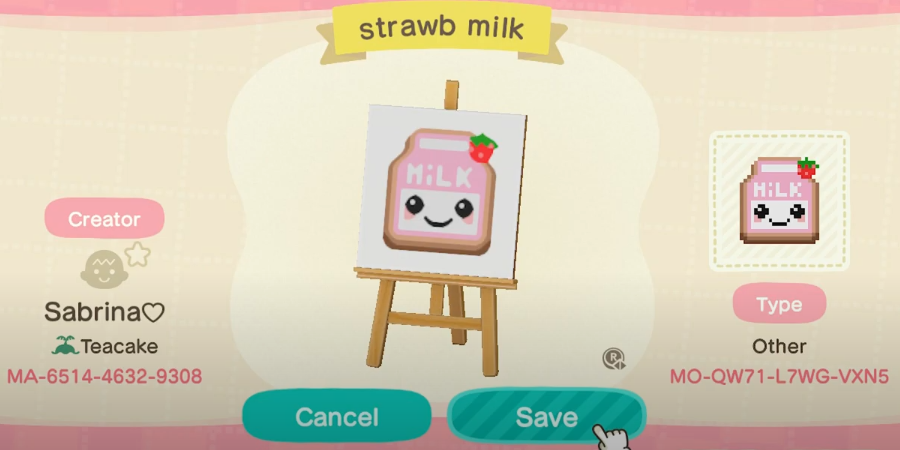 ACNH Cute Design Codes 6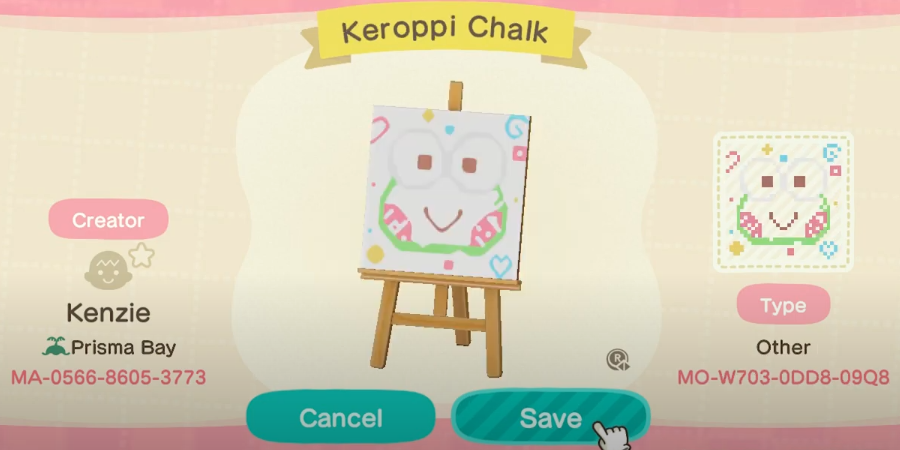 ACNH Cute Design Codes 7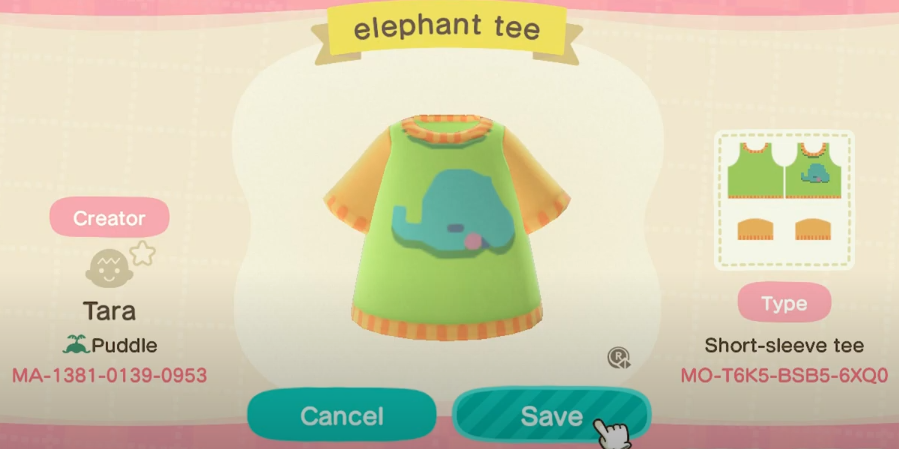 ACNH Cute Design Codes 8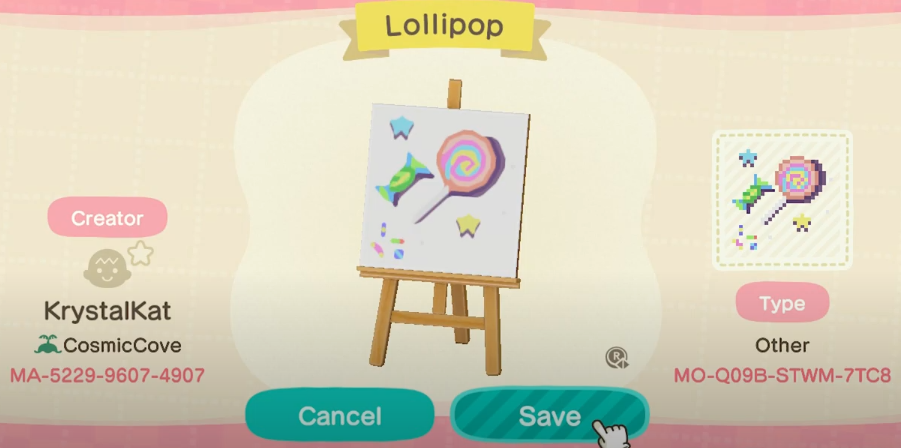 ACNH Cute Design Codes 9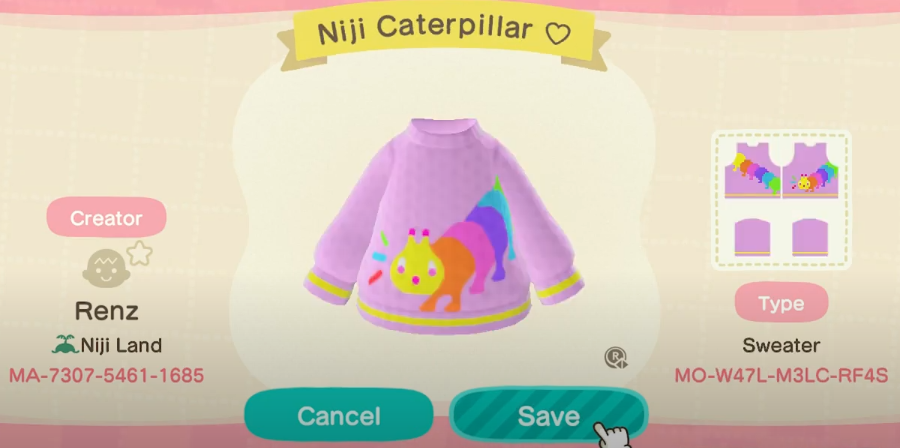 ACNH Cute Design Codes 10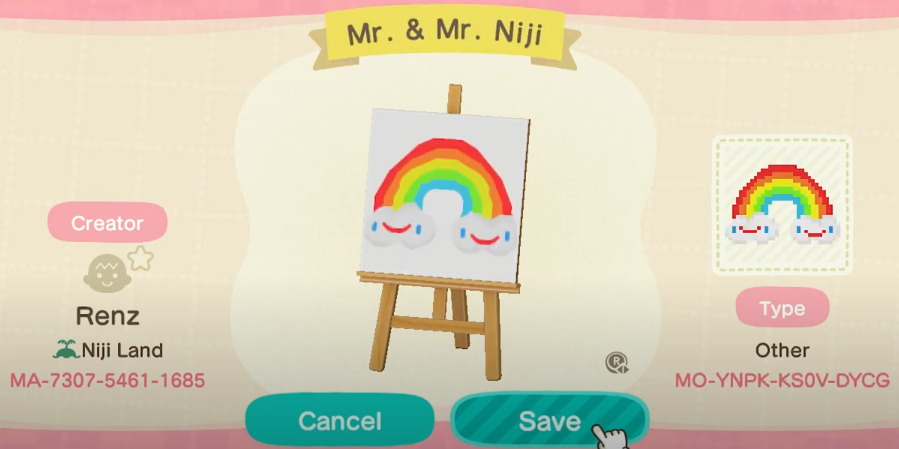 ACNH Cute Design Codes 11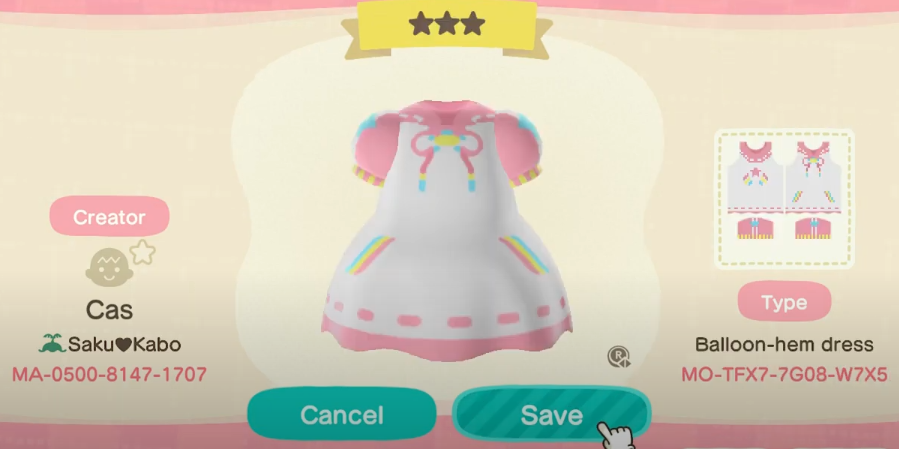 ACNH Cute Design Codes 12
ACNH Cute Design Codes 13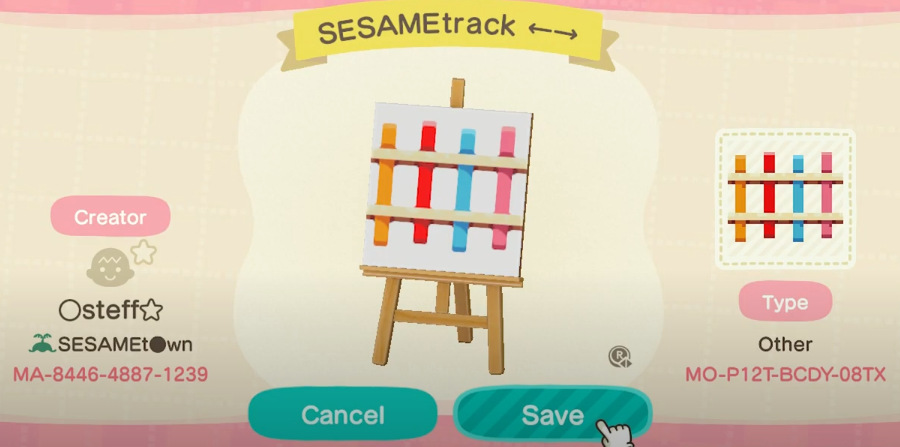 ACNH Cute Design Codes 14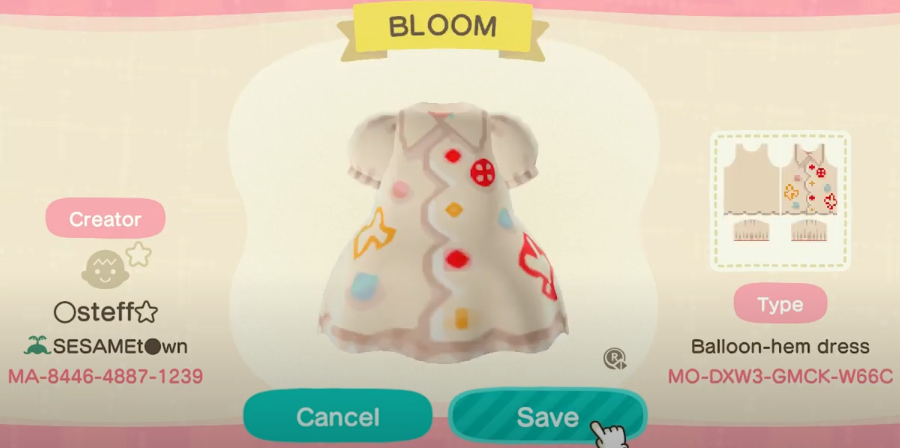 ACNH Cute Design Codes 15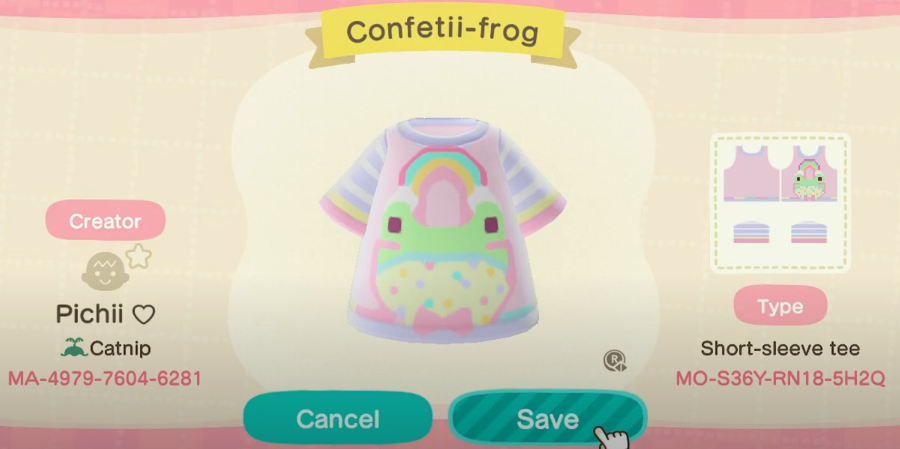 ACNH Cute Design Codes 16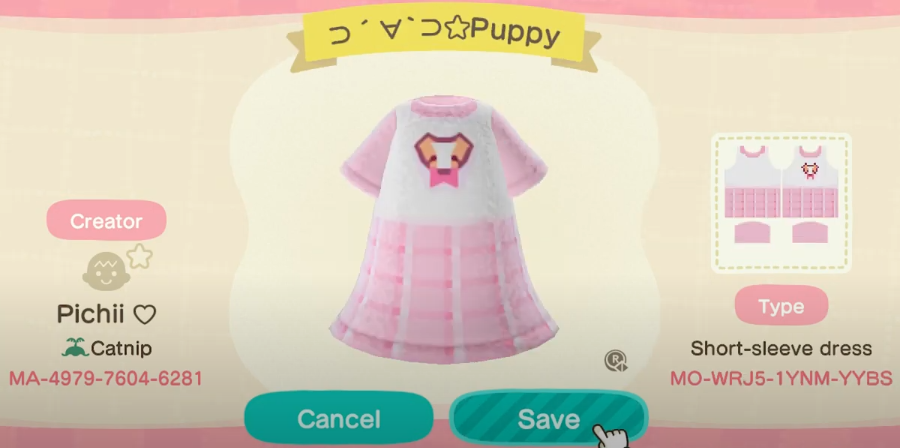 ACNH Cute Design Codes 17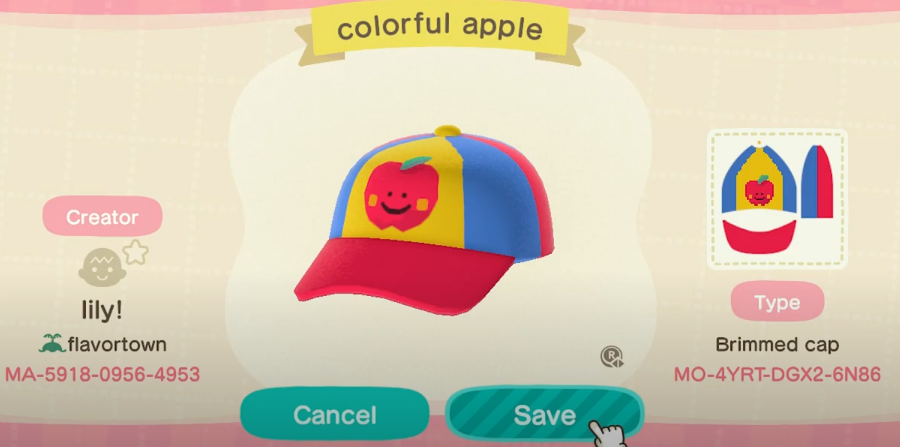 ACNH Cute Design Codes 18
ACNH Cute Design Codes 19
ACNH Cute Design Codes 20