Best ACNH Halloween Island Dream Codes - Animal Crossing New Horizons Halloween Town Dream Address
10/21/2020 2:38:29 PM
Still have no good design ideas for dressing up your island for Halloween? No worries, take a tour to the best ACNH Halloween themed towns to get some excellent ideas, here we share with you Top Best Animal Crossing New Horizons Halloween Island Dream Codes, covering some spooky and creepy themes.
Animal Crossing New Horizons Halloween Island Dream Codes
With Halloween is upcoming, many players have updated their island into pumpkin theme, spooky or creepy theme to add some holiday vide. If you are trying to find some great decorations for build up your Halloween themed island, go to visit these below islands, you will surely be impressed by some creative design ideas. Remember that, if you need cheap ACNH Bells for building up your island, MTMMO.COM can help you out.
ACNH Halloween Island Dream Address & Ideas
Here we share 5 best Halloween Town Dream Codes, which are collected from social media and have received a lot of good reviews:
1. DA-3778-5749-2813 (Birth)
This is Naruto inspired island updated for Halloween with holiday theme Animal Crossing items and pumpkin patches to farm. This island features mainly the Konoha village including some iconic buildings and areas, outside the village walls there are themed houses representing the Akatsuki and house with rooms representing the other four great nations plus the hidden rain village.
2. DA-9793-1588-5075 (Barkenos)
5-star woodland countryside theme island, you can find the local Christmas Tree Farm setting up shop and preparing for the holiday season, the island shops, the local pumpkin patches, vineyard and wine tasting room, Halloween costume shop, tiki bar, beach decor, mini dog park, and much more.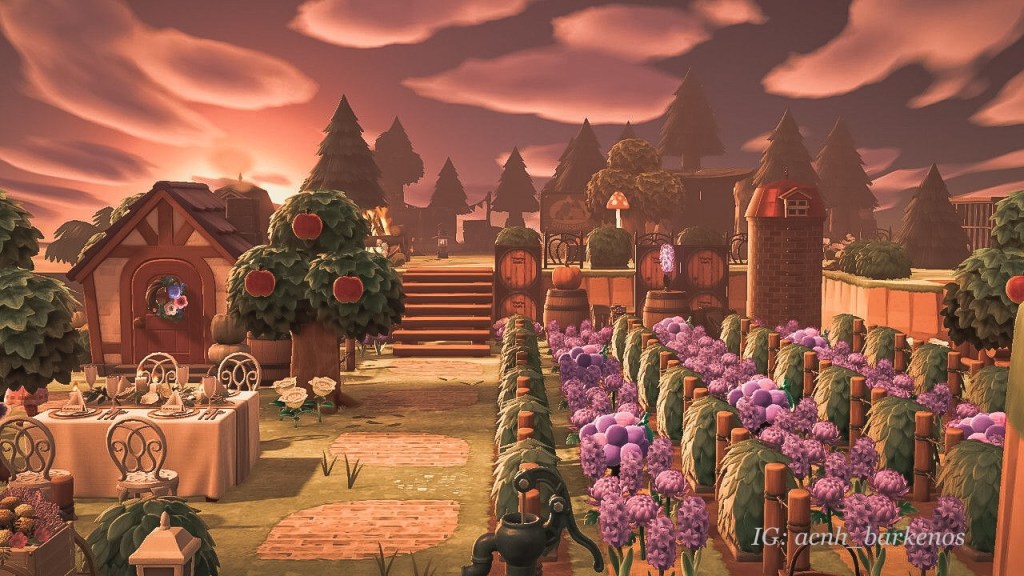 3. DA-2721-5079-3387 (Kalima)
If you are a fan of Halloween parties and dark theme, you are cordially invited to a Halloween Masquerade Ball on this haunted island which contains horror themes and bloody scenes.
4. DA-2592-3004-1432 (Pareidolia)
This is a maze island with a Halloween theme. Go through Coco's bakery, get lost in Fang's Forest, or sip coconut juice by Julian's pool, here's a sample of what you'll find.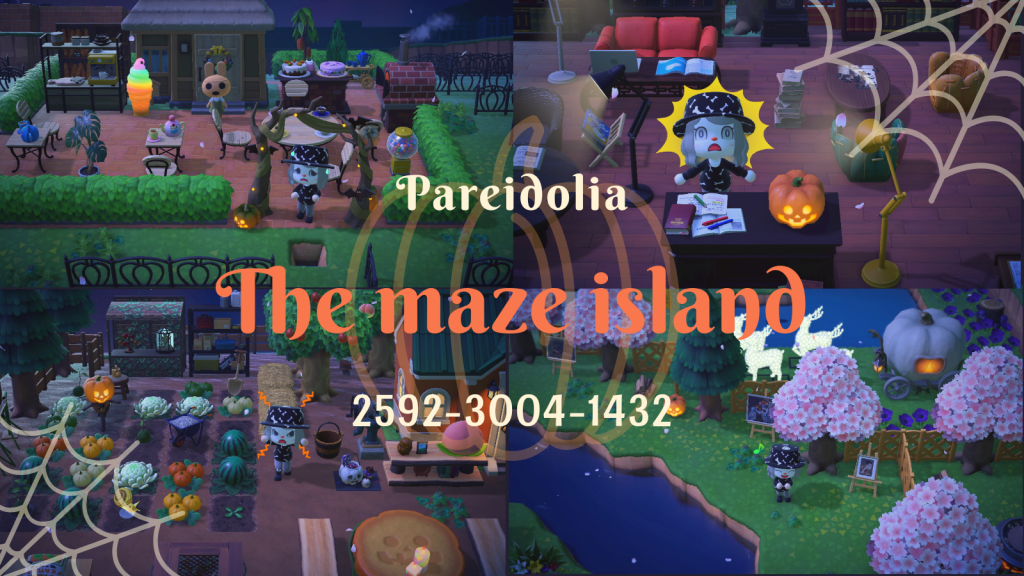 5. DA-5780-2214-0507 (Booland)
This is a 5-star island dedicated to showcasing ACNH clothing and accessories in a fun and creative ways, features an immersive witch area at the top of the island, a froggy pond, two fully decorated homes, a bear-y fun party, vineyard, and campsite.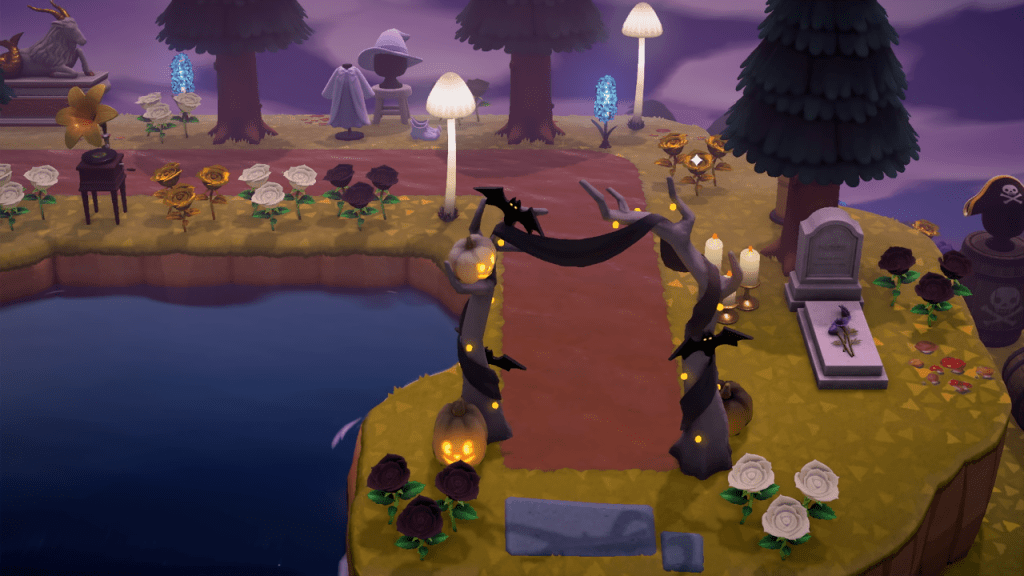 6. DA-2166-3910-6728 (Koholint)
Koholint is a sleepy town loosely inspired by seaside boardwalks with a little bit of cottagecore mixed in. Features include a carnival, arcade, zen gardens, café, outdoor museum, forest glen, personalized villager yards, city parks, secret gnome village, pastel diner, outdoor music stadium, tiki bar, cemetery, kids playground, and more. Another highlight of this island is the newly opened gym which includes a sauna, boxing arena, exercise room, pastel change room, and shower facilities.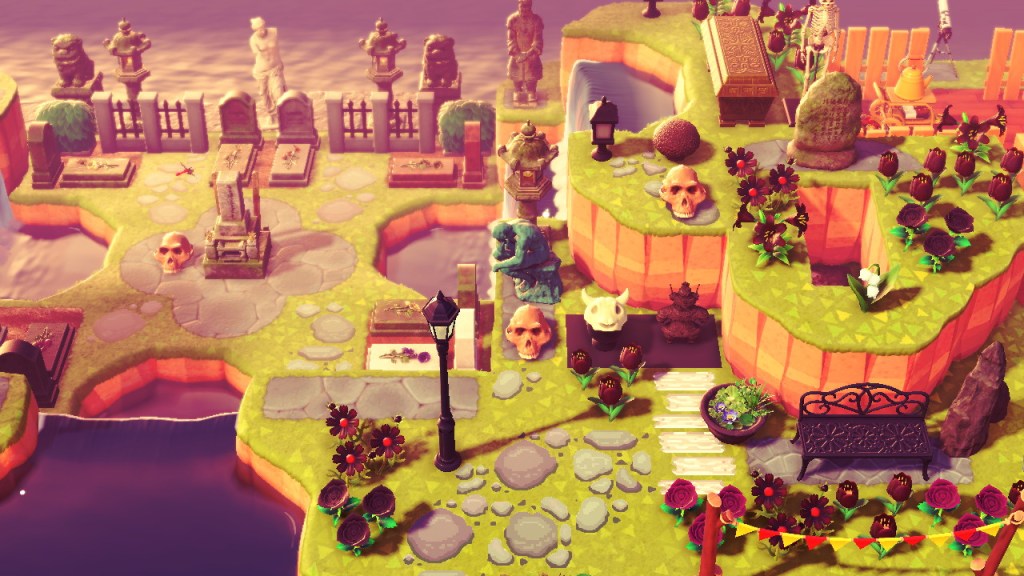 7. DA-1861-6479-7771 (Luna Isle)
This Whimsical Halloween town has been taken over by the Witches and Wizards of the island to capture the spirit of All Hallows Eve. You can discover great Halloween theme spooky design ideas in both outdoor and indoor, as the creator used a bulk of creative custom designs to make the fall path, candy stalls, ghost panels, Hogwarts canvas, mandrake shelf, and more.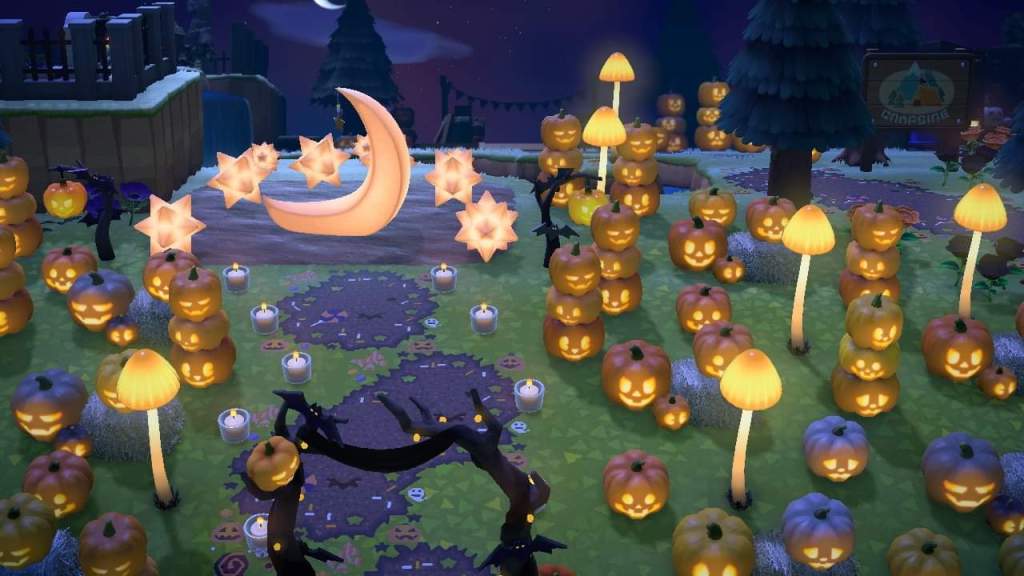 8. DA-1615-8575-7962 (Bangtan)
This island has everything you need to get you in your Halloween feels; a Spirit Halloween for all of your costume/mask needs, a picturesque Jack-o-lantern garden, Trunk r' Treat with a candy stall nearby, the best live (but not REALLY live) Skeleton band fronted by the extremely talented Scarecrow lead singer and much more.