ACNH Christmas Update - Animal Crossing New Horizons Christmas (Toy Day) Event Date, Items, Rewards & New Contents
11/4/2020 2:28:47 PM
2020 Christmas is coming to Animal Crossing New Horizons soon!
We've just finished the Animal Crossing New Horizons Halloween Event and some of you must have designed some really eye-catching costumes and I hope you really enjoyed that day in ACNH! Now, it is worth noting that another favorite holiday event Toy Day for the Christmas Season is expected to return to the game. It seems a given we'll see new outfits, DIY recipes and costumes, and players will be able to purchase which celebrate this unique season. In this article, we are going to focus on the ACNH Christmas Event release date, outfits, when will Jingle come to town in 2020, and everything you should know about Animal Crossing Christmas update 2020.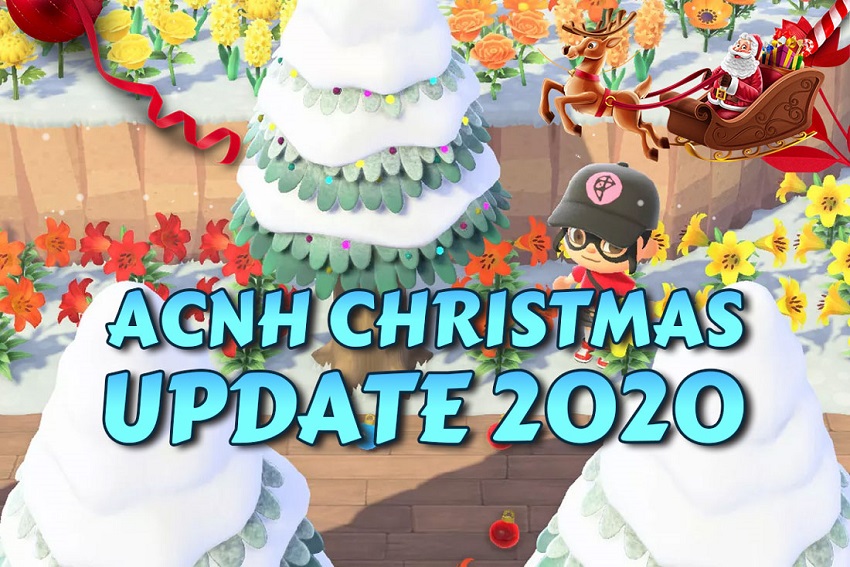 Read more: How To Get Maple Leaves In Animal Crossing
How To Get All Mushroom DIYs Easy In Animal Crossing
ACNH Christmas Update - When Will Christmas Event Start & When Will Jingle Come To Town In 2020?
In past AC series like New Leaf, players began preparation for Christmas Event/Toy Day at the first day of December. While it is still a little early in the Northern Hemisphere's chilly months to know for certain what might be added to Animal Crossing: New Horizons for the holiday celebrations. According to the previous schedule of the Animal Crossing series, Jingle usually be found walking around your town giving you presents and this occurred on December 24th the day before Christmas and this day is actually dubbed Toy Day. So, we'll probably see the ACNH Christmas update at the start of December and we'll see Jingle on December 24, 2020.
ACNH Christmas Update - What Happens On Christmas In Animal Crossing New Horizons?
Christmas has always been one of the biggest events in Animal Crossing. Just like the past games, when Toy Day begins at the first day of December in Animal Crossing New Horizons, player could go to each villager and ask for their Christmas wish list. Besides collecting the Animal Crossing bugs of the season, this can give the player most of the month to prepare the list of gifts needed from Santa to bring holiday joy to the residents of their town. Usually, on Christmas Eve, the player will begin dressing up as Santa Claus and speak with Jingle the reindeer to receive the villager gifts, and then hand out the gifts according to who asked for what. When the gift-giving was done, the player would be rewarded with a magical sack of presents & the themed Christmas items from Jingle. However, in addition to these traditional Christmas update activities, we can also expect some little changes for ACNH Christmas Event 2020.
ACNH Christmas Update - Animal Crossing New Horizons Toy Day Items & Content
With Toy Day due to make a reappearance, Animal Crossing New Horizons has eager players awaiting more updates and teasers for what can be expected this holiday season. Even though there are no more details about the event, we can certainly expect the appearance of Jingle, also, new furniture set and ACNH DIY recipes with the Christmas update, as well as the new costumes would be added to New Horizons. Here are the items & contents we could see at the Christmas Event ACNH:
Christmas themed costume & Santa clothing

Festive item DIY recipes & Christmas set furniture

Jingle's rewards - Fir wreath & his photo
Are you excited about the upcoming Toy Day & Christmas Event in Animal Crossing New Horizons? Need Animal Crossing Bells to make preparation so that you can buy Satan's outfit during Christmas Event? MTMMO.COM could be your best choice!