ACNH Plaza Design Ideas & Tips - Best Resident Services Area Design Ideas In Animal Crossing New Horizons
11/9/2020 3:35:07 PM
If you are looking for some great Ideas for your Resident Services area, come to check out these Top ACNH Plaza Designs. Also, you could discover some useful tips to make your Resident Services area attractive.
Animal Crossing New Horizons Plaza/Resident Services Design Ideas
Have you been struggling to decorate your Resident Services and Plaza area? Have you been trying to find inspiration and yet you still have no idea what to do around your plaza area, then you are at the right place. Thanks to the Youtuber - Tiger, she collected and shared some different ACNH Resident Services Ideas on her youtube video. Let's take a look at how amazing these designs are:
1. ACNH Plaza Design - "Allegro" by Vic Firth
It is a beautiful and simplistic Plaza with waterfalls and the bridge kind of leading up to it. It is was surrounded by shrubs and hedges. The pathway around the plaza is perfect and symmetrical, and on either side of the plaza, there are cute little stalls that are made for a nice relaxing marketplace. To the left of the plaza, you can the Nooks Cranny and Able Sisters, which we think is really convenient.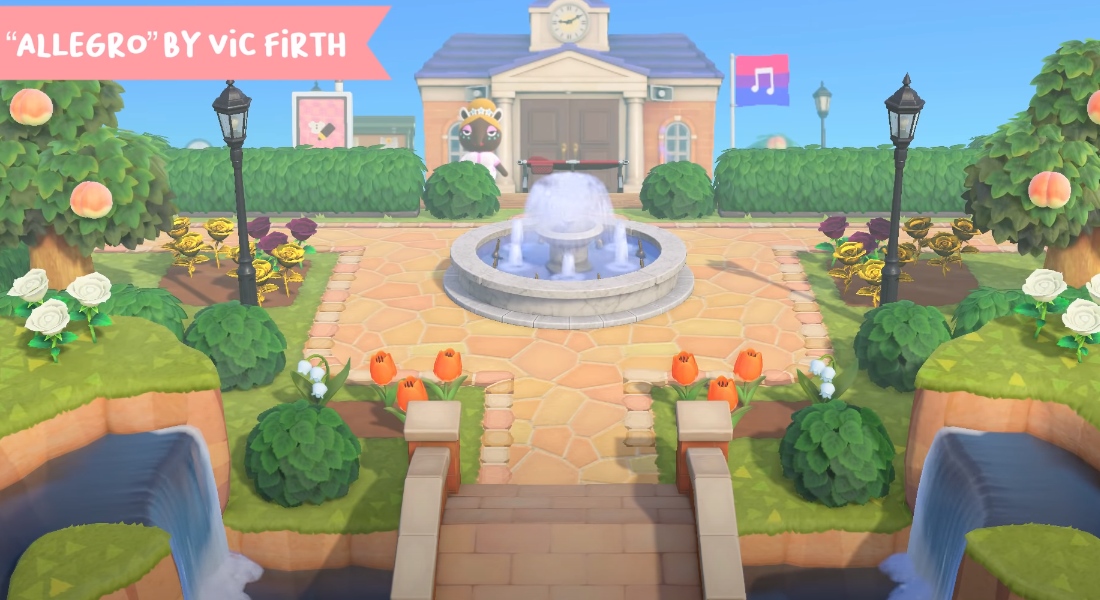 2. ACNH Plaza Design - "Almara" by Honey
It is a cottage core that meets urban style, there are lots of city-themed things but also just keeps a hardcore naturalistic theme. There's also a really cool build behind the plaza with some chimneys, and a land bridge over here on the left which closes off the plaza from that side of the island. This one has awesome item choice and the colors look really well together.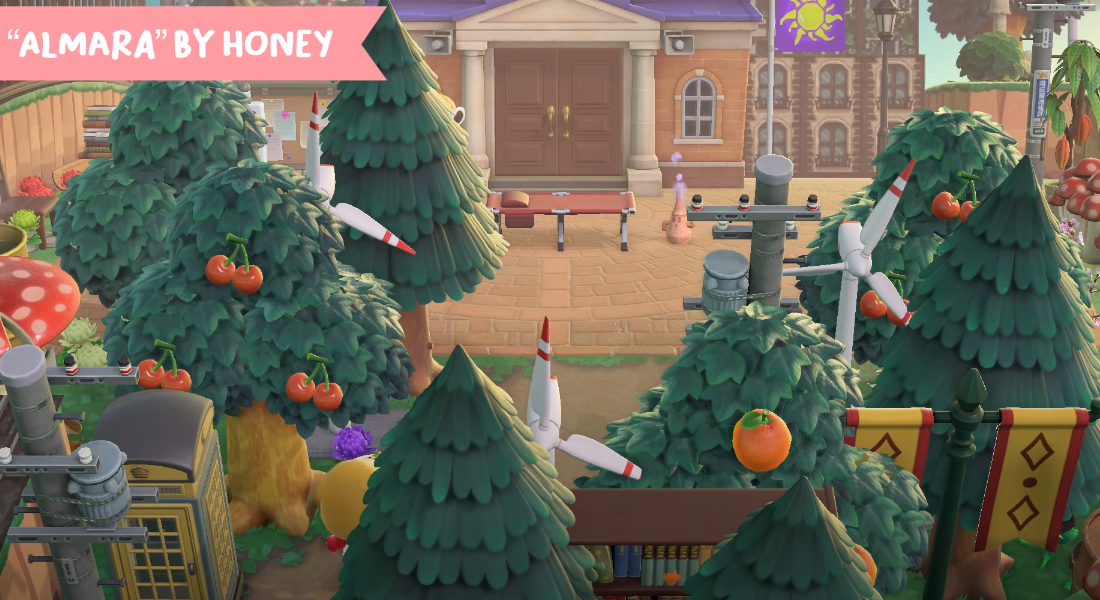 3. ACNH Plaza Design - "Cake" by Keila
This plaza is created by Keila on the island of cake, it is also has a fountain centerpiece but more of the cottagecore feel. The choice of shrubs and flowers is amazing. It also has little sides with furniture for seating areas, like a little chess place to play. Behind the plaza is some terraforming: waterfall, river, and some bridges.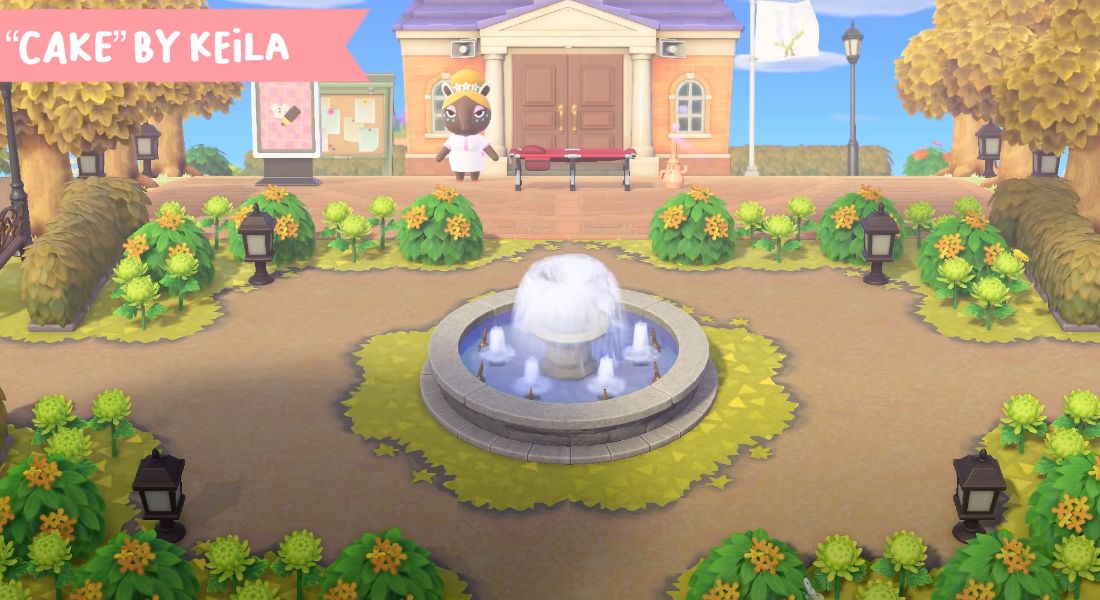 4. ACNH Plaza Design - "Wildflower" by iZZY
This is a plaza created by Izzy on the island of wildflower, is more of a fall feel. An archway is perfectly aligned with the plaza, fits so well. There are trees up on the cliff behind the plaza because they're poking out back there. On the left side, there is a little area leading off into the rest of the island with some really cute Animal Crossing items. And on the right side, there is a big cliff with waterfalls and behind that, a bridge set there to lead off into the rest of the island.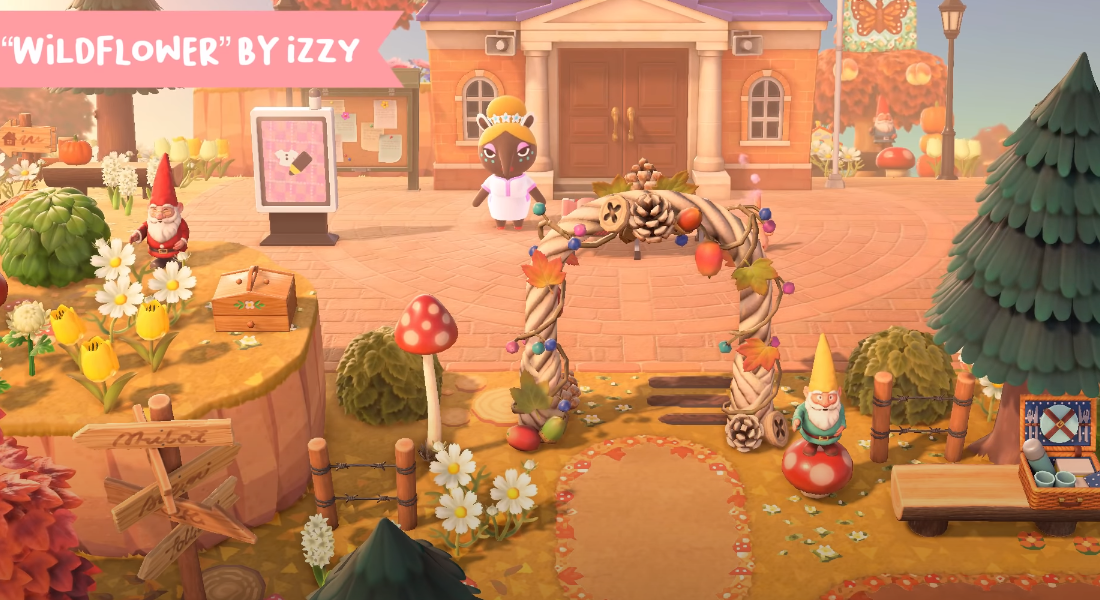 5. ACNH Plaza Design - "Glee iSLE" by iNKLiN
This is a fairy code plaza area created by inklin on the Glee iSLE island. There is a beautiful statue garden with the Valiant Statue in the middle of amazing terraforming and waterfalls, there is also an incline that leads down into it.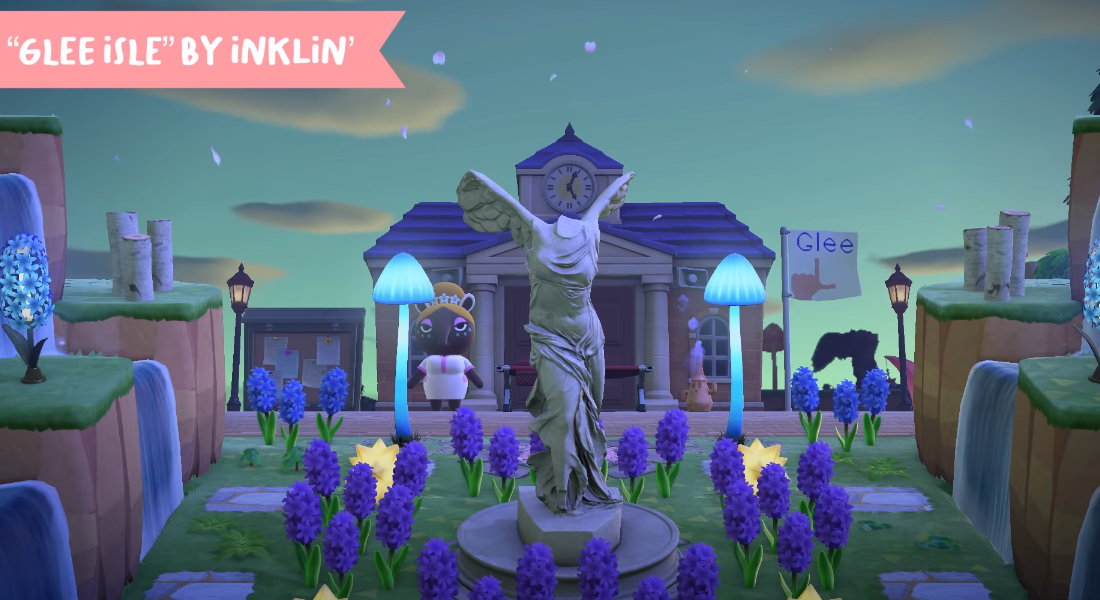 6. ACNH Plaza Design - "POPPY HAVEN" by JESS
This is a plaza created by JESS of the island POPPY HAVEN which is like a winter fairy core paradise. The pastel pinks, white and blue mixed with the snowy ground, looks very dreamy and like a whimsical area. There is a flower shop over on the left of the plaza which is adorable. Behind the flower shop, there is another little area with some seating and a laptop. There's also some hedges going around the plaza which look especially nice with the snow on top of them.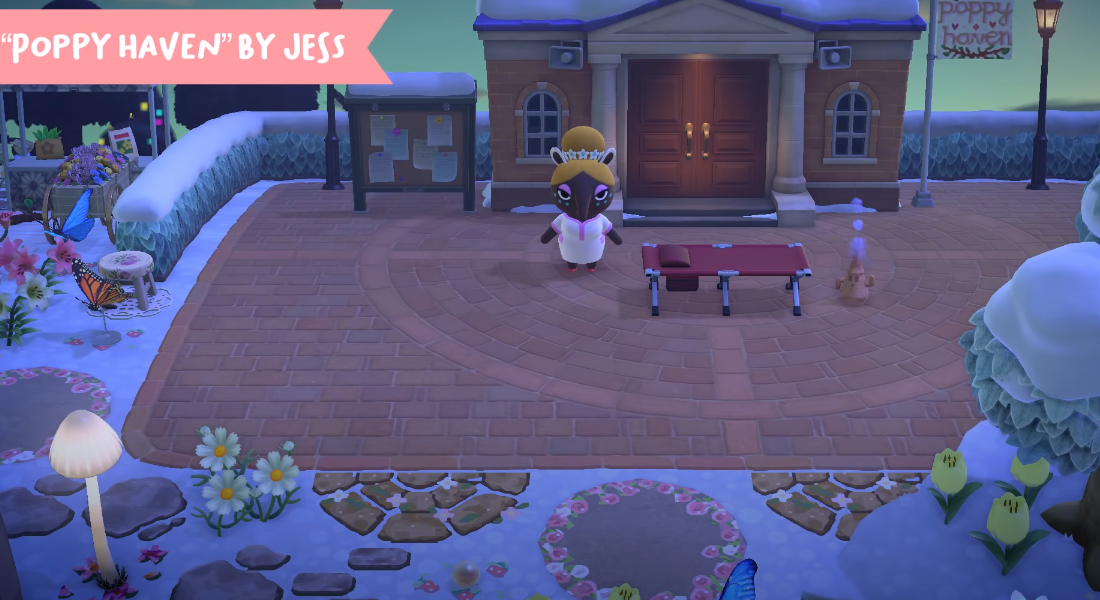 Want to take some cheap Nook Miles Tickets and Animal Crossing New Horizons bells to create charming designs on your island? Welcome to check the best offer of ACNH items on MTMMO.COM.