5-Star Best ACNH Christmas Design Ideas - 10 Decorating Ideas For Your Island | Animal Crossing Island Tours
11/17/2020 10:43:18 AM
Christmas is just around the corner! Have you decorated your island to welcome the upcoming Christmas event in Animal Crossing New Horizons? Still struggle to know what to put on your island to make it that Christmassy? Here we share 10 best ACNH Christmas designs ideas and hopefully these help you think of some super festive ideas!

Best 5 Star Christmas Island In Animal Crossing - Christmas Ideas For Your Island ACNH
Christmas comes early to Animal Crossing New Horizons as player islands get festive early! Recently, Animal Crossing New Horizons players have already started decorating their islands with Christmas themed items to welcome new updates. Fans of the latest Animal Crossing experience have successively shared on social media how they were already getting into the holiday spirit with Christmas decorations. If you are looking to create a Christmas island on Animal Crossing New Horizons but have no inspirations, these best Christmas island designs shared by Youtuber Sophie Charlotte Gaming are perfect island inspiration!
Christmas Design Idea 1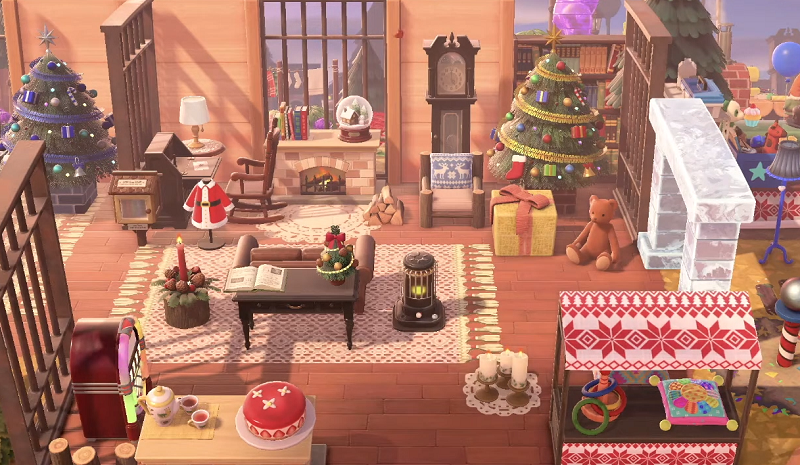 This is a house created on the outside of the island which is just amazing. You can just see those dark greens, dark browns just dripping in and making this feel super christmassy.

Christmas Design Idea 2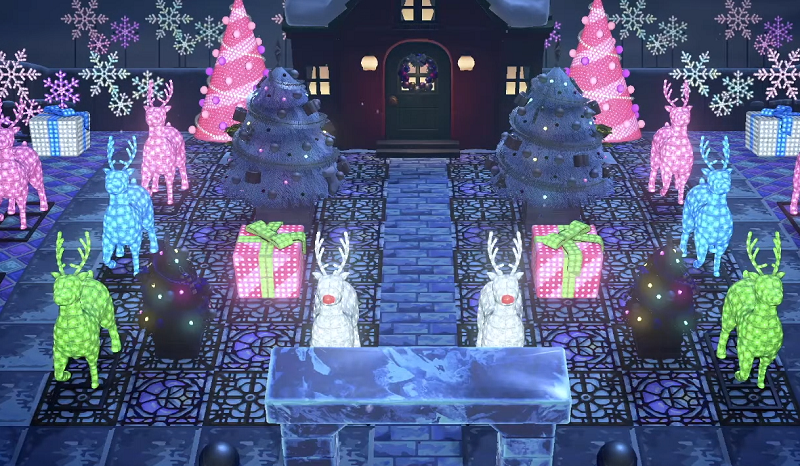 If you're looking to fill some space on your island, this one definitely has more of an icy feel and it is a leading up walkway to the house. There is so many reindeers here there's so many pink, so many whites and blues, it's spectacular and feels like just an icy wonderland.

Christmas Design Idea 3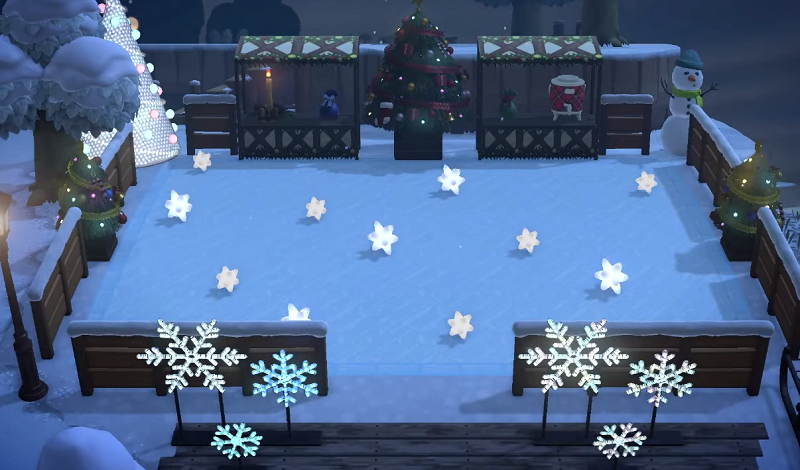 It kind of has a market in it, the use of the nova lights that have been put on the ice skating rink and the fencing around the edge to kind of corner off the rink.
Christmas Design Idea 4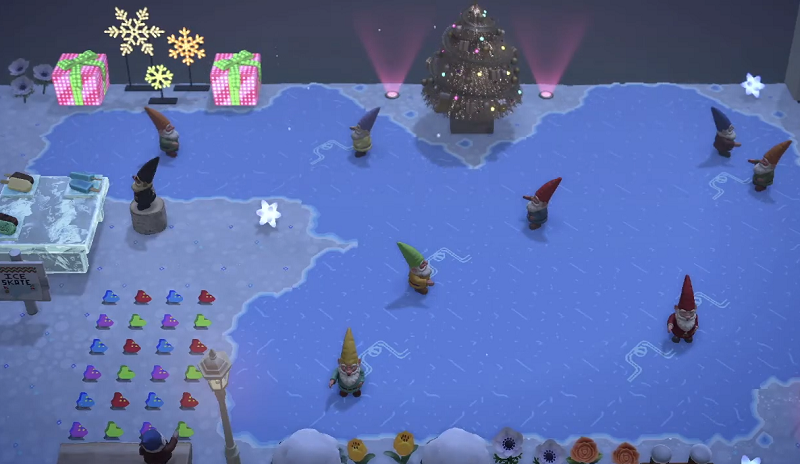 Here is an idea for your island, you can do an ice rink, lots of people have been using the gnomes to create this, gnomes are a really good idea they're like elves. So just dripping them in feels super Christmassy. They've been used to be actually skating on the ice rink.
Christmas Design Idea 5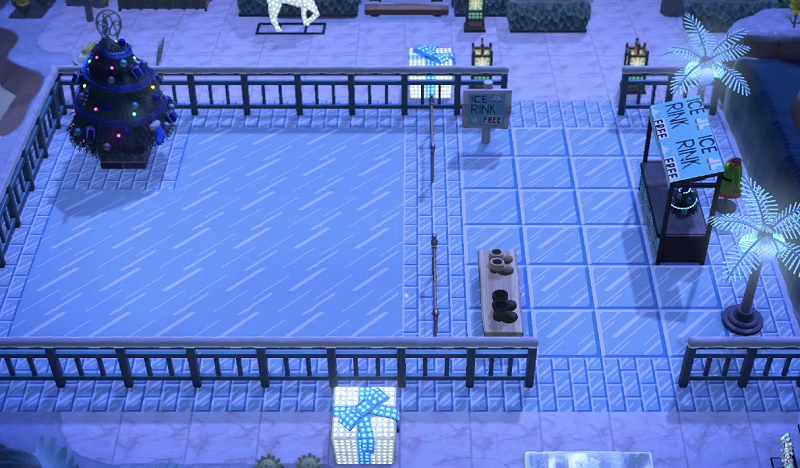 Here is another ice rink, it's slightly differently designed but it looks just as good and both of them are just amazing.
Christmas Design Idea 6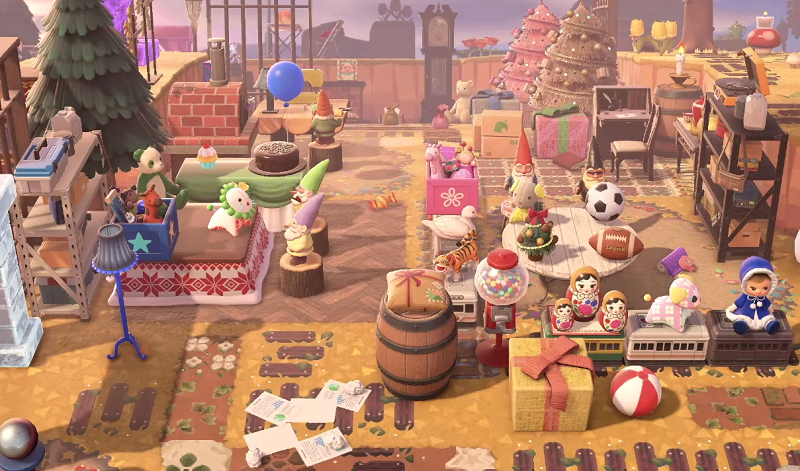 Here are the elves creating all the toys and all the presents that are going to be sent off to all the children. It's really something that is really cool
and really nice to be able to see.
Christmas Design Idea 7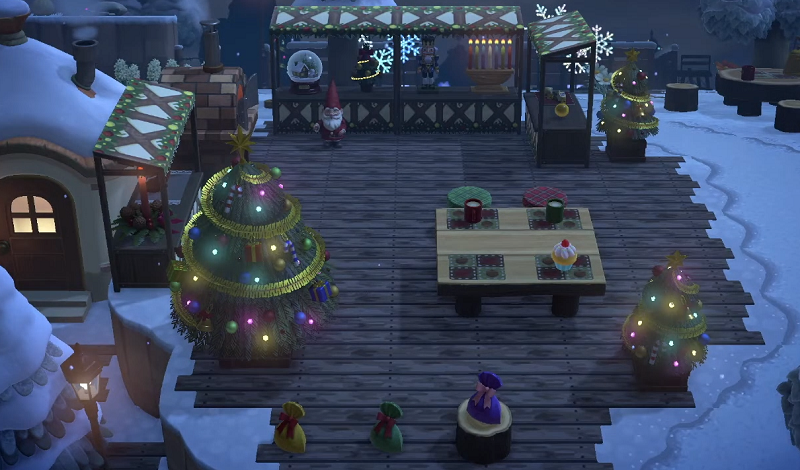 This little market area is beautiful. The use of the Christmas trees and the custom designs that have been used on the stalls are great. There is actual presents wrapped up on the tree stump there and there's a little table with some hot chocolates or coffee on there too. That's super cute.

Christmas Design Idea 8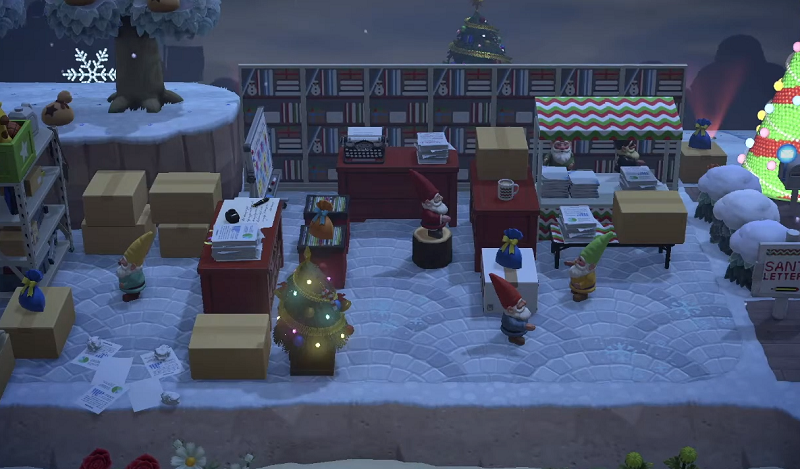 This is a Santa's letters office, you'll see the elves kind of going through all of the letters that have come from the children and making sure that all the good kids get the presents and all the bad kids don't. The custom design at the back there with the papers and the books and the use of the boxes are spectacular.
Christmas Design Idea 9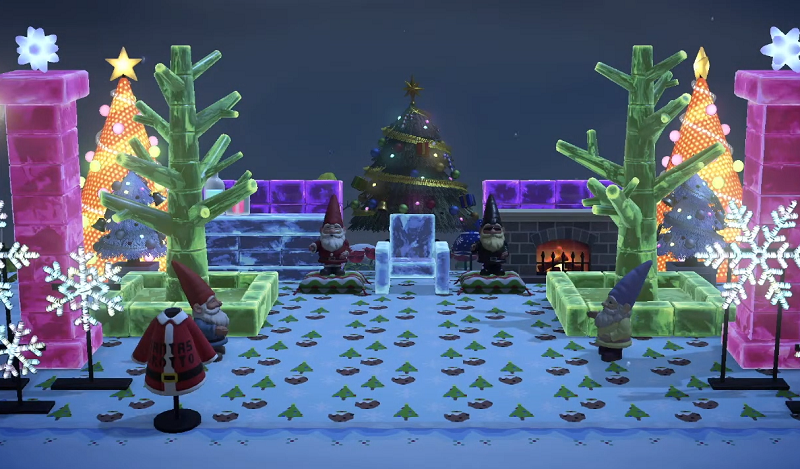 This is a really cool Santa's grotto, you can have your picture in this in the chair at the back there with the elves either side. The fireplace is great and all of the Christmas items used are gorgeous.

Christmas Design Idea 10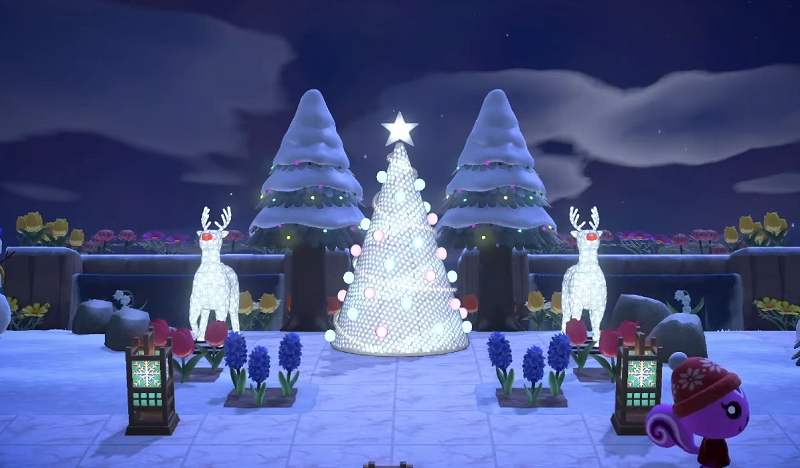 About this little feature is the fact that it's also a rock area. If you can see carefully on the outside of the reindeer it's got the rocks there, that's a super cool idea, a way of bringing your rocks into your Christmas design.

That's all 10 best 5-star ACNH Christmas design ideas for island, hope you can get some inspirations from them. If you are finding affordable ACNH items to prepare for the upcoming Christmas & Festival, MTMMO sells cheap Animal Crossing items with fast delivery and best service all the time!