ACNH Christmas Design Codes - Animal Crossing New Horizons Christmas (Holiday) Path & Clothes
12/2/2020 10:43:15 AM
Christmas Day is one of the biggest festivals of the year, commemorating the birth of Jesus Christ. There are plenty of activities for celebrating the holiday, Animal Crossing New Horizons is no exception. Other than Toy Day, players will decorate their island and room based on a Christmas or festive theme. Now, here are a collection of the best custom ACNH Christmas design codes and patterns for holiday paths and clothes.
Custom ACNH Christmas Design Codes for Path & Floors - Xmas/Christmas Themed Path Patterns
The design of the Christmas path often combines with winter elements, and mainly employs the Christmas tree, small bells, candy cane, snowflake, snowman, colorful ornaments, and more. Red and green are popular colors. These patterns can also be used for floors, grounds, tiles, and more other places. When the Toy Day event is updated, you can get the Christmas set ACNH items and put them on your island as well.
ACNH Christmas Path 1 - Holly Pattern by ぴのこ (@mo_xko_x)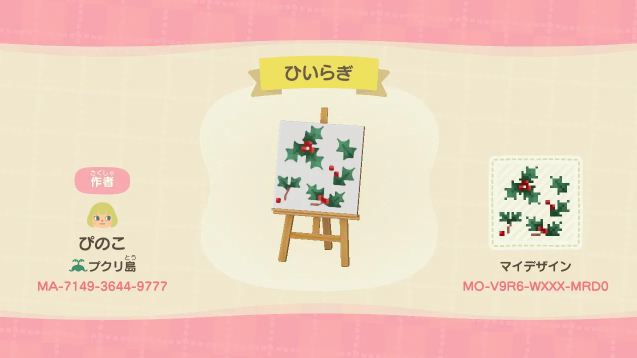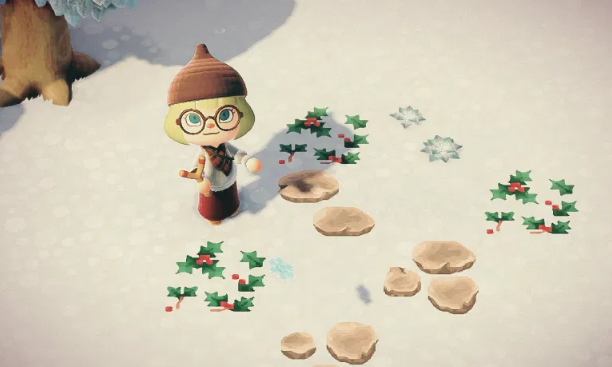 ACNH Christmas Path 2 - "The Path" Christmas Version by あさmin (@donkonishi_fhoo)
Creator Code - MA-7776-2285-8032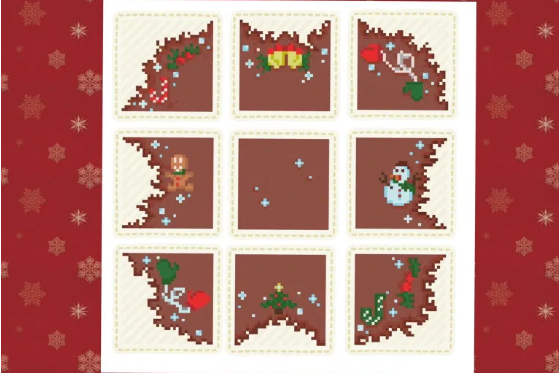 ACNH Christmas Path 3 - Nordic Snowflake by Buttercup (@ac_coralcove)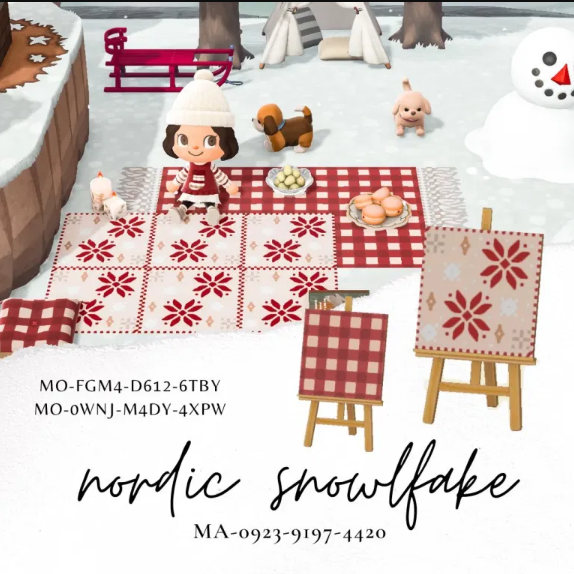 ACNH Christmas Path 4 - xmas path up by u/Claradouu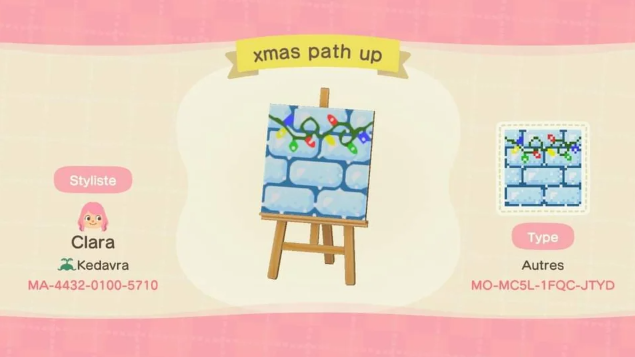 ACNH Christmas Path 5 - Mistletoe by Dahlia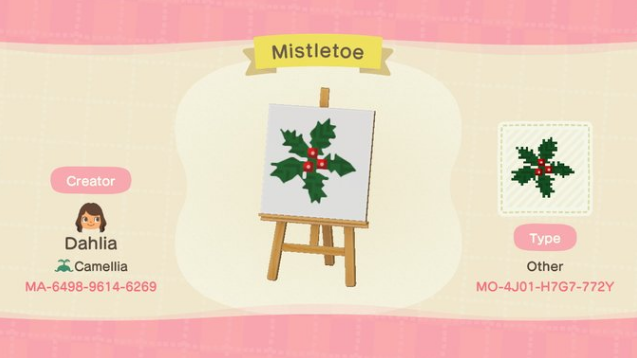 ACNH Christmas Path 6 - Xmas Lights Bottom by Alana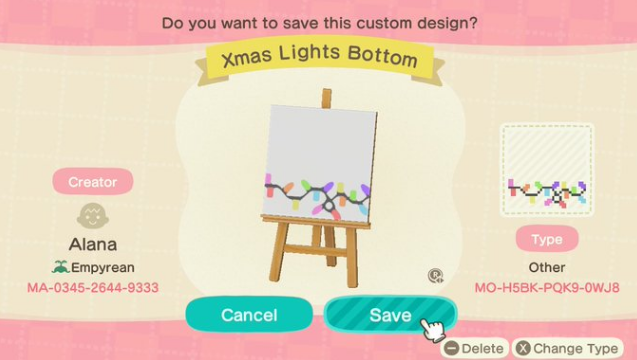 ACNH Christmas Path 7 - Creator Code: MA-3916-5651-0119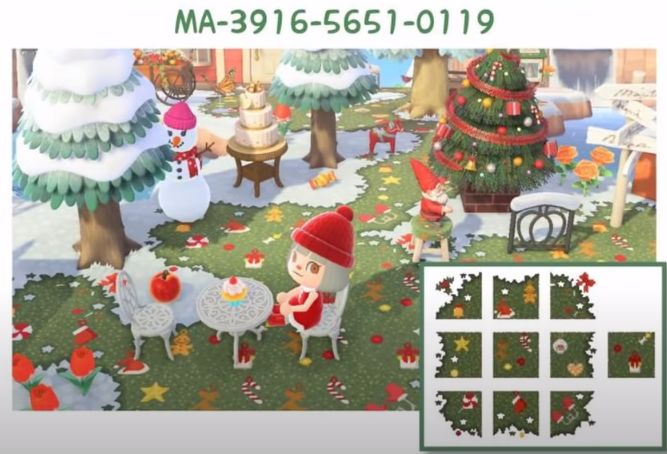 Custom ACNH Christmas Design Codes for Clothes & Costumes - Xmas/Christmas Themed Clothing Patterns
When it comes to the Animal Crossing New Horizons Christmas costumes, red and green are also the main tone, as Christmas Day is cold, the form of costumes are usually sweaters, overalls, and overcoat, the bright red gives people a warm feeling, in addition, many people like to use reindeer and candy cane image on their custom clothing designs.
ACNH Christmas Clothes 1 - created byわぴこあつ (@wapi_kingyo)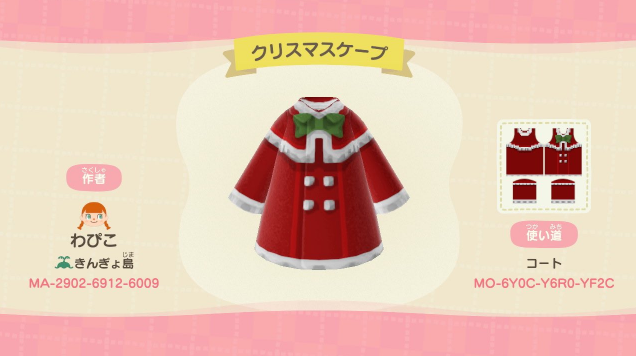 ACNH Christmas Clothes 2 - Christmas Cook by MJingle (@Witch_MJ_)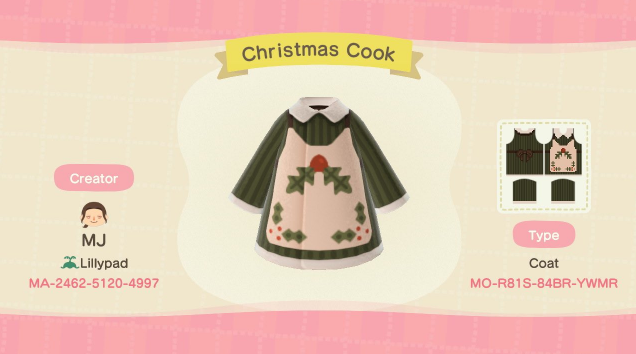 ACNH Christmas Clothes 3 - Creator Codes: MA-2161-2533-7943
ACNH Christmas Clothes 4 - Gingerbread by Zorah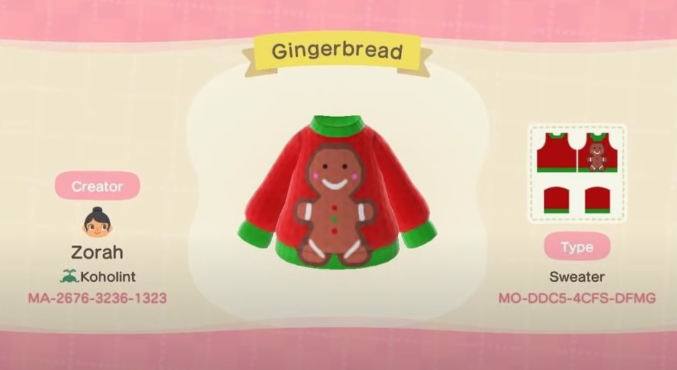 ACNH Christmas Clothes 5 - Candy Cane Sweater by Zorah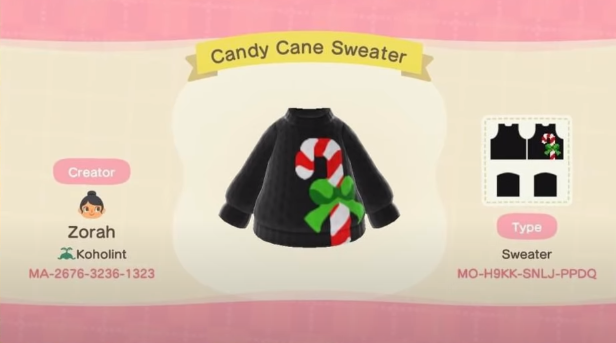 ACNH Christmas Clothes 6 - Christmas sweater by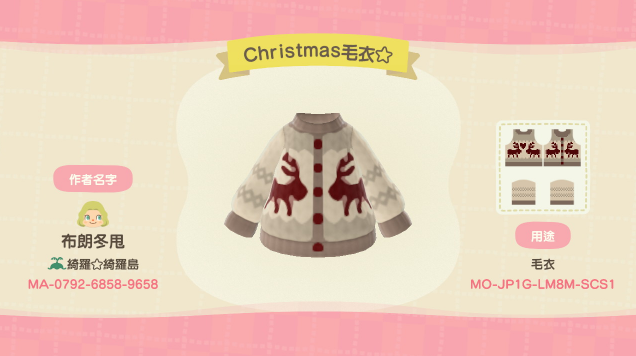 ACNH Christmas Clothes 7 - deer sweater by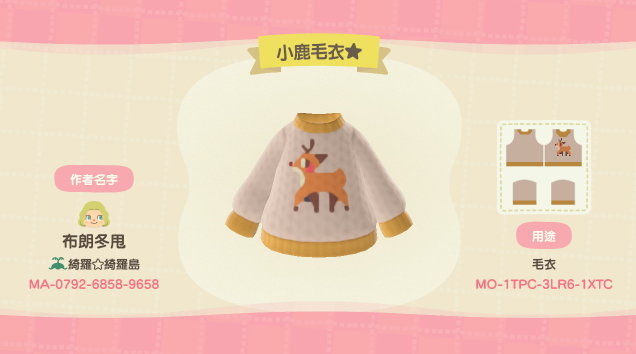 ACNH Christmas Clothes 8 - Christmas sweater by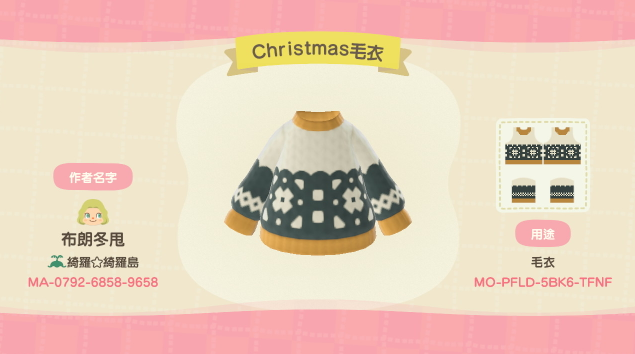 ACNH Christmas Clothes 9 - Christmas overalls by Stacky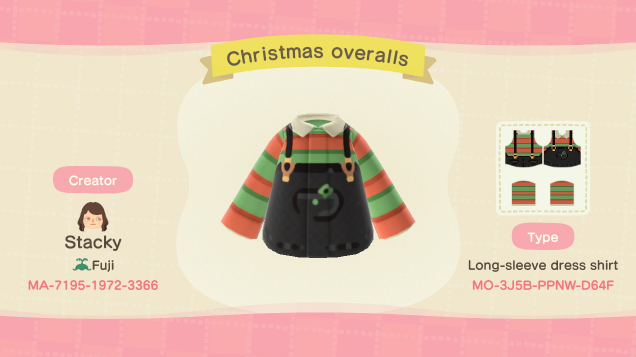 ACNH Christmas Clothes 10 - Candy Cane by Stacky