Animal Crossing New Horizons 2.0 New Update Predictions - Predicted Release Date, Changes & New Items
12/7/2020 11:18:23 AM
Animal Crossing New Horizons feature updates coming in march potentially, or at least sometime next year when Nintendo decides to drop. Here we collected ACNH updates predictions about release dates, new items, changes details to share with you all.
Animal Crossing New Horizons 2021 Updates Predictions
Animal Crossing New Horizons is currently on update 1.6. Every time it gets an update, it goes up in the number. Animal Crossing New Horizons 2.0 update is going to be a lot of new big changes instead of small event-based updates like the updates in October, November, January. It probably goes to 1.7, but when there's a big update they will skip the numbers forward.
Animal Crossing: New Horizons does take a lot of inspiration from Pocket Camp, both of them have a pretty similar mode. Every anniversary of the Animal Crossing Pocket Camp got a big and significant update. The first year of Animal Crossing pocket camp first year wasn't too exciting. There weren't too many new ACNH items and insane features, though it did get some cool updates. You could say the same thing to Horizons, year two of New Horizons will have a lot of interesting changes, essential features and previous beloved stuff.
Animal Crossing New Horizons Update Release Date Prediction
Predicted there's an ACNH 2.0 update will be available on the anniversary of the Animal Crossing on March, 20th, 2021. Animal Crossing is one year older, there will be a lot of new content and items after the 2021 update.
What Can We Expect From Animal Crossing New Update?
Every new update of Animal Crossing New Horizons is kind of following a very similar pattern. There is a recent Animal Crossing update released in January, people are expecting Pave and event, new items and some hidden stuff. As for the ACNH one of the biggest events, they will not miss the chance to do big updates!
ACNH New Update Predictions
1. Quality of Life Changes
Players have been begging for all kinds of Quality of Life changes since the game released, they want something that they actually need instead of unfavorited and unuseful tools. We collected some wanted changes from the internet like sharing islands and cloud storage, crafting multiple items, faster storage management, changing the camera angle, upgrade basic villager house, etc. Hopefully, there're good chances that some good Quality of Life changes will come. For example, bulk crafting could happen, Nintendo probably delayed it on purpose for a bigger update in the future.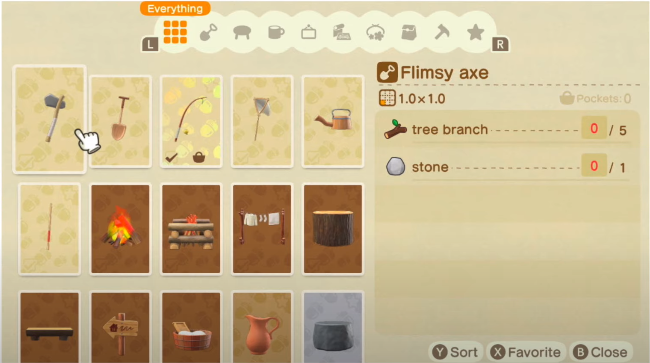 2. Nook's Cranny

Nook's Cranny is run by Timmy and Tommy, open daily from 8 AM to 10 PM and offers five pieces of furniture (three limited large items, one of which is always a high-value luxury item, and two unlimited small items)There's a convenient shipping box outside the store is available at 24/7 to sell items for sale. From date mines we do know eventually ACNH nook's cranny upgrade will happen. Nook's Cranny is about to get an upgrade, maybe even 2 upgrades. Players will need more selections in the Nook's Cranny, or decide what they look like outside.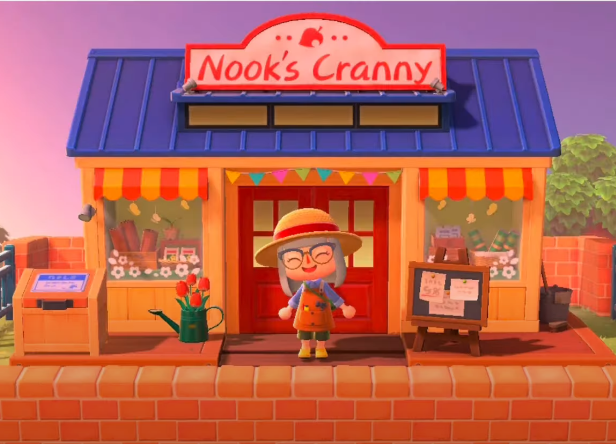 3. Able Sisters

Maybe, the able sisters will get an upgrade.
4. Brewster
Brewster (Rooster, Brew)is one of the most popular characters in Animal Crossing, he runs in a coffee shop "The Roost" and sells coffee all hours of the day. In Animal Crossing: City Folk, Brew likes to collecting gyroids. Brewster probably is going to return to Animal Crossing New Horizons after the new update which the data miners have basically confirmed his returning. And Brewster will be coming to the new museum shop.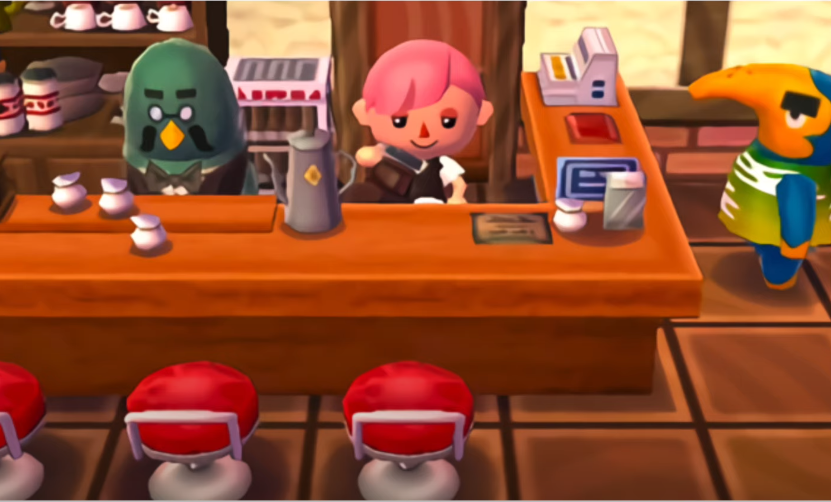 5.Gyroids
Gyroids are mysterious items that usually would appear buried in the ground the day after rainy days. Once Brewster back in his coffee shop, Gyroids could finally make their way come back. Some of the missed things from previous Animal Crossing series that are currently in the date mines, but haven't made it out yet, adorable Gyroids are one of those things.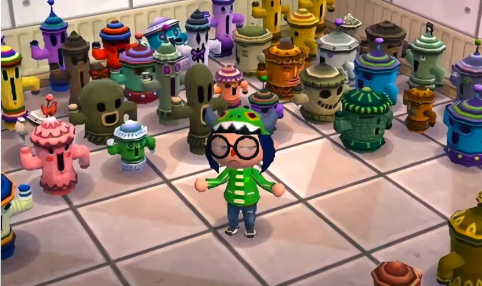 Animal Crossing updates just predictions, we will keep updating confirmed news more later on. You can buy Animal Crossing Nook Miles Ticket for sale here.