Phantasy Star Online 2 Guide - PSO2 Episode 6 New Shop Changes & Features
12/12/2020 4:04:03 PM
There's a Phantasy Star Online 2 Guide about the changes to all of the shops in episode 6, here at mtmmo.com we collect details of all the PSO2 New upgrade shop changes and features include Prize Medal Exchange Shop, Rising Weapons Badge Exchange Shop NO. 4, Zig Shot and more. In order to help you have a better game experience.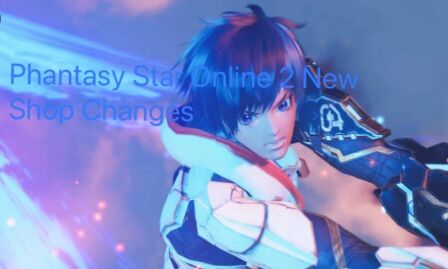 Phantasy Star Online 2 Guide - 7 New Shop Changes & Features In PSO2 Episode 6
1. Prize Medal Exchange New Shop Changes
Prize Medal Exchange Shop where you can exchange silver and gold prize metals for various 15 star weapons and unit escalade capsules. If you didn't know 30 star units and above can now equip as great augments onto them.
2. Exchange Unique Weapon Badges New Shop Changes
Next is the unique weapon badges, you can now exchange 400 unique weapon badges for 15 star weapons. However, keep in mind that these weapons do not have elements attached to them. As a matter of fact, all weapons from the badge exchange shop have a grind cap level of 30. In that case, you will need to have a total of six of them to get them to a grind cap of level 35.
3. Rising Weapons Badge Exchange Shop NO. 4 New Changes
Next up is rising weapon badges number 4, there are multiple triggers that can exchange 8 rising weapon badge number 4 for 1 trigger including the personal UQ and others. If you don't have those trailblazer units you could farm personal UQ. Endlessly, if you have enough western weapon badge number 4, If you don't you can also exchange weapon badge number 5 for weapon badge number 4.
4. Rising Weapons Badge Exchange Shop NO.5 New Changes
At rising weapons badge Exchange shop NO.5, you can get the Novel series of the 15 star weapons for only 100 rising bats number 5. As a result of you need 6 of these to get a grand cab level of 35, Nova Series upgrades to Valiant series, one of the highest damaging weapons in the Phantasy Star Online 2. Novel Units that upgrade to Valiant series and they have a special ability factor of stat 6 when upgraded. So for the SAF Back Might 6, SAF Arms Precision 6, SAF Legs Casting 6. These are a very good pick when trying to add augments to your units.
Rare Items that's been expensive like the Jupiter Tullus, Spread Yasiminokov 4000 FJ, Dual Bird, Eternal Psycho, Motav's Forbidden Book, Lavish Cannon and Rykros Staff for only 50 rising weapon bash number five.

Goliathslayers will give 4% damage to bosses this dropped from the Trick or Treats Event and it was extremely expensive. Now you can get them for the low price of 100 rising whimper badges

Luminous Adaptation increases 100% pp recovery by the weapon is holstered, but decreases by 100 when the weapon is drawn.

There's also no ultimate er exchange in the game yet. Therefore, it's going to be quite a hassle upgrading your official units to 13 star units, and your novel series to Valiant series
5. Zig Shot Shop New Changes
There's Ofzehazala Series, Rivalate Series, and Trailblazer Series. You can now upgrade the units to 13 star units, Unit S have Grade Augments, slot 6 for the back piece, slot 7 for the arm piece, slot 8 for the leg piece. Besides, there is also the upgrade from the Nova Series to the Valiant series, it requires a key Rivalate from the mission pass currently or from getting 800 Titles.
Then Diard that's where you get from dismantling 50 star weapons. Plamdest from the dismantling 14 stars and 50 star weapons. 500 EX-Cubes, 200 EX-Cubes,50 Ultimate er. In addition, it will be quite a while before you can upgrade your Novel Series to the valiant series unless you've been farming those ultimate ers.
6. Swap Shop New Changes
In the PSO2 Episode 6 new shop changes, we can exchange 10 star, 11 star and 12 star weapons 4 x cubes at a one-to-one ratio. Those sigmas we've been getting from profound darkness can be exchanged for x-cubes.
7.Collection Folder New Changes
Now we have access to the millionaire and Croesus 15 star series from the collection folder. The requirement for one piece is to complete Trigger Quests which is easy. The other piece requires you to defeat Luminmech enemies that will be released later, which are in Phantasy Star Online Episode 6 triggers.
Above all, is the new update shop features of Phantasy Oline Star 2 Episode 6. Stay tuned for Mtmmo News List for more PSO2 beginner guides & tutorials. Buy cheap PSO2 Mesata enjoy instant delivery.