ACNH Festivale Event & Pave - Animal Crossing New Horizons Festivale Guide
12/29/2020 11:02:06 AM
In the last video, Nintendo has teased some new features that will be included in the next update that is scheduled in January 2021, including the past Toy Day and Festivale, which is an upcoming event we are going to discuss here. Let's get into the ACNH Festivale event, which involves the date, what to do, and furniture items.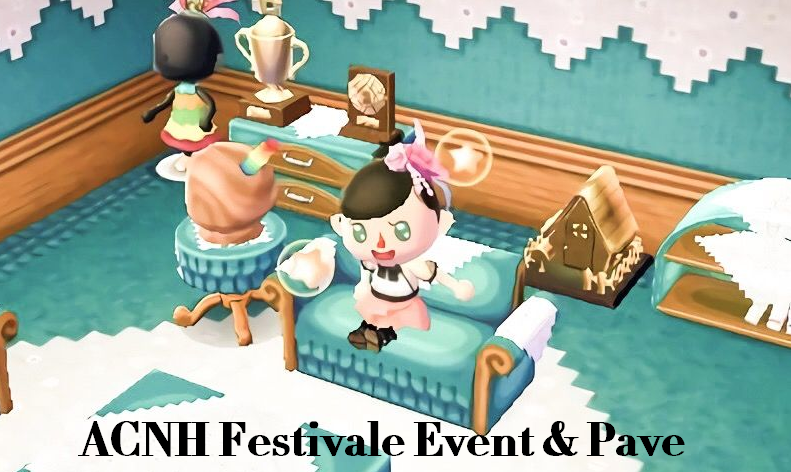 When Will Animal Crossing New Horizons Festivale Come? - ACNH Festivale Date
Animal Crossing New Horizons Festivale is a spring event that is excepted to be announced with the ACNH January update, in previous games, it takes place in February or March depending on the year. The Festivale celebration is similar to Carnival or Mardi Gras, a celebration prior to lent, the Festivale event usually falling in the game the day before Mardi Gras. Since the release of the game, there are lots of new NPCs hold their events and holidays on your island, Pave is the character who hosts the Festivale event. With the release of the new update and game version, we can get more information on Festivale and Pave in late January. Festivale could come on the first day of spring in ACNH, which is probably February 25.
What to Do During ACNH Festivale?
Generally, players need to do something for the holder of the event to gain special ACNH items as rewards. Then what occurs with the Festivale and what you need to do for Pave? On the day of the Festivale event, you'll notice confetti and feathers of all different colors floating around in the air similar to how we've seen snowflakes and maple leaves, Pave will make an appearance on your island, he is an eccentric peacock very much into partying and dancing that will hype up the festival for you. Pave will ask that you run around your island and collect three of the same color features for him, you can catch these in a net. There are 8 different colored features that players can get including pink, red, blue, green, yellow, white, purple, and rainbow. So make sure to collect the right one and give it to Pave, you're actually gonna get a special dance out of him for this one in exchange for the feathers and after he's danced, you'll receive exclusive Animal Crossing furniture items set. When you wander around your island, you'll find your villagers also wearing colorful feathered headdresses and taking part in the festivities and parting around the town. You could play Rock, Paper, Scissors, Imaginary Soccer, Coins Toss, Charades, Made Ya Look, or other games with your villagers. As a reward for winning the mini-games, you can receive feathers. However, if you are lost, you villager would take your feather from you, similar to the candy. Once you've given Pave enough feathers, you'll be able to collect his furniture set including typical Animal Crossing items such as wallpaper, flooring, table, chair, and more. The Festivale is most likely to work similarly to how Turkey Day and Halloween did in New Horizons.
Animal Crossing Pave Furniture Set
The majority of the following items are worth 12,000 Animal Crossing bells, so you should try to get more of them, once you give Pave 3 pieces of the item he wanted, he will reward your an item, sometimes you will receive the same item more than once.
Pavé Bed
Pavé Bookshelf
Pavé Bureau
Pavé Chair
Pavé Chest
Pavé Closet
Pavé End Table
Pavé Floor (1,800 Bells)
Pavé Lamp
Pavé Sofa
Pavé Table
Pavé Wall
Pavé Clock