ACNH Fairycore Islands & Designs - Spring Fairy Island Dream Address & Path Codes
1/15/2021 4:35:58 PM
Do you want to take a tour on a magical and gorgeous fairycore island? Beauty in fairy tales gives people inspiration for design and decoration in Animal Crossing New Horizons. If you are not good at designing fairy patterns, take a look at the ACNH fairy path codes shared by others and here is a list of the best ACNH fairy island dream address, which allows you to experience a fairycore world for free.
Animal Crossing New Horizons Fairycore Islands and Design Ideas
ACNH Fairy Island Dream Address & Codes - Winter & Spring ACNH Fairycore Islands
Based on fairycore theme, you can create a wonderland full of the breath of life. Use the following dream codes to take an Animal Crossing fairycore island tour and see what designs and Animal Crossing items can be used.
1. Sapphire by Leti: DA-0068-3392-7813
At the entrance of Sapphire island, there is a beautiful entrance with waterfalls and a bridge, the visitor can get cute fairy stress, a cherry blossom wand, cherry blossom umbrella, and more ACNH items as a gift. Cherry-blossom trees, custom flower paths, mushroom lamp, little coffee stall, cute tables and chairs, colorful plants and lights, etc., this Animal Crossing fairy island is full of exquisite designs and give people a feeling of spring, which can give you some inspiration for your Spring design ideas.
2. Rosebelle by Lucy: DA-3328-3405-6427
Rosebelle created by Lucy is based on the garden from Howl's Moving Castle with Studio Ghibli vibes throughout the island, the entire town is an enchanted fairycore dream island with stunning lighting in the houses. If you look up from the entrance, you can see the terraforming with cliffs, sculptures have been used throughout the island and created an effect of the magical art gallery. Walkthrough the island, you can see the fairy path, camping area, unique designs indicates the personality of villagers, campfire on the beach, when it's springtime, you can also see flying cherry-blossom petals in the sky, and some small items add a little bit of life, makes it a great time to relax.
3. Aqualiss by Steven: DA-5038-0414-1239
Aqualiss is a magical and forest/fairycore island inspired by Animal Crossing Twitter and Ballonlea & Glimwood Tangle from Pokemon Sword and Shield. There are also some cute presents when you visit the island. Fairy path, beautiful star fragments, nova lights, cherry-blossom parasol, lavender shop, outdoor fireplace, farm area, flower stand, picnic area, and more theme designs, the spring fairy core island primarily uses colored items especially pink and purple.
4. Geminiland by Anj: DA-9281-2838-0067
Geminiland is a magical, fairycore, winter wonderland with lots of pink and white accents. There are tons of overgrown flowers and trees, and Christmas/holiday decorations. Starting from the beautiful entrances, Anj uses pink festive tree, illuminated reindeer, and a lot of waterfalls, there is also a snowman stand before the bridge, just like to welcome the visitors. Looking at the beach, there is an ice skating rink, snowflakes on the floor, and a Christmas area, which is adorable. Continue the tour, you can see an ice cream stand, cake stand, drink stand, DIYs stand, fortune cookie cart, lovely campsite, spa, bonsai shelf, cozy area, a cacao farm, pink brick path, mushroom farm, as well as the festive trees and paths everywhere, every corner on this island is put a lot of thought, you can spend a long time at the town. There are numerous spots to appreciate, not only for Winter, it provides great inspiration for every season.
ACNH Fairy Path Codes - Cottagecore & Spring ACNH Path Designs
1. Fairy Flowers Path by UA11 (@rerererekn)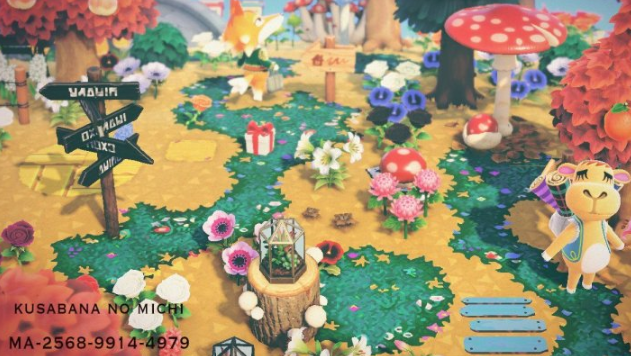 2. Cherry Blossom Petals by みゅんみゅん (@vngoVAqJsGrBvMT)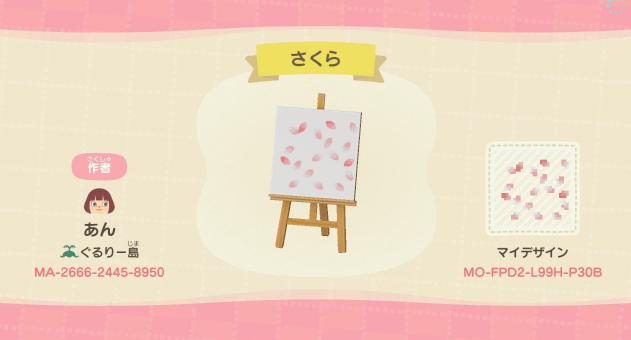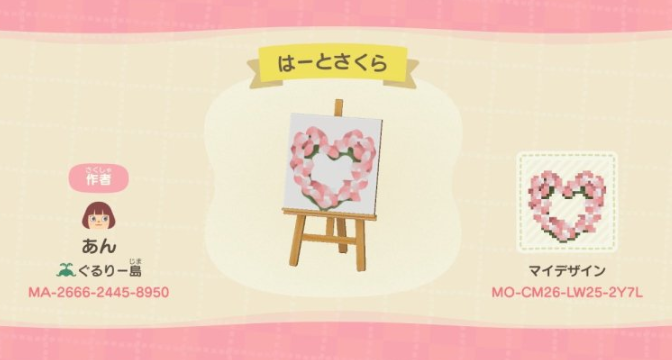 3. Wood Spring Path by Yvie (@pfannkuchenherz)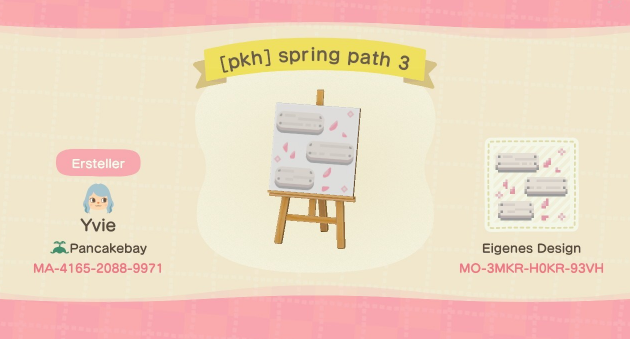 4. Floral Forest Pathways by Ribbon (@ribboncrossing)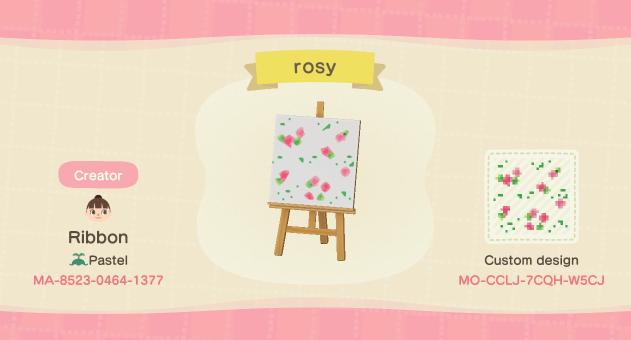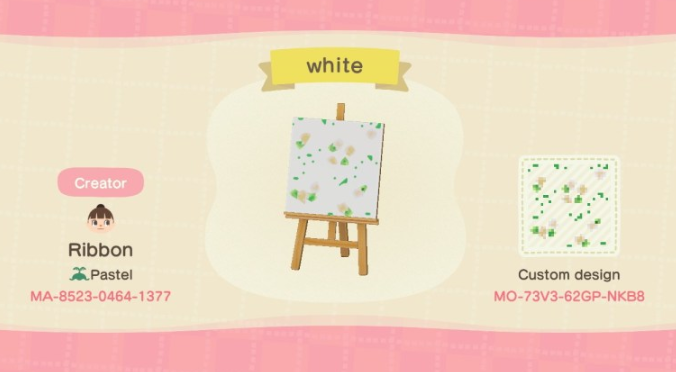 5. Fairy Ring Pattern by Ella (@GeekInTrainingJ)