ACNH Cherry Blossom Island Dream Address - Animal Crossing Cherry Blossom Island Ideas
2/24/2021 11:59:27 AM
Spring is coming! Cherry blossom season makes the Animal Crossing New Horizons island become adorable and full of vitality. Want to take a tour on a Japanese cherry blossom island? Here we bring 3 ACNH cherry blossom island dream address for Japanese, cottagecore and fairycore style island designs. Use the dream codes to start your travel in Spring.
ACNH Cherry Blossom Island Dream Address & Ideas - 5 Star ACNH Cherry Blossom Island Tour
DA-4516-1780-3019 (Usugumo) - Japanese Cherry Blossom Island Design Idea
Many YouTubers have introduced this cherry blossom island in Animal Crossing New Horizons, you may have visited the island, too. This is a Japanese-themed island called Usugumo. To take a tour on this 5-star Japanese cherry blossom island, you can go with a blossom umbrella. Starting from the airport, you can see the modern city street with signs, there are also road lamps, cute bushes, pink cherry blossom trees, and branches. The custom designs are amazing, the creator made all of the designs by herself, MA-4243-1178-0612 is the creator ID. There is a little back alley with some bamboo and weeds. Go up the stairs, you will have a good perspective to appreciate the pond, cycling trail, train tracks and the whole village. The color utilization on the island is also impressive, for example, around the train track, the yellow flowers, yellow fences and yellow exercise equipment, looks harmonious and comfortable. You can find many pretty cute things, such as the pink road and little puppy plushie. A little bridge goes over the train track and heads to some houses, between the houses, you can have a little playground with cute Animal Crossing items. City forest, train line, flower field, farm area, pumpkin patch, campsite, train station, so many beautiful island ideas and designs can be found on this island, take a tour on the island, it will make you relax and calm, and can't help taking a lot of pictures.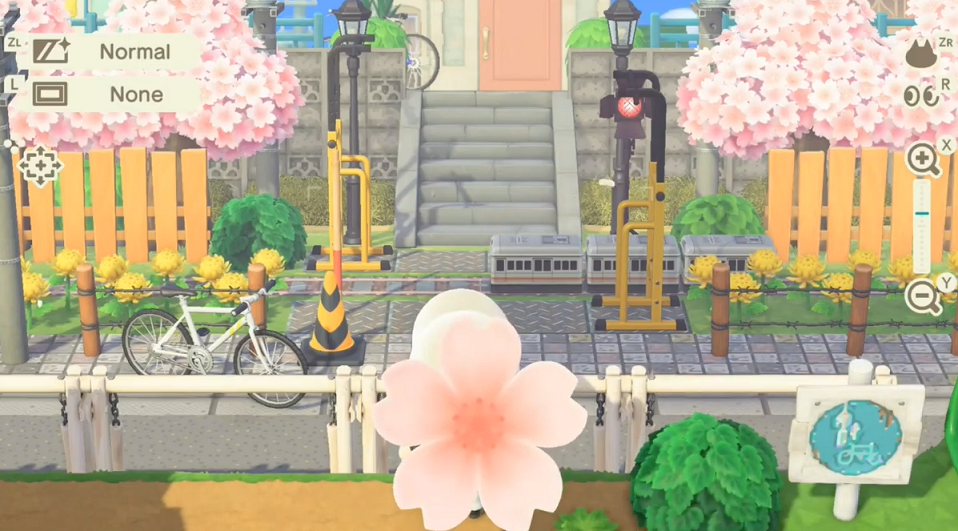 DA-5608-5141-9321 (Cedar Cove) - Spring Cottagecore Cherry Blossom Island
This is a very beautiful Spring Cottagecore island full of cherry blossoms and flower fields. Starting from the airport, you can see colorful flowers, custom dirt paths and fairy core elements. There is an intricately terraformed butterfly garden, this is a great idea if you are thinking of something to do with all these butterfly models. Heading down the stairs, there appears to be little lavender farm, which is adorable. Heads up, you can see a stunning lake, around with blossom trees and multiple colorful flowers, it's a nice overlook area. There are also several picnic areas with lots of details and custom designs. Sweet painting spot, little caves with a bear and a deer, dining area, long bridge, it's highly recommended to visit this fairycore Spring island, it is full of the breath and color of Spring.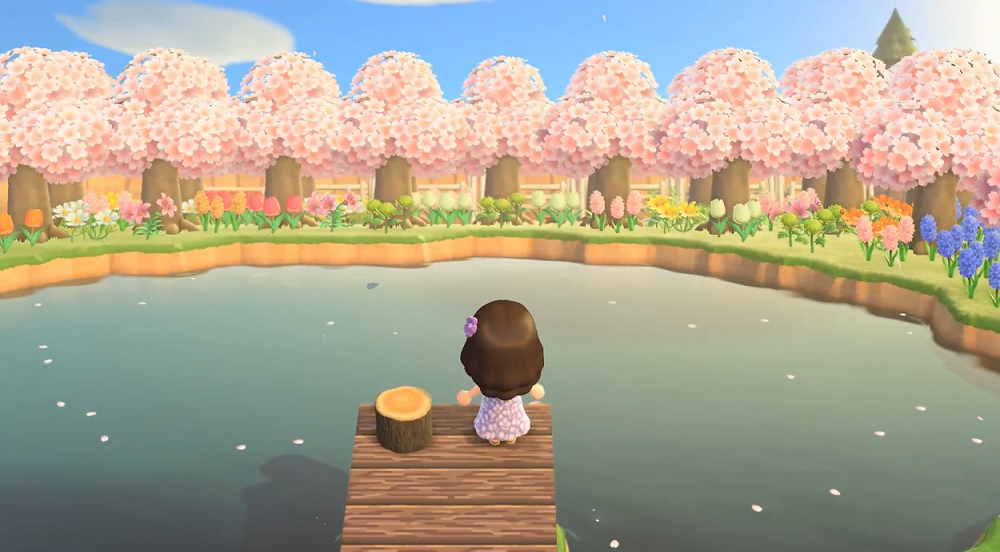 DA-9681-3969-0413 (Ume) - Cherry Blossom Japanese Town
This is a beautiful Japanese and fairy island with many illuminating lights and gorgeous cherry blossoms. If you go into the aerial view, you will see a full view, there are a lot of customized paper lanterns, Cherry-blossom bonsais, and Cherry-blossom-petal piles were put in order. Keep walking around, there is a shrine with a number of candles, sit in the middle to appreciate the two pagodas and the moon. The waterfall is also great. The next is another cherry blossom walkway with two rows of Blossom-viewing Lanterns and white Crescent-moon Chairs, go up the stairs, the path is full of butterflies, cherry blossom trees and petal piles. Then the entrance of the castle is there. When it is springtime, blossom petals will be flying all over the sky. Zen fences, outdoor hotspring, small chess playing area, bamboo forest, the combination of hyacinth lamps and lanterns and the alternating waterfalls, this is a very cool cherry blossom island with lots of adorable designs.