ACNH Secret Beach Ideas & Dream Address - Animal Crossing New Horizons Beach Design
3/15/2021 6:00:21 PM
Are you struggling with how to design your secret beach and how to balance the small space? Here we bring you the 10 best ACNH secret beach ideas with the dream address of the creators.
ACNH Secret Beach Ideas - Animal Crossing New Horizons Beach Design
Take a look at the following secret beach ideas, you can use the dream codes to visit their island and get ideas from other exterior designs, some players like to decorate the small area near the sea with a pirate theme, you can also create a cozy area for relaxing or doing something like painting, DIY crafting and more. That's really hard to do is balancing space on your secret beach.
ACNH secret beach idea 1 by lilicacrossings - DA-5636-5728-1058
This is a very tiny area to decorate, it looks like a little diner or cafe, very cottagecore. The ACNH items used including Pirate Barrel, Log Bench, stool, cushions and more.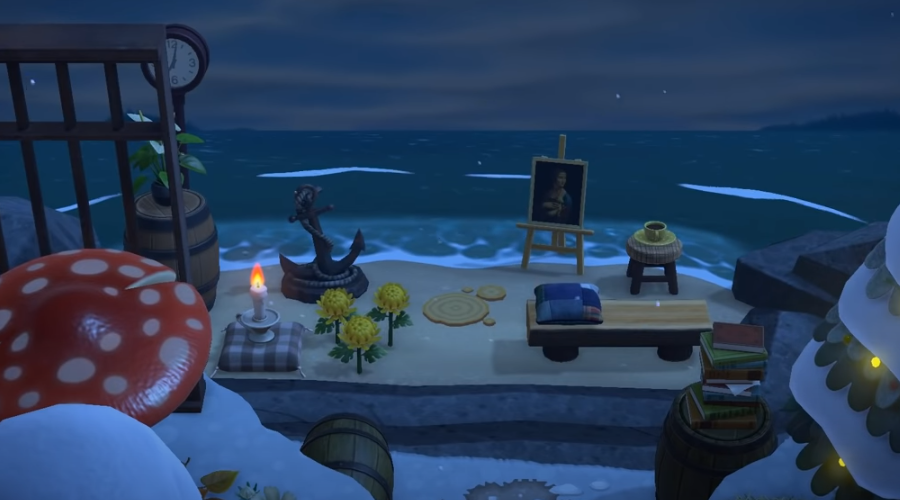 ACNH secret beach idea 2 by acnh_aesia - DA-7543-6824-7883
The second beach makes people feel so calming, the picnic blanket is cute and comfy, you can sit here enjoy the scenery, read some books, have a cup of coffee and play a song.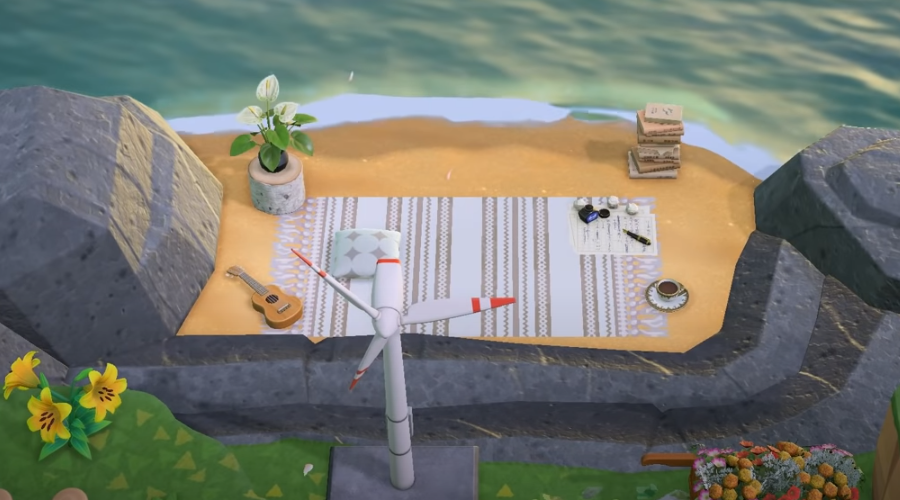 ACNH secret beach idea 3 by pilea_ isla - DA-3417-1127-9825
This one looks like a plant shop, the Jail Bars look pretty nice, they give this area height, the plant items like Monstera, and Mermaid Lamp match well.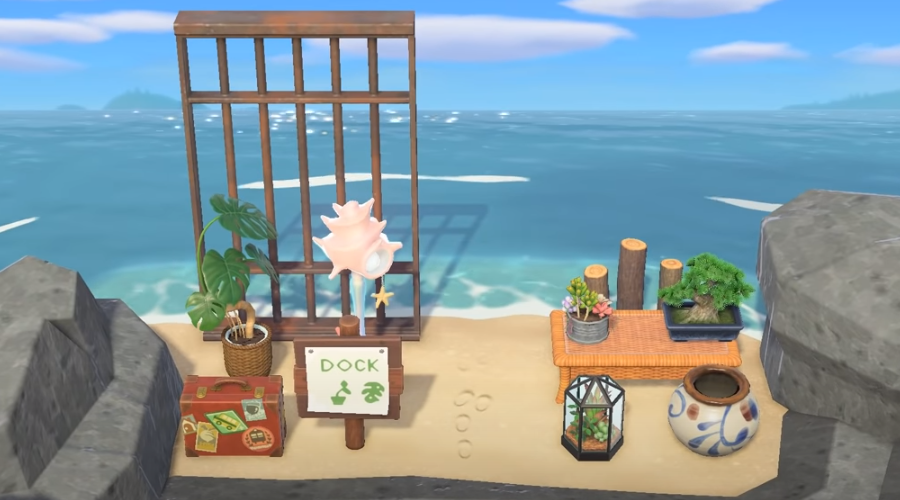 ACNH secret beach idea 4 by alex_acnh - DA-8421-5205-8411
This secret beach is near cottagecore and pirate style, with Candle, Pirate Barrel, Tiki Torch, Firewood, Log Stakes, and flowers.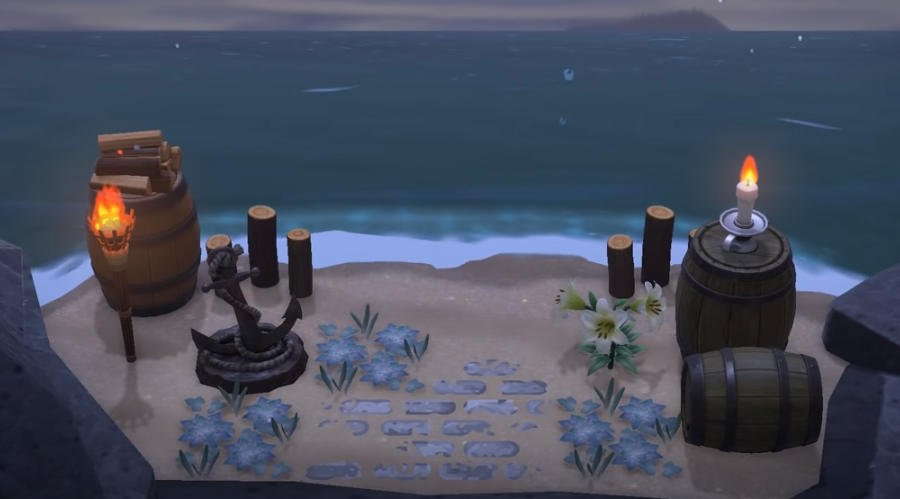 ACNH secret beach idea 5 by bee_horizons - DA-4710-1160-5722
Barrels and jail bars are like go-to pieces of furniture for the secret beach, this one is framed like it has a super gritty vibe somehow with the jail bars. The custom patterns on the ground are good looking.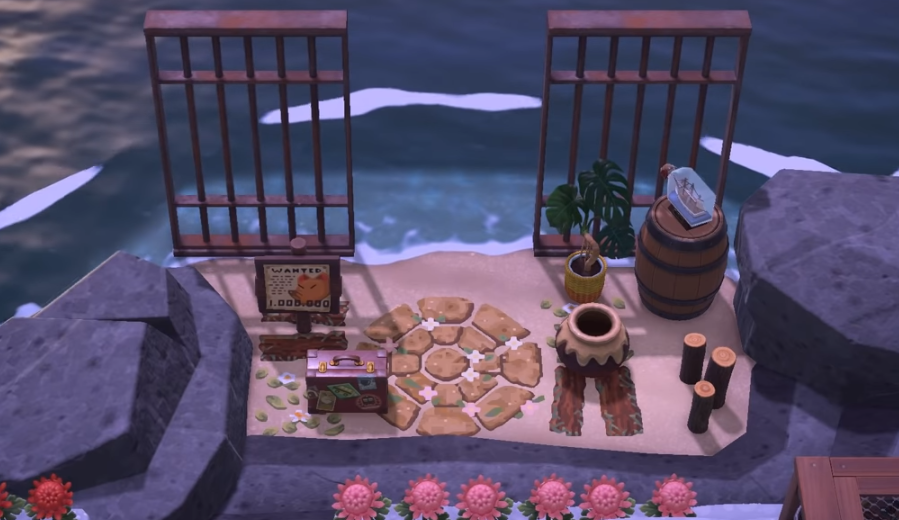 ACNH secret beach idea 6 by valkyrie.acnh
We have like a lighthouse and telescope lookout, the view of the secret beach looks incredible, this creator used weeds and a flower to kind of fill up the area so that it felt complete but not cluttered.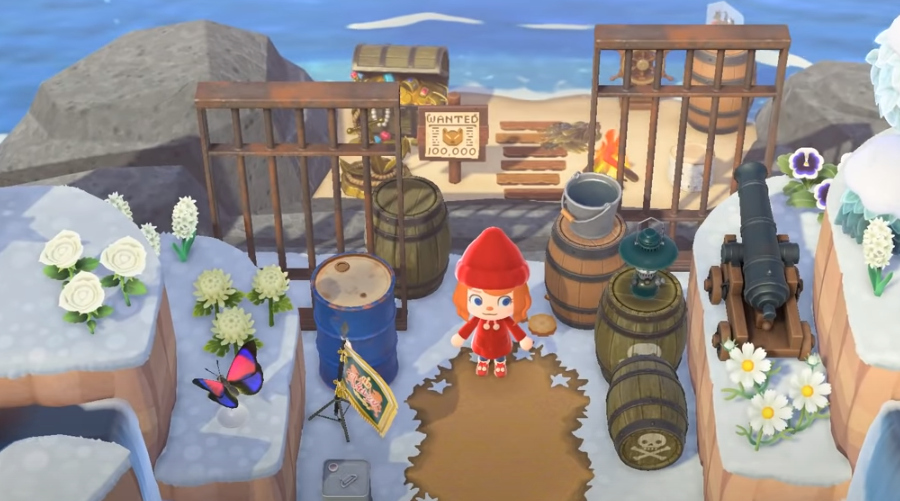 ACNH secret beach idea 7 by wildwoodacnh - DA-2775-9184-1305
We have an oil barrel which is cool here, the rusty variation of it, we have a garden lantern and a pot and we have the barbed wire fencing, this beach was so calming.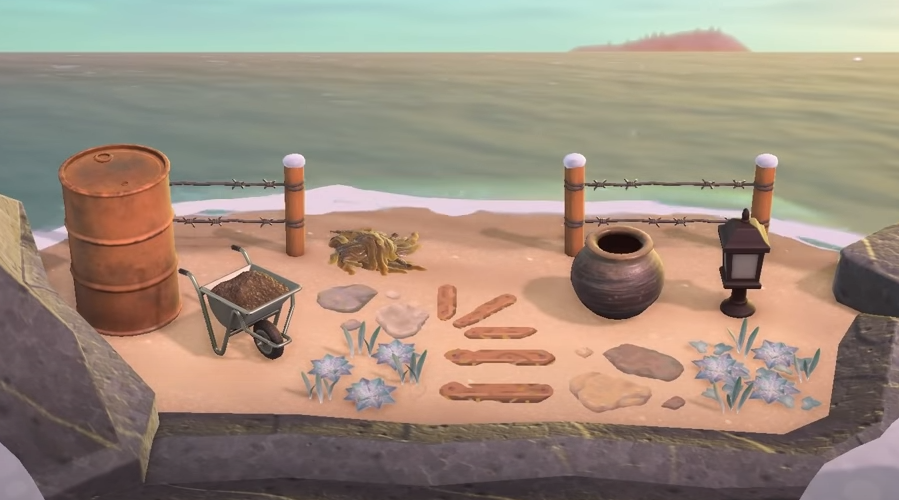 ACNH secret beach idea 8 by caico.acnh - DA-7526-6609-9539
Look at the bookshelf here on the secret beach, it's like a cool little work or art station, the cardboard boxes and everything just looks so cohesive and super cool, we've got like a workbench to the side the barrels.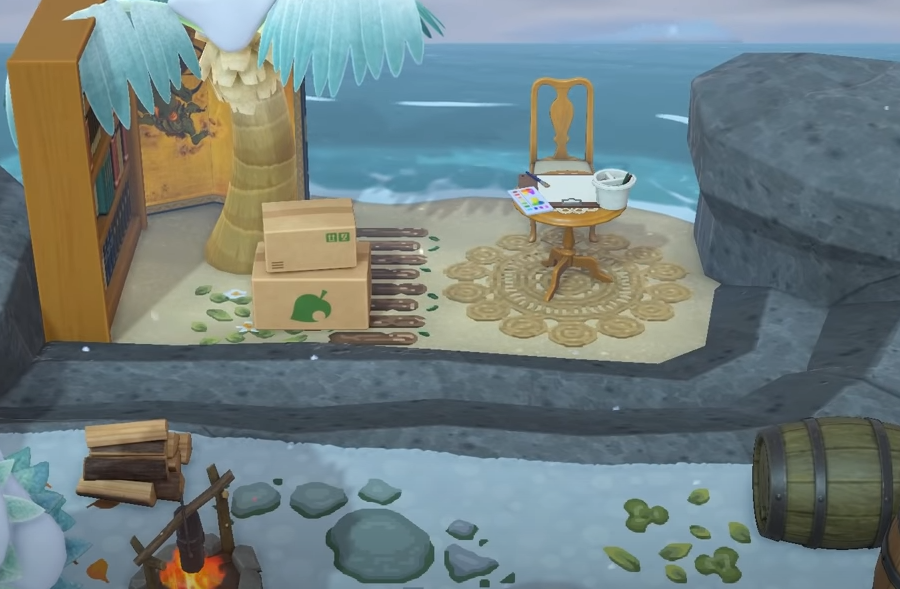 ACNH secret beach idea 9 by daydream_acnh - DA-1388-1771-6267
This island placed their shopping district by the secret beach which was super fitting because that is what the secret beach is for shopping, it was cool how they put the paintings out, it's kind of like their advertising for Redd.
ACNH secret beach idea 10 by Hannah B - DA-1576-6186-2058
Look at the little trash bags in front of the wanted sign, the lantern has just a cool vibe going on it's mysterious and the lead up here at the corridor was so well done, it's so elegant and beautiful and the tree with lights is so nice everything is just super cute here.