Best ACNH Cherry Blossom Designs - Sakura Path, Floor, Cloth, Stand Custom Design Codes
4/7/2021 11:22:28 AM
In Animal Crossing New Horizons, Spring is the season of Sakura. There is no doubt that these beautiful cherry blossom patterns will add romantic vibes to your island, and will certainly bring you back in time.
Best Animal Crossing New Horizons Cherry Blossom Design Codes
The cherry blossoms are already in full bloom on your island, it's time to enjoy this pink season to the fullest. It is a good idea to decorate the indoor and outdoor areas with some cherry blossom style items or patterns or to put on the new sakura-themed outfit. The cherry blossom decoration is not only limited to the design of spring vibe but also very suitable for islands with Japanese, Cottagecore, rustic, natural, and other themes. Therefore, in order to help you save time and get some creative inspiration, we have sorted out some amazing cherry blossom designs (including custom designs for path, floor, umbrella, standee, clothing, etc.) for your reference.
ACNH Cherry Blossom Path & Floor Custom Designs
The pathways surfaced with cherry blossoms and the ground covered with pink petals can take you into this charming season. Here are some amazing cherry blossom themed custom designs for paths and ground.
Design 1 - Sakura Pathway (Design Code: MA-0275-3901-9266)
Design 2 - Love Petals Ground or Floor (Design Code: MA-2334-3219-5886)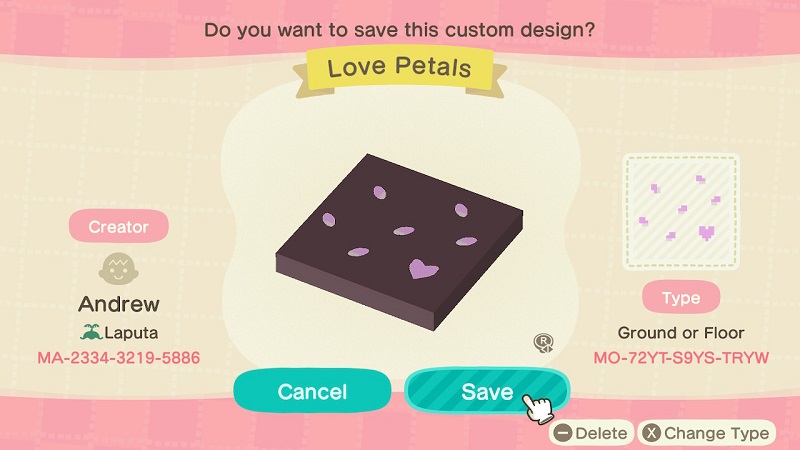 Design 3 - Cherry Blossom Path (Design Code: MA-4948-2227-4246)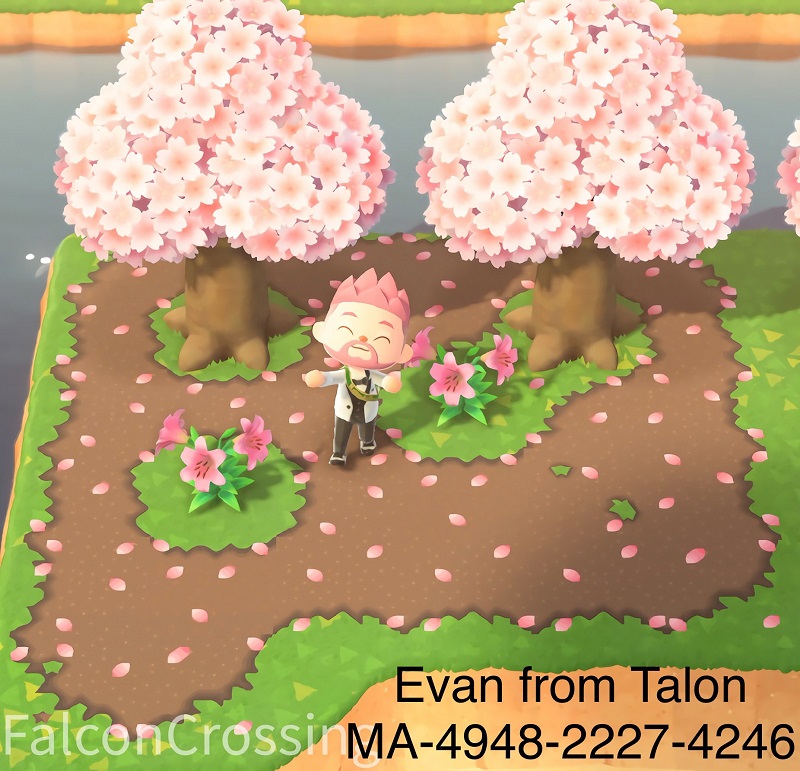 Design 4 - Cherry Blossom Ground or Floor (Design Code: MA-9098-5598-0049)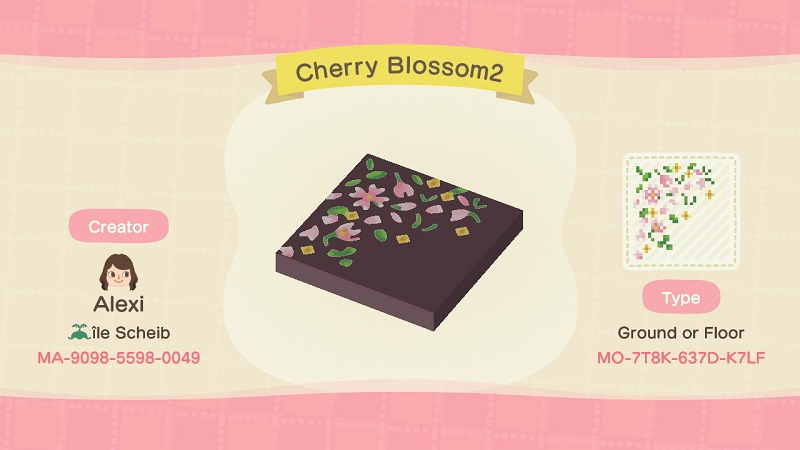 Design 5 - Cherry Blossom Ground or Floor (Design Code: MA-1368-5516-4246)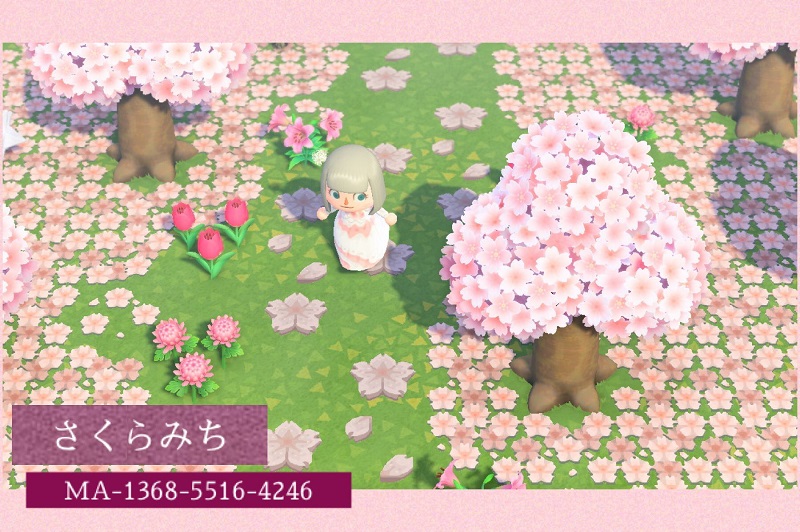 ACNH Cherry Blossom Stand & Stall Custom Designs
In addition, you can also use the cherry blossom decoration on stand, standee, and even the latest umbrella models. These beautiful patterns bring unparalleled beauty.
Design 1 - Cherry Blossom Park Sign (Design Code: MA-6378-4315-2638)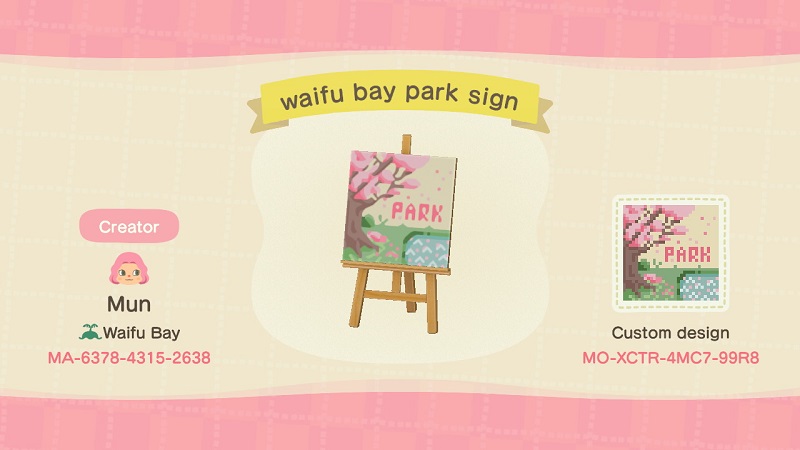 Design 2 - Cherry Blossom Stall (Design Code: MA-1825-6971-0656)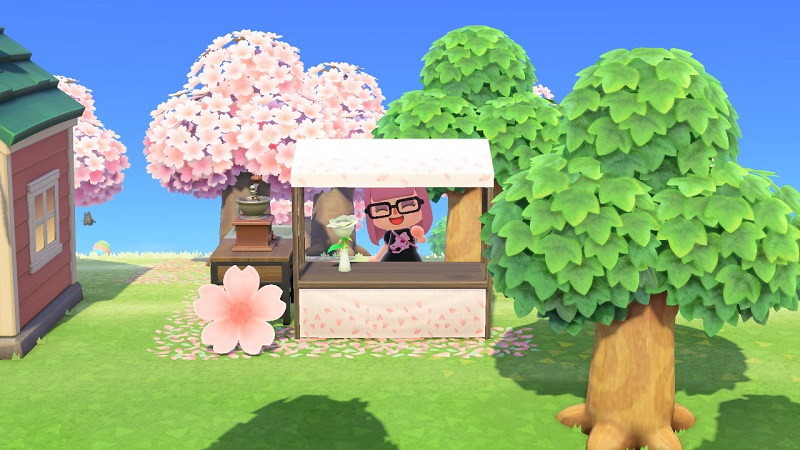 ACNH Cherry Blossom Clothing Custom Designs
Wear a Sakura T-shirt to celebrate the cherry blossom festival or recreate your favorite kimono with pastel coloured designs, check out the following amazing cherry blossom themed patterns for costume.
Design 1 - Cherry Blossom Ball-hem dress (Design Code: MA-0503-1420-0904)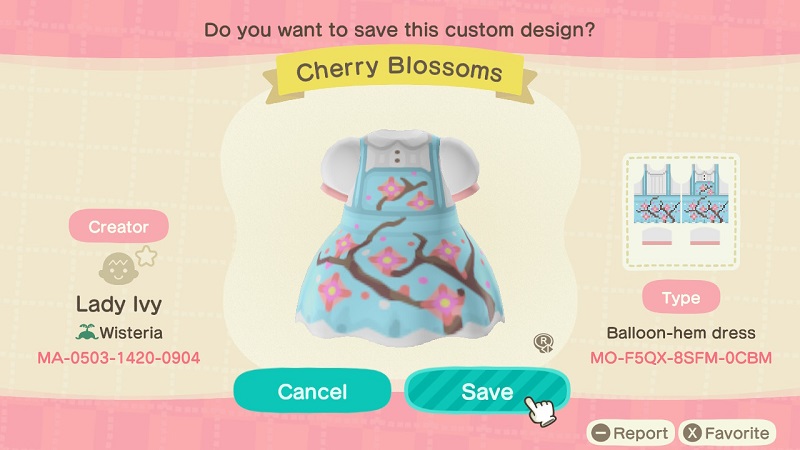 Design 2 - Sakura Kimono (Design Code: MA-2137-2965-9636)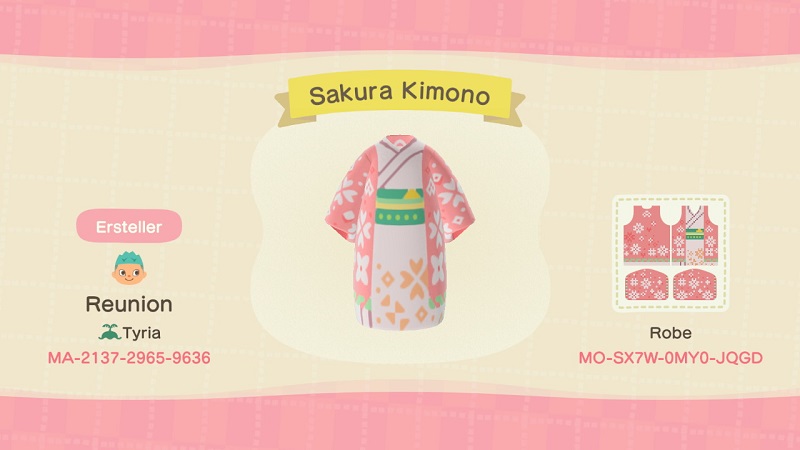 Design 3 - Blossom Sweater (Design Code: MA-9097-6826-0097)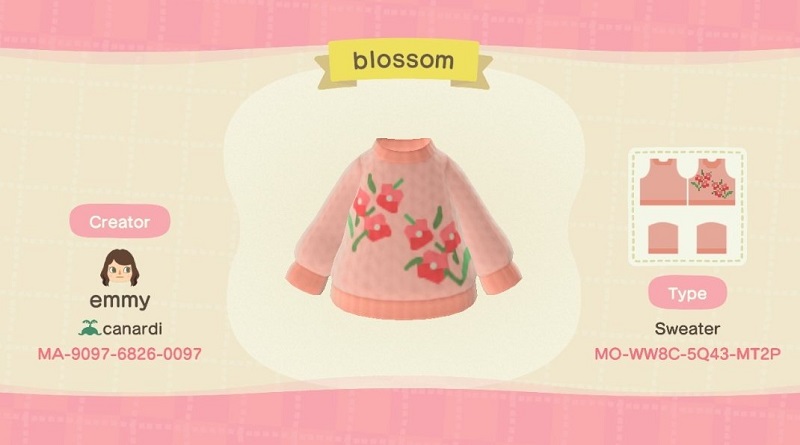 Design 4 - Sakura Cardigan Coat (Design Code: MA-9097-6826-0097)