Animal Crossing New Horizon--How to Join Pocket Camp Club for Free and what's Fun About It
5/14/2021 4:34:18 PM
Pocket Camp Club is a paid monthly subscription service that will help you get the most fun out of your campsite! Let's read How to enter the Pocket Camp Club for free and what's fun with it.
How to enter Pocket Camp Club for free & The Subscription Price?

You can enter Pocket Camp Club by going to the in-app Menu and choosing Free Trial. After a month's trial, if you still want to have fun in Pocket Camp Club, you have to subscript Pocket Camp Club. Price is subject to change. Before making a purchase, please double-check the price in the app. And here are the prices for your reference.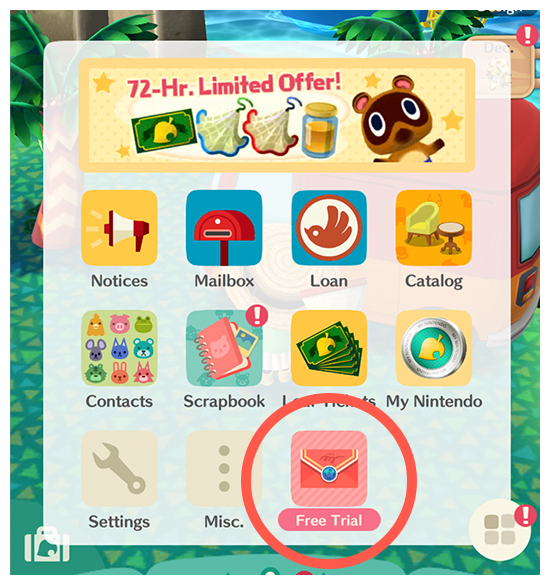 What's fun about Pocket Camp Club?
There are two available plans: The Happy Helper Plan and the Furniture &Fashion Plan. You can join one, or join them both. Let's what is going on between the two plans.
The Happy Helper Plan
This plan is ideal for those looking for a cute companion to assist them. As your camp caretaker, you can pick any animal you've met at your campsite. but, please note that Isabelle, K.K. Sliders and other special animals cannot be appointed as camp caretakers in the Happy Helper Plan.
Whoever you choose as camp caretaker will collect event items for scavenger hunts, fishing, tourneys, garden events, and other activities. Make a couple of memories with your favorite animal while walking around!
As a camp caretaker, We know how important it is for you to keep busy when you are away from your campsite. Your camp caretaker will assist you by fulfilling animal requests!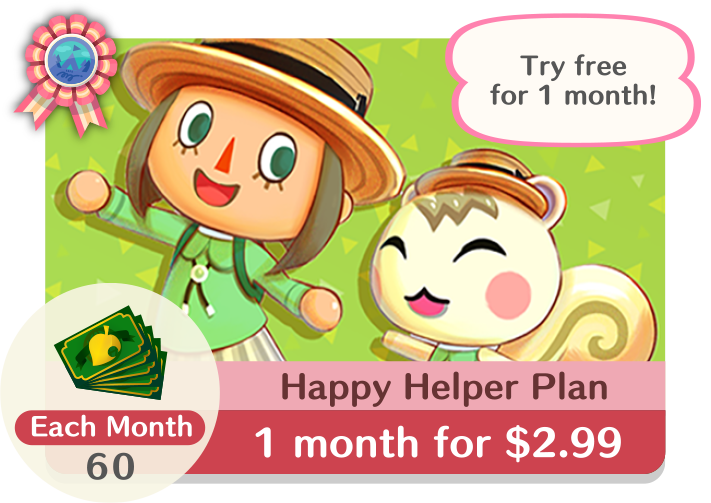 The Happy Helper Plan costs $2.99 per month. You'll get 60 Leaf Tickets per month.
You can try this plan for free for the first month(30 days for Android devices).
The Furniture &Fashion Plan

Save your favorite fortune cookie templates for later use and get a good deal on fortune cookies!
This plan is ideal for players who want to accumulate a large number of clothing and furniture pieces.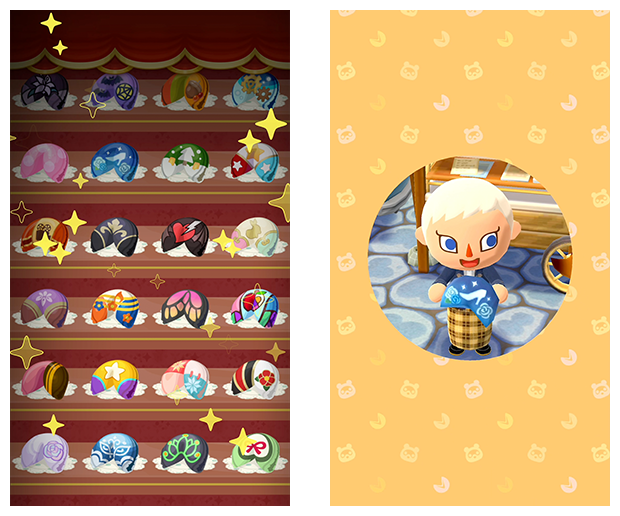 With this plan, you can select and eat five fortune cookies from all the cookies sold so far (with some exceptions) every month. Extra storage is another advantage of this plan. In your numerous warehouses, you can store up to 5,000 different animal crossing items! Many that are obsessed with collecting will no longer have to worry about storage with this scheme. You can also save up to five campsites or cabin layouts to your Saved Sets and use them whenever you want.
Note:

Some fortune cookies will not be included in the selection of furniture and fashion plans. As part of the furniture and fashion program benefits, you can still get stamps by eating fortune cookies. Even if you cancel your membership in the Furniture and Fashion Program, you can remove items from the inventory at any time.