ACNH Dragon Boat & Dano Festivals - June Festival Events With 2 New Food Items
6/7/2021 9:57:10 AM
Today we're discussing what June has in store for us and highlighting some new food items associated with two mini-festival events recently added to Animal Crossing New Horizons - Dragon Boat Festival and Dano Festival.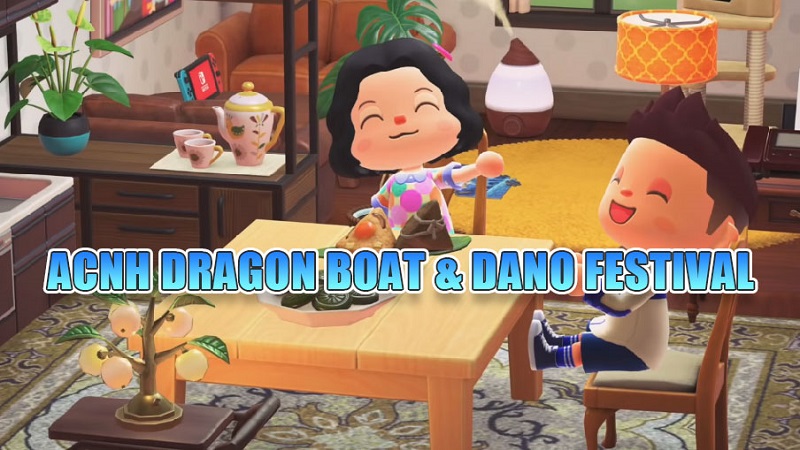 ACNH June Festival Events With New Food Items
Only a few days into June, we have a whole bunch of things going on. Right now, the most recent update that brought the latest version up to 1.10 added a bunch of new and refreshed events to the game. Some of these included the month-long wedding season event that's underway right now and can be participated in at Harvey's island, as well as the likes of Father's Day and International Children's Day, all of which started at the beginning of June. Now just like last June, this month is jam-packed with refreshed content and as you'd expect also see some all-new celebrations added into the mix. It's time to celebrate two new festivals - the Dragon Boat Festival and the Dano Festival in the form of many seasonal events in ACNH by ordering 2 limited-time items.
Dragon Boat & Dano Festival
As always with mini-events like these, if you head to the resident services and use the nook stop or check out the nook shopping app on the nook phone and scroll across to the seasonal tab, at the end you'll see all of the regional events taking place right now including the latest two festivals and their corresponding items.
The Dragon Boat Festival is celebrated in many regions around the world although it's primarily a holiday that takes place in China and other parts of East Asia. To celebrate this event in New Horizons, the limited-time Festival zongzi food item has been added.

The Dano Festival is much the same. However, most commonly celebrated in South Korea and introduces the limited time Surichwi tteok which is also a food item in ACNH typically used during this holiday.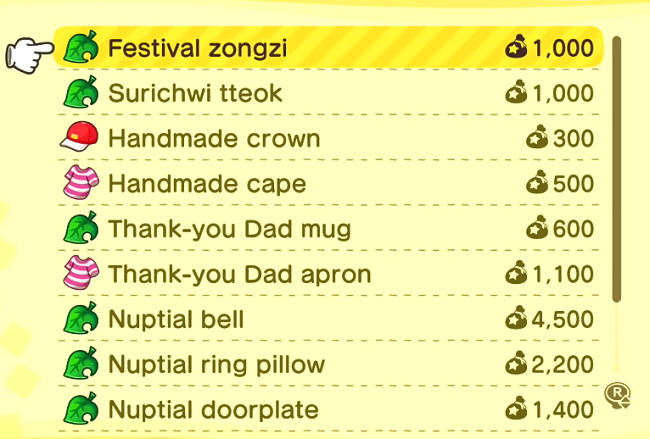 Both of these seasonal events are said to warn off disease and bad luck and are in line with the Lunar calendar. As always, if you want to know a little more about these regional festivals, simply highlight them in the Nook Stop and press the x button to read a little description about each. Now since being added back in April, these items were time-locked for some time but are now available to purchase with each costing only 1000 ACNH bells which is pretty good for new food items. Anyway, both the Dragon Boat Festival and the Dano Festival can be celebrated from June 5th through to June 14th, so just over a week which compared to many other events like this is actually pretty short. These items cannot be customized and have no other variants available so you can literally pick them up.
Both of these festivals are brand new seasonal events and have never been featured in previous Animal Crossing games. The good news is they are now in the game and will likely return annually from here on out. Now celebrating these events may not seem like that big of a deal but events like these were typically region locked in previous games. So it's super nice to see them available to all regions around the world in New Horizons, it gives us a chance to learn a bit about other holidays and cultures and add some really cool items to the game.
What do you think about these new ACNH festival items? Do you always order them on the first day and do you even have a need for more food items?