ACNH Marketplace Design Ideas & Tips - How to Create a Marketplace in Animal Crossing New Horizons
8/4/2021 11:59:32 AM
The marketplace is where the traders are free to buy and sell items, it is busy and sociable. In Animal Crossing New Horizons, the marketplace is a great idea for your island design. Now we've brought some unique ACNH marketplace ideas and designs tips for the speed build of a marketplace or street market.
ACNH Marketplace Design Tips & Method
- Prepare a whole open area and create some pop-up stores, such as a honey store, a plant store, etc.
- Use suitable Animal Crossing items for building the marketplace, such as Menu Chalkboard, Mini-Cactus, Cacao Tree, Fan Palm, Moss Ball, Yucca, Streetlamp, Cypress Plant, Small Cardboard Boxes, Cardboard Boxes, Terrarium, Stall and Wooden Stool. These items can add reality and looks great as well.
- Use custom ACNH design codes, especially the patterns for paths, floors, and stalls.
How to create a marketplace fast in ACNH?
You can start with a 5x5 square and put a peach tree at the top in the middle, put a cypress plant right next to it followed by a street lamp, from there we're going to put in our Yucca, just pull it out a little bit and follow it up by the stall. Put the menu chalkboard there and a customized wooden stool followed by a mini-cactus plant. Get some small cardboard boxes as well as a regular cardboard box which we're going to put a terrarium on top of it, put some more cardboard boxes near the stall. Then get the fan palm and cacao plant just right behind it and that's basically the whole design of a shop in the marketplace. You can continue to build an array of stalls or small shops like this one, leave a walkway for customers to visit the marketplace and purchase items from the sellers.
ACNH Marketplace Design Ideas
ACNH Marketplace Idea 1 by @acnh_moonacre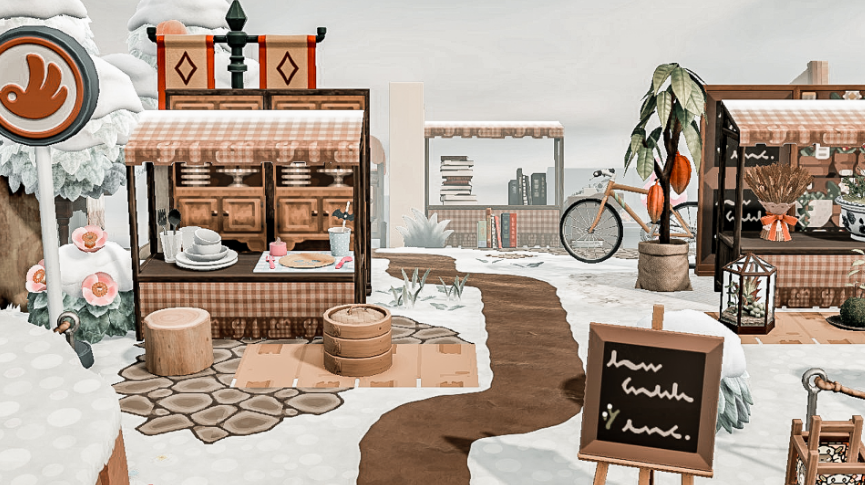 ACNH Marketplace Idea 2 by @acnh_kayleen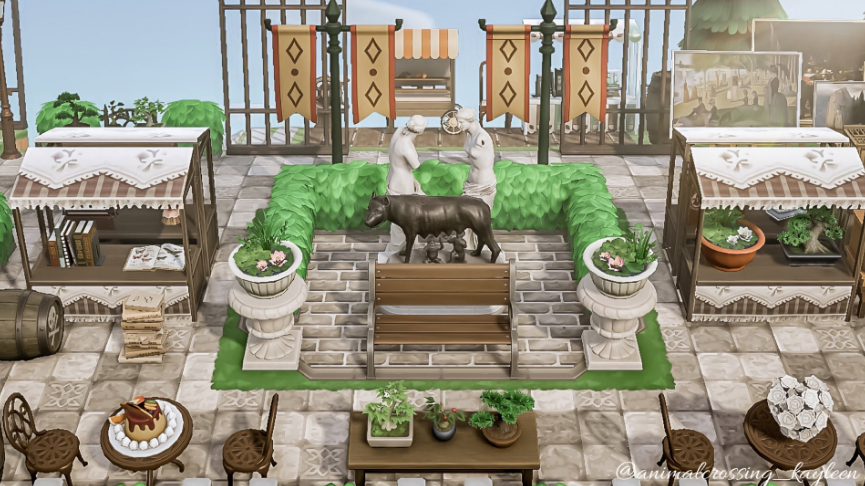 ACNH Marketplace Idea 3 by @autumnweeds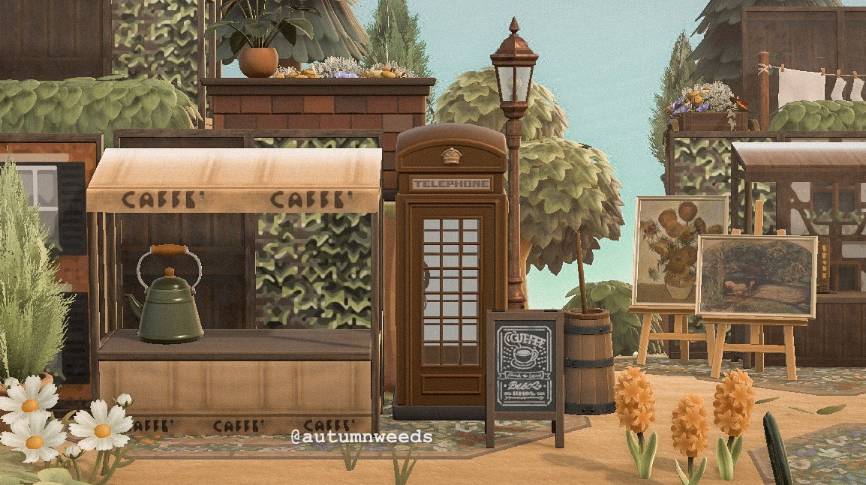 ACNH Marketplace Idea 4 by @josh_crossing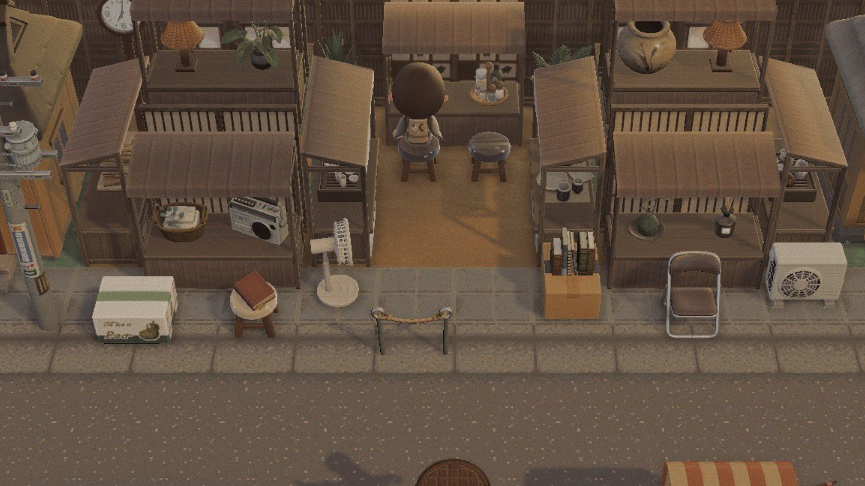 ACNH Marketplace Idea 5 by @haninichuu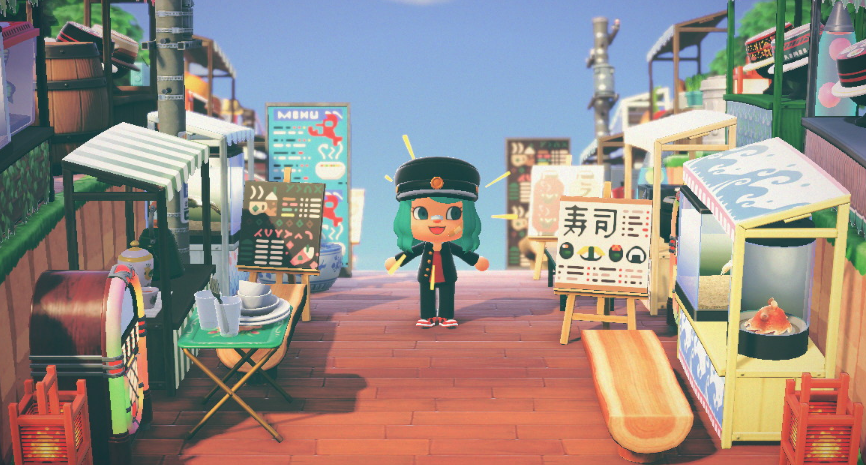 ACNH Marketplace Idea 6 by @kkaislider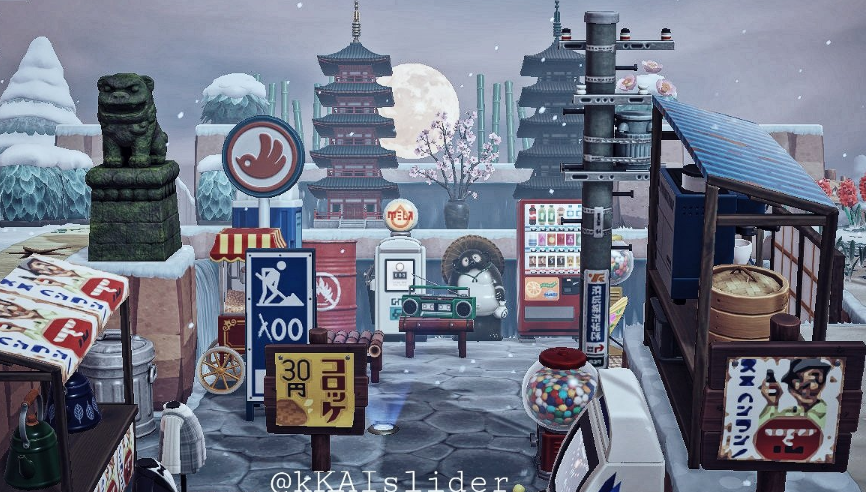 ACNH Marketplace Idea 7 by @tangyhorizons_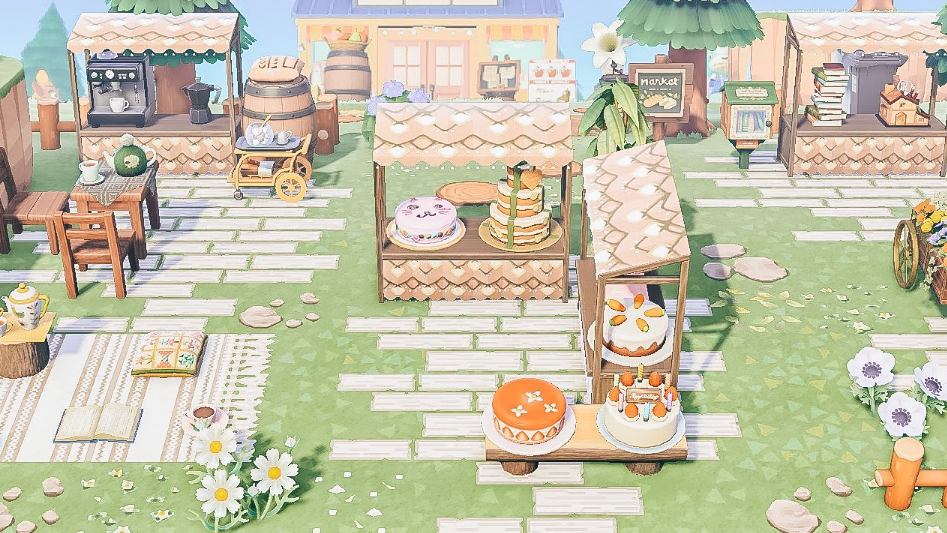 ACNH Marketplace Idea 8 by @cricketacnh