ACNH Blackpink "InYourArea" Island Guide - How To Visit Blackpink Island & Best Blackpink Island Design Ideas
8/7/2021 2:36:28 PM
In recent years, Kpop has been called a lot of attention around the whole world. Are you a huge Kpop fan? Are you a Blink? Blackpink is coming to Animal Crossing New Horizons. In anticipation of Blackpink's upcoming fifth-anniversary celebration, they not only have a Blackpink movie coming out, but also a Collab with Animal Crossing New Horizons. Here, we are going to tell you how to visit Blackpink island, as well as how to design a Blackpink island and QR codes for clothing in Animal Crossing New Horizons.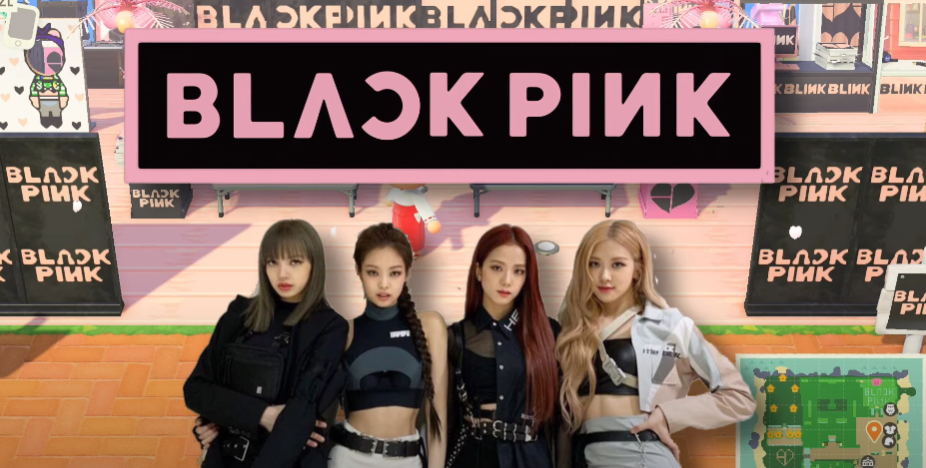 ACNH Blackpink "InYourArea" Island
There is a Blackpink collaboration in Animal Crossing New Horizons that starts on August 6, 2021. YG Entertainment tweeted out from their official Twitter services "Celebrating the 5th anniversary of their debut, BLACKPINK island released! Blackpink island colored in pink is coming to you. Are you ready for a trip to BLACKPINK island? Because the official Blackpink island is in here!
What's Blackpink?
Blackpink is a Kpop group launched by YG Entertainment on August 8, 2016. It is composed of four amazing members: Jisoo, Jennie, ROS É, and Lisa. On August 8, 2016, the first single album "Square One" was released and officially made its debut; The single album won the championship in the iTunes album list of 14 countries such as Indonesia and Malaysia, and while won the list of eight music website weeks. It is the first women's group to set the record with its debut song. The song "Kiss and Makeup" with Dua Lipa and the "Sour Candy" with Lady Gaga, and "Ice Cream" with Selena Gomez have achieved huge success all over the world.
How Can You Visit In ACNH Blackpink's Island?
If you want to go to Blackpink island in Animal Crossing New Horizons, the first thing you need to do is Hop on your bed in your Animal Crossing House, select "I want to sleep", select " I want to dream." Connect to the internet" Enter the dream address DA-3403-7703-9683. You will wake up peacefully at an island named InYouArea. Blackpink in your area is a slogan for Blackpink in all of their songs. Then you get to wondering around this Blackpink island.
What's The InYourArea Island Like In Animal Crossing New Horizons?
This Animal Crossing Blackpink island design is definitely a surprise for all the blinks. The residents on this island have Blinks, YG Staff, Punchy, Fang, Merengue, Julian, Etoile, Rilla, Chai, Chelsea and Judy. InYourArea features a huge concert stage, outdoor diner, fans signing, garden, beachside, YG working space and more. Anywhere on this Blackpink island will be decorated with Blackpink's themed ACNH items and scenes. There will be new blink pillows, mugs, placemats, and cushions, black and pink racecards, outfits, and YG branded items, even tables and chairs were Blackpink themed. There will be several scenes that are modified with a music video, like Ice Cream, As If Your Last, and more.
How To Decorate Blackpink Island In Animal Crossing New Horizons
The best tips and tricks on designing a Blackpink island in Animal Crossing New Horizons is to use the symbol of the album cover, or recreate a set piece of their music video, the photo of Jisoo, Jenny, Rose and Lisa, the iconic outfit they wore during the performance, the slogan of Blackpink, Blinks, Blackpink In Your Area can be put anywhere you want. The easiest and budget way is using heart patterns with black and pink colors, as well as organizing your furniture painted with black or pink colors! These are the easiest way of creating an Animal Crossing Blackpink style island design.
Best ACNH Blackpink Island Design Ideas
Here we are going to share some of the best Animal Crossing Blackpink inspired ideas from official InYourArea island.
1. ACNH Blackpink Outdoor Restaurant Design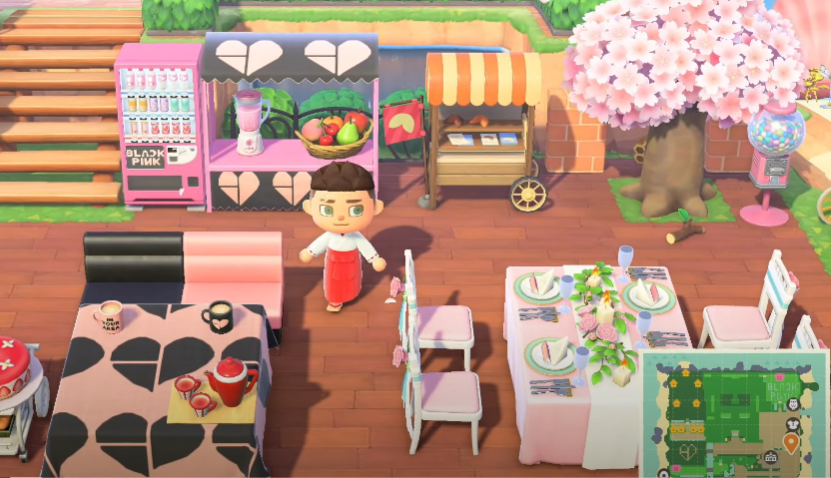 2. ACNH Blackpink Beach Design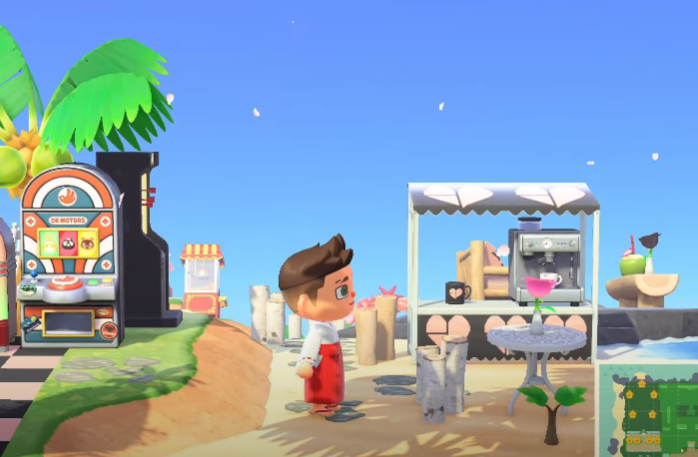 3. ACNH Blackpink Game Bar Design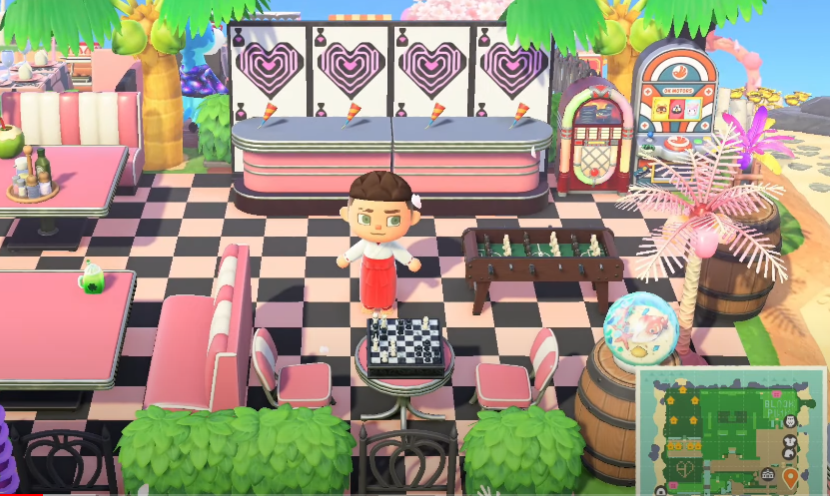 4. ACNH Blackpink 5th Anniversary Party Design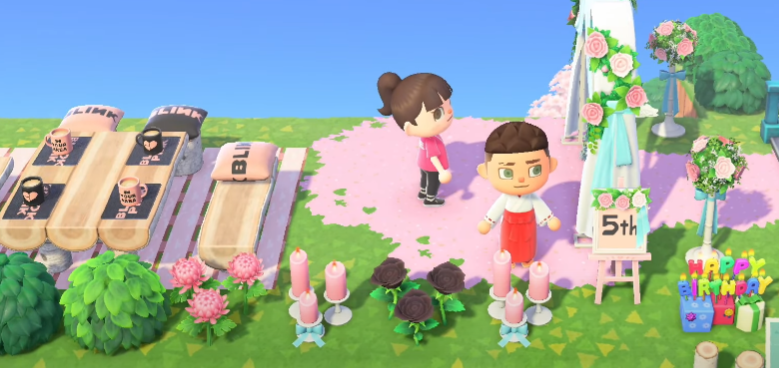 5. ACNH Blackpink Garden Design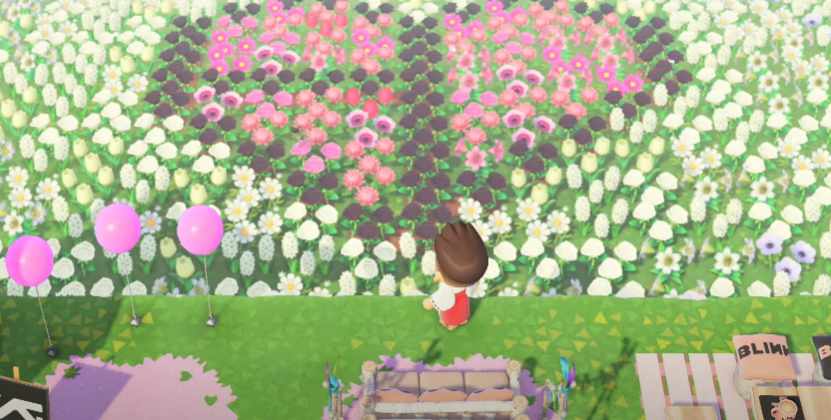 6. ACNH Blackpink Albums Design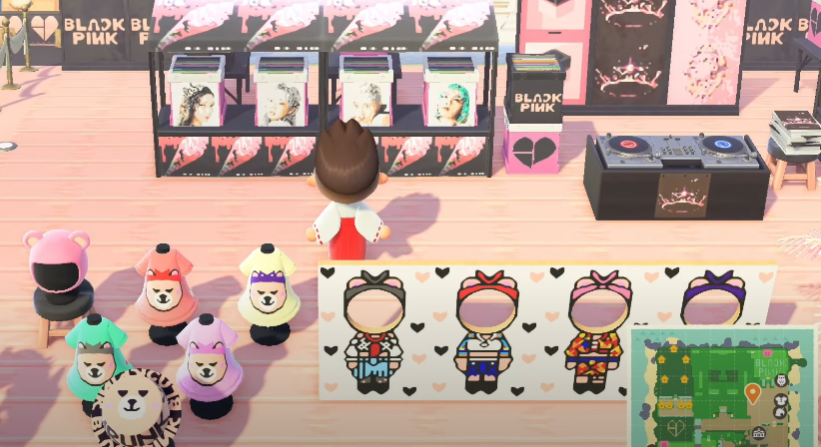 7. ACNH Blackpink Fan Signing Design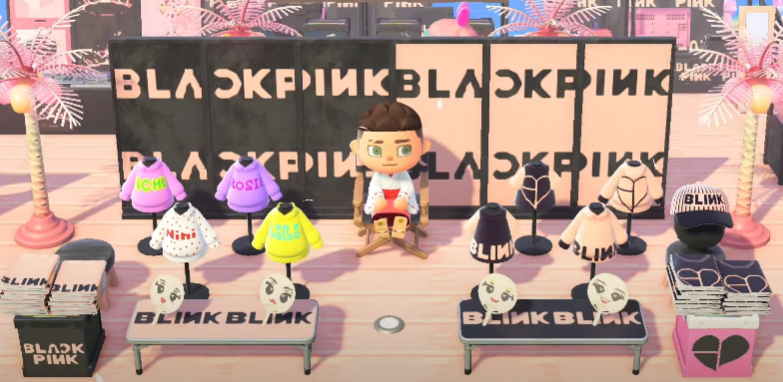 8. ACNH Blackpink "Let's Kill This Love"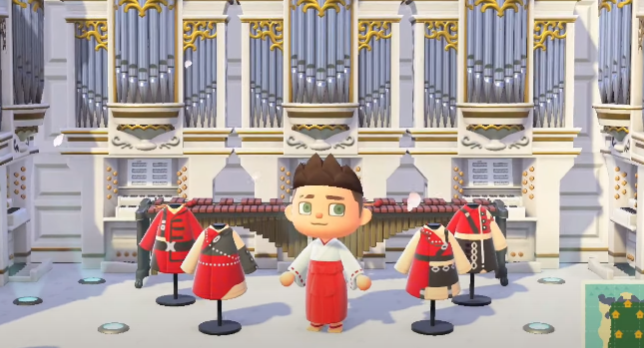 9. ACNH Blackpink "Ice Cream"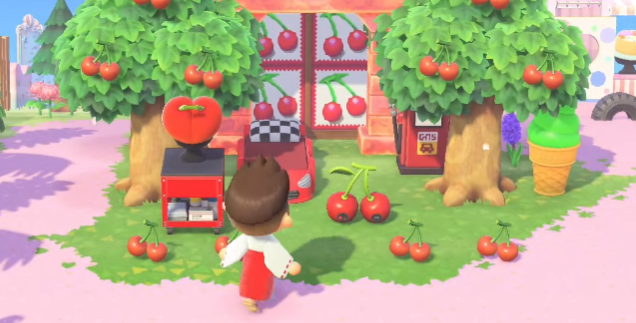 10. ACNH Blackpink Concert Design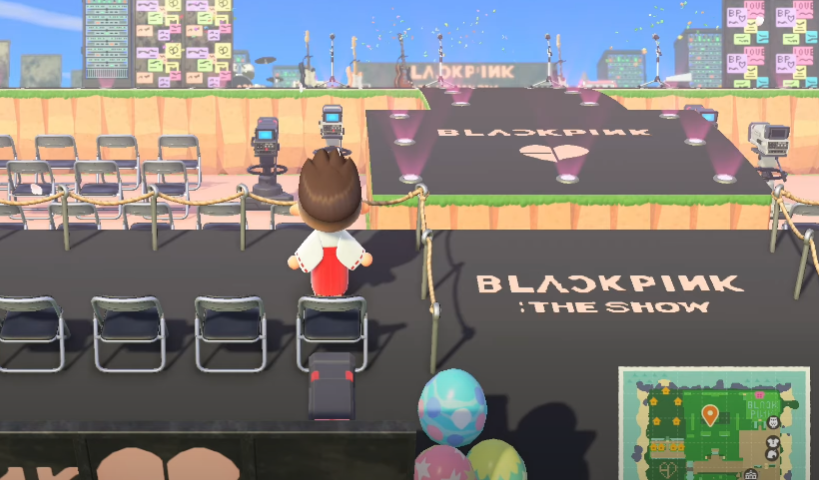 11. ACNH Blackpink Stage Design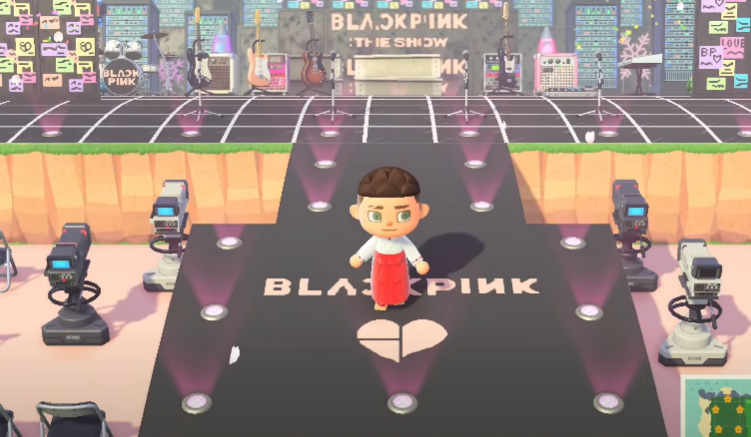 ACNH Blackpink Custom Design QR Codes For Clothing
Below are some popular Animal Crossing Blackpink themed design and the QR Codes we have collected for you.
1. Chanel Suit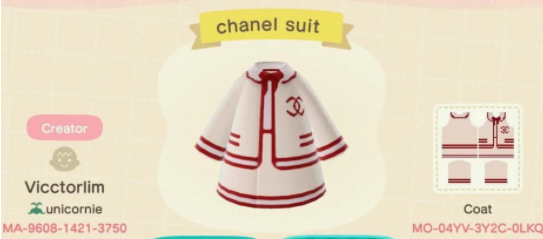 2. Jennie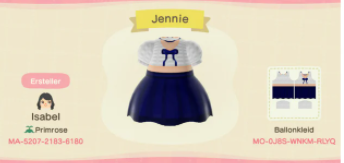 3. BP Jisoo - KTL

4. Outfit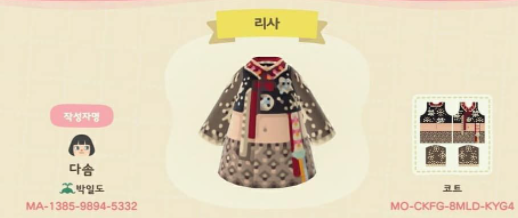 5. Blackpink Tee
6. Kill This Love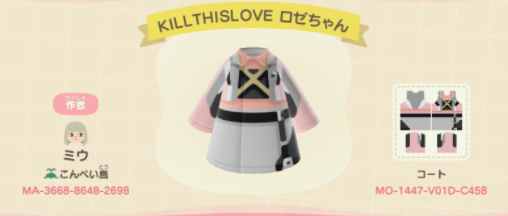 7. Blackpink Lisa

8. Rose KTL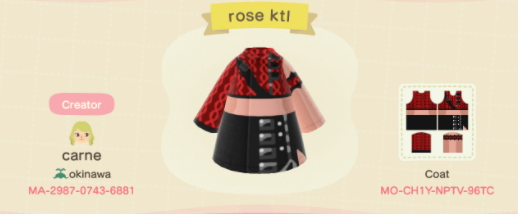 9. BP Cap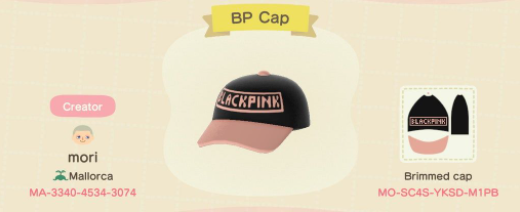 10. Woven Heart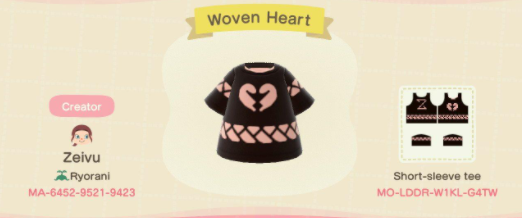 11. Outfit