Best ACNH House Exterior Designs - Top 7 Ideas For Decorating Around Your House In Animal Crossing New Horizons
8/9/2021 2:54:57 PM
In Animal Crossing New Horizons, your imagination is frequently your only constraint. Due of the large number of varied ACNH items, decorations, and patterns that may be used, gamers can create some very gorgeous environments. But still, there are players sometimes struggle with decorating the exterior of your resident representative's houses on your island, here we've gathered 7 ideas for how to decorate around your resident representative's house. Note: All the information is collected from Lex Play's Video.
Best ACNH House Exterior Designs & Codes - Ideas For Decorating Around Your House
1. Mario Themed Palace - DA-3525-4768-9738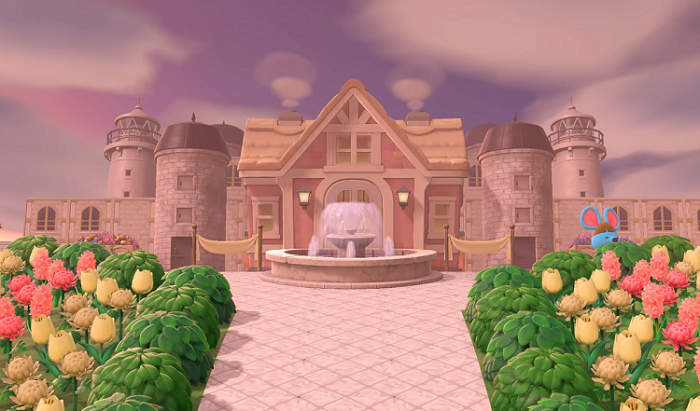 The first ACNH house design ideas is the incredible peach's castle. The coins leading up are fun to walk through. Look at how it's separated by a moat, people can't wait to see this island when it's complete, it's so beautiful. I really like the way this creator handled all of the lighthouses, all of the custom designs on the simple panels, everything came together look just perfect.
2. Jungle Home - DA-8573-5001-3250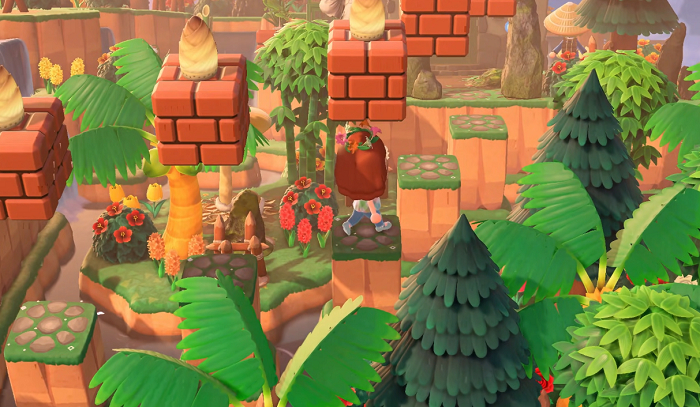 This is an enchanting jungle home which was inspired by Antillia and the little hop-hop cliffs. This one is so well done. The blocks might not even be intentional but the way when you're jumping it looks like you're hitting them. There is also a little like garden center to the side which is just so cute and so lush. The terraforming in and around this area is also great, aside from the little hop hop stairs, there's so much else going on and it just looks incredible. The bridge is stunning, also the dinosaur. It is such a cool island to visit. I like the colors that are used, all of the red in the bottom really pops even though it's not like very forward on display, you can see it through the jail bars and it just makes this whole area so vivid.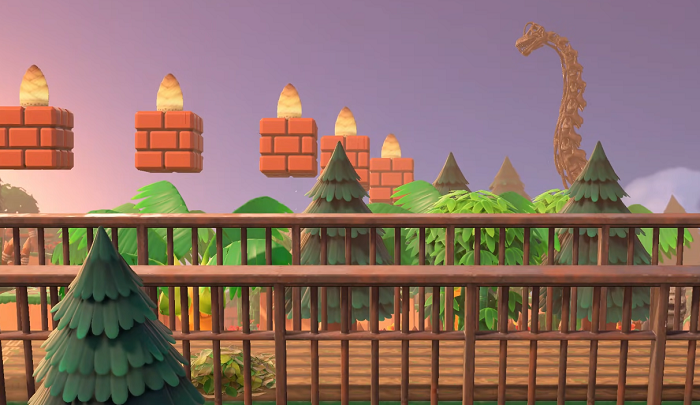 3. Cherry Blossom Themed House - DA-0854-6171-9837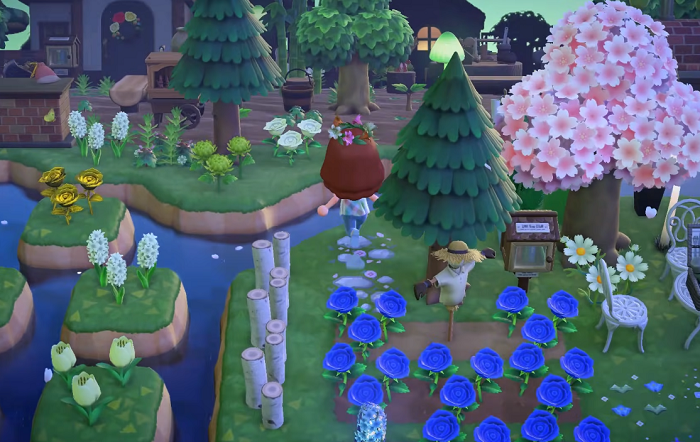 This island is cool, because in order to get to the house which is kind of like its own little island, you have to use warp pipe to the left of residence services. That is just a fun little interactive addition to the island. You may be impressed with the island that the house is on its own little world. There's also a beautiful garden and the custom designs in use here is surrounded by water all the way around. It is accessible without the warp pipe though you can jump from like land at the back to the rest of the island. I really like the colors going on here, the calmness of cherry blossom season along with all the blue details, just such a calming and beautiful space!
4. Resident Service House Ideas - DA-7460-5026-3453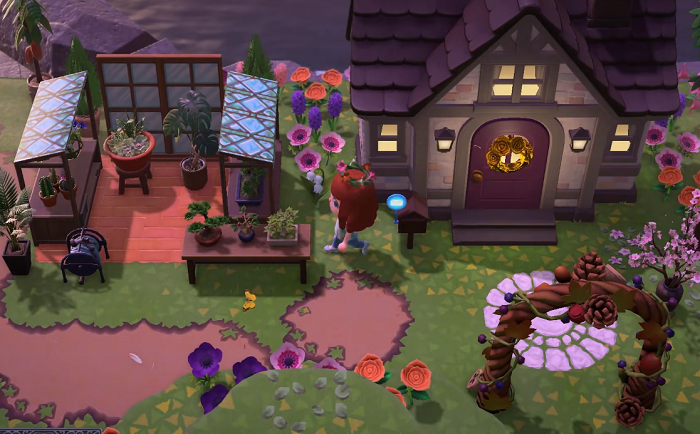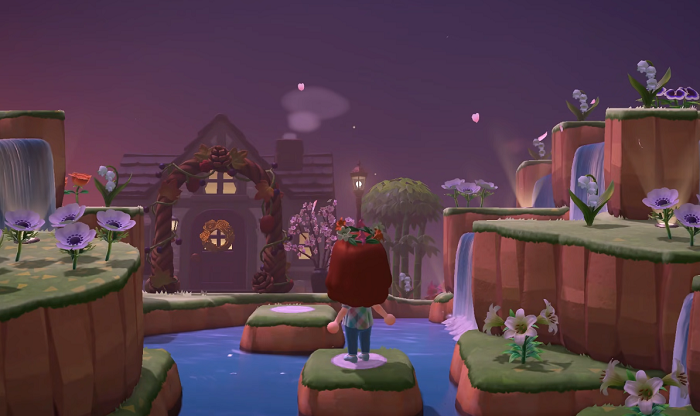 A very important part of how you decorate around your resident representatives house is the lead up to that space itself and this creator did a really brilliant job with that. As you can see we came from a rock garden into this little like waterfall canyon area just stunning and you can jump across here to the house itself. There's also this little greenhouse plant store which was cute and this representative has their own private beach. The house itself is a really nice color but also the color of all the flowers is really beautiful. It was just designed so well and we can all take a lesson from this lead-up, it is just stunning.
5. Themed Dream Palace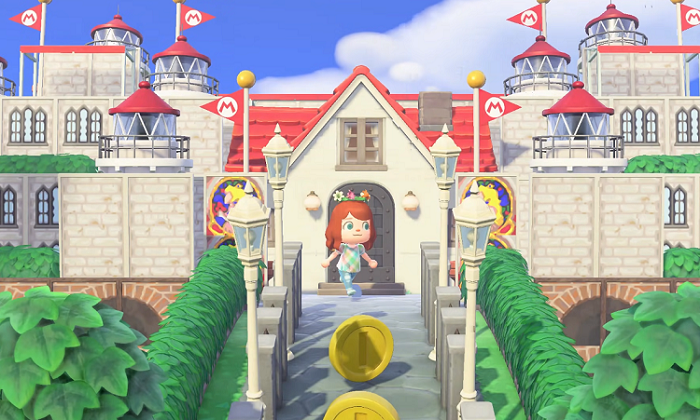 The theme is another thing that can really work to inspire your home area. This island throughout had a very soft elegant sort of vibe going on. So this house was perfect for that. It is like a palace, the garden in front is beautiful, there are very organized flowers with the pink in the middle. Everything here just looked amazing and the diagonal path with the bushes lining it looks so good. The bushes that way look amazing, also broccoli approves, so it's a good space to live in.
6. Outdoor School - DA-7419-5555-6953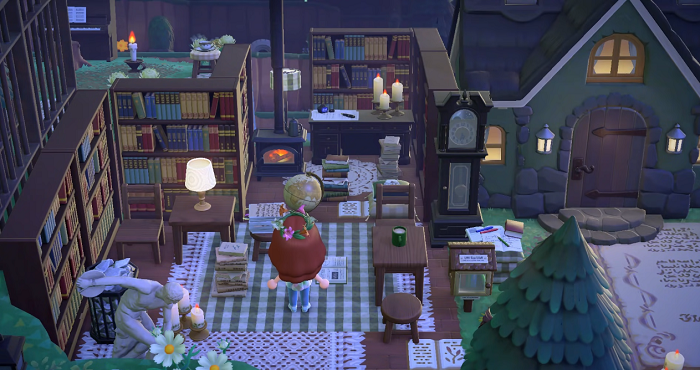 If you want your house to be intriguing and unique, custom designs can often be the way to go. Look at how beautiful this book design is, it makes the home area so mysterious, and this area to the left is its own little library which is precious as an avid reader and writer. It's so cute, it's like a little school for wizards or witches. The very low-key illumination you get from the wood stove and the candles are beautiful.
7. Coral Beach - DA-6690-5930-4732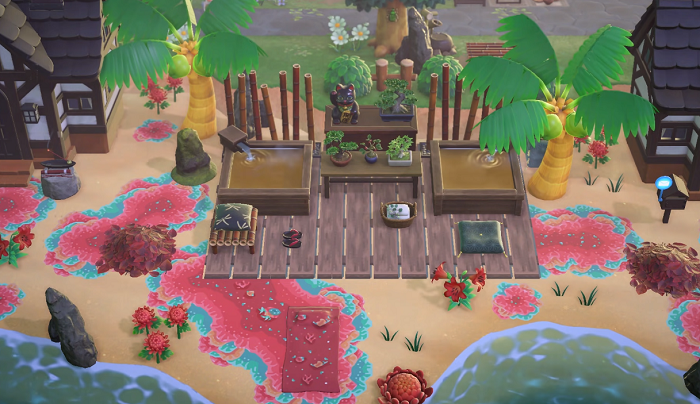 If you're not a fan of terraforming or you just don't want your house on the land, the beach is also an option and this creator did it beautifully. We have this like coral beach with that centerpiece. There were two resident representative houses here and they matched the symmetry out of this world even the little leaf piles. It was lovely. The little cypress bathtubs just looks amazing and still the color vibes fit with the coral which is just great. This whole area is so vibrant and unique. It's a beautiful way to set up your houses.