ACNH Version 1.11.1 Update Patch - 4 Issues Fixed, Clouds, Nooks Cranny & More Changes
8/11/2021 3:40:59 PM
A brand new Animal Crossing update 1.11.1 has just been dropped! If you go into your Nintendo Switch, you'll notice that there is a new update for Animal Crossing New Horizons and this is a new patch which will basically fix some major issues that have been going on within the game. In this guide, we go over everything you need to know about the latest version 1.11.1 update patch for ACNH and reveal which issues and bugs have been fixed by Nintendo!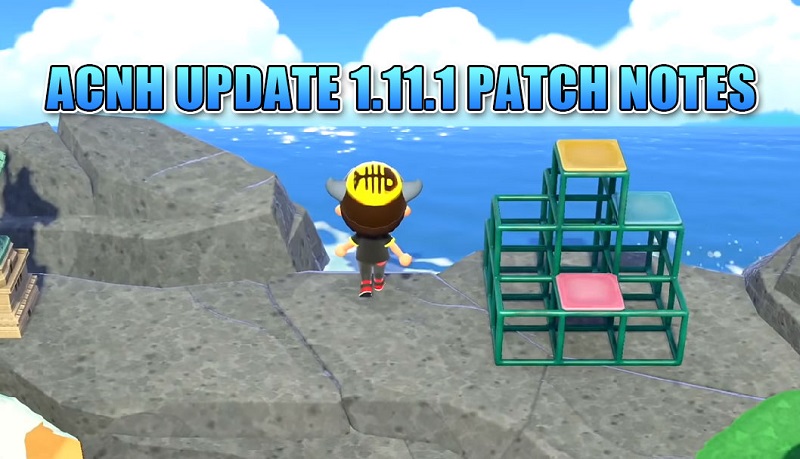 New ACNH Update 1.11.1 Patch - Which Bugs Issues Are Fixed
After only a week or so having passed since the release of the version 1.11 update to New Horizons that reintroduced the fireworks show throughout the month of August as well as adding a bunch of old and new seasonal celebrations and her respective items, Nintendo have just dropped another update pretty much out of the blue. Earlier today, Nintendo distributed the new version 1.11.1 update for Animal Crossing New Horizons. This is a patch update as noted by the additional one rather than a content update that we would usually see, with that said, this update does focus on a number of bug fixes and adjustments that were previously introduced in the version 1.11 distributed last week. According to the patch notes, this update focuses on fixing four fairly significant bugs, so let's take a look at all the issues that have been patched in ACNH.
The following bugs occurred in the version. 1.11.0 have been fixed:
Fixed a bug that the order was not correct when rearranging in "Obtained order" in the "DIY recipe" app.

Fixed a bug where the color variations of certain items were not displayed in the catalog at the shooting studio of "Panny Island".

Fixed a bug that the closing BGM of "Tanuki Shoten" did not flow.

Fixed a bug where clouds did not appear in some seasons.
1. DIY Recipes
The first issue Nintendo's latest patch addresses is to the order of the DIY recipes in the Nook Phone App. As a version 1.11, these recipes were displayed in the wrong order when sorted by when they were obtained. As you'd expect, this issue has now been resolved and after updating will be ordered and sorted correctly.
2. Harv's Island
The biggest issue especially for designers or anyone who enjoys creating photo shoots at photopia was the colour variation issue at Halves island. Some Animal Crossing items that can be obtained in a variety of base colours that can't be customized were being rendered or displayed incorrectly when placed at the cabin, this seemed to affect quite a lot of players. But fortunately, this has now been fixed and only the item variations you own will be displayed.
3. Nooks Cranny
The latest content update which was version 1.11 distributed at the end of July also introduced an audio issue inside of Nook's Cranny. This issue appears to be surrounding the flow of music and the closing background music that plays before the store closes for the evening. Many players discovered that it simply wasn't playing on their islands. This patch addresses this issue and has been resolved.
4. Clouds
Another bug that was introduced in the earlier update includes certain clouds not appearing during some in-game seasons on the New Horizons island. Although this is probably the least serious out of all the issues, it's not how the game was intended and has been fixed meaning once updated, the proper clouds can be encountered.
So those four bugs or glitches were the main reason for ACNH 1.11.1 update. It's absolutely awesome to see Nintendo jump on this straight away naturally as with any update this does mean you'll need to update to the latest version, not only to fix these issues but also to play multiplayer and things like that. It should update automatically and you'll be able to tell by checking the version number. But if for some reason it hasn't been updated, you can check manually for an update by pressing the plus button over the New Horizons icon on the home screen or force it by setting your clock to the real-time, shutting down your console by holding the power button until the power option appears and rebooting. So what do you think about these fixes? Have you updated already and do you think this was a result of Nintendo tinkering with new features behind the scenes?