Best ACNH Resident Service Design Ideas – 8 Ways To Decorate Your Resident Services Area
9/22/2021 2:45:13 PM
Today we are going to be bringing you some Animal Crossing New Horizons resident services inspiration. So if you are stuck or don't really know what to do in and around your resident services well, then this guide is definitely for you. We present 8 different islands to show you the different ways that you can terraform and waterscape around your residence services.
Top 8 Best ACNH Resident Service Design Ideas & Codes
1. Rustyville - DA-8962-2391-5150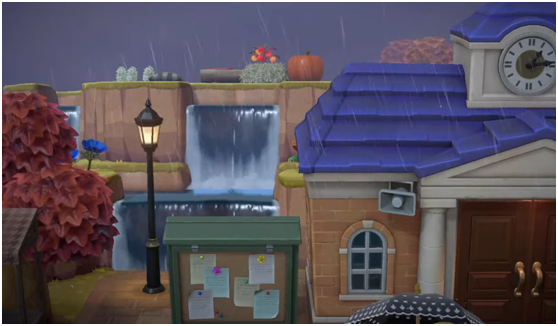 There is nothing rusty about this island. Take a look at this gorgeous terraforming and waterscaping on rustyville.
2. Kirakira - DA-3940-8711-5601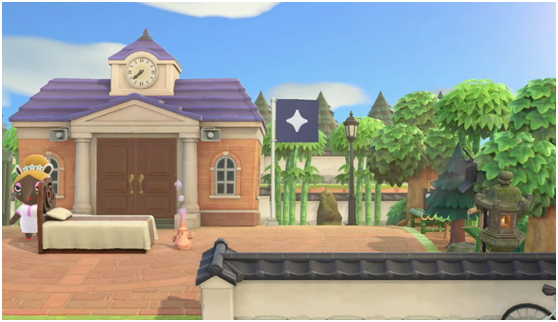 This is a little zen town and take a look at what the island creator has done with the resident services, they fenced it in with the imperial fencing added some trees and then right beside they've put a cliff. So you can get right upstairs, not upstairs but like to the top, but it is just so perfectly done and at right behind resident services, it is just so calm, so peaceful and so stunning.
3. Wild Banks DA-0201-7351-2453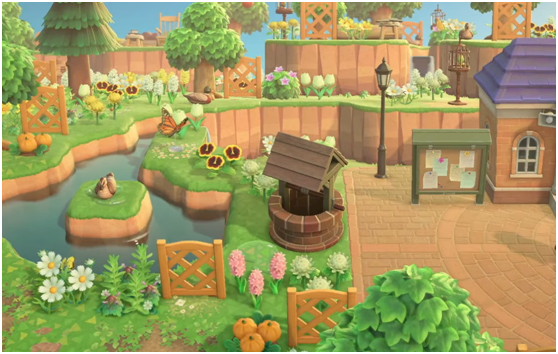 The third resident services area is from the island of wild banks, this island is so gorgeous and just take a look at the terraforming and the waterscaping behind resident services and beside it, imagine the flyover when you're flying into wild banks, how gorgeous is this.
4. Bumi - DA-3284-9847-4502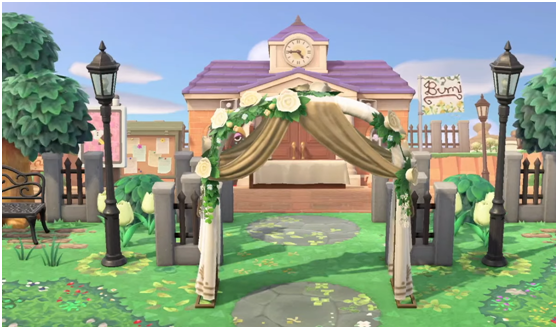 There is a tiered neighborhood right behind the resident services on this island. This is pure genius because not only do you fill up the space behind your residence services but you can knock off like two, four or even six of your villager houses depending on how you tier it. And then you have a little bit left work with for the rest of your eyelid, but take a look at this gorgeous courtyard.
5. Matahari - DA-2399-2897-8215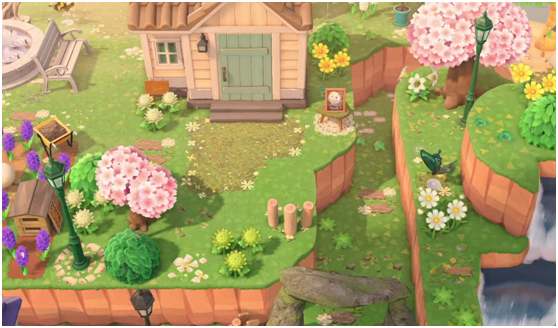 The next island's resident services is from the island of Matahari. Take a look at this gorgeous terraforming and waterscaping right here on the right hand side of resident services and then there's this cute little lavender farm and apiary right behind the building.
6. Doll - DA-7460-4668-7609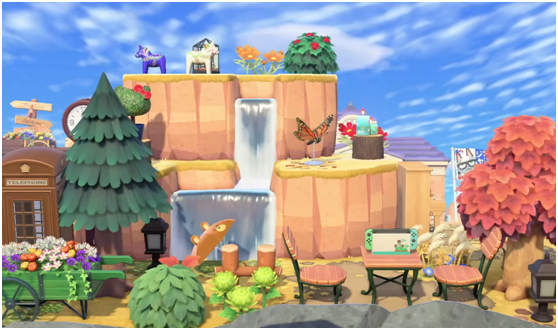 The entrance is super close to the residence services. You just head left and it's like right in front of the little cliff, that's the amount of space that carol has to work with on her island, but she's done such a good job with disguising how close it is, because take a look at the terraforming and the waterscaping in and around it is just gorgeous.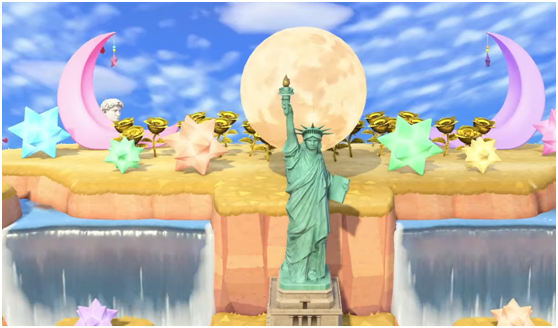 7. Laputa - DA-2960-2766-2595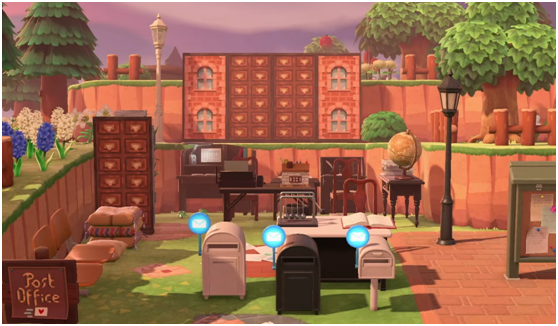 This is like a forest core island, so there's a whole bunch of trees around and a little post office to the left hand side of her residence services. So this is like the main courtyard area, it's nice and open and then here's the little post office and this is in behind the actual building, it is just gorgeous.
8. MoonValley - DA-6667-7547-7393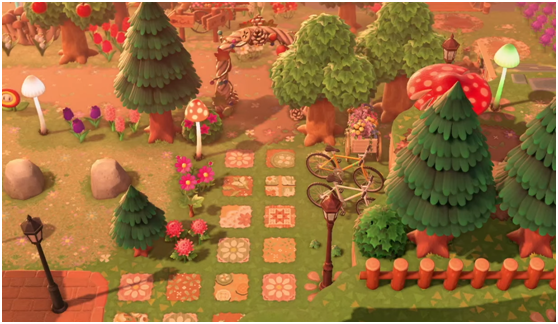 The island creator left the island flat, so no terraforming, no waterscaping, and the pathing is just gorgeous and then there's a gorgeous courtyard as well right in front and it just goes to show that you don't have to do waterscaping or terraforming to make this look beautiful, and not only that the creator put her rock garden right behind the building, this is perfect.