ACNH New Villagers Coming In November Update – Which Amiibo Cards Will Be Included In The Series 5
10/6/2021 5:07:40 PM
Nintendo dropped some surprising news regarding New Horizons in their September direct and after months of waiting revealed. Both Brewster and the roost cafe will return to New Horizons. The announcement did mention even more content will be announced in the coming weeks when a dedicated Animal Crossing direct will be released sometime in October. Now Nintendo published another announcement shortly after the direct revealing, a brand new series of amiibo cards would also be releasing in the near future. Here's everything you need to know about ACNH November update amiibo cards.
ACNH New Villagers Coming In November Update – ACNH Amiibo Cards
Currently, there are four series of Animal Crossing amiibo cards, each including 100 cards, two smaller sets including 50 RV cards and the six Sanrio cards and even some promotional cards with variant artwork. This recently announced set has been confirmed as series 5, so following on from the previous 4 series which suggests the content will likely include 100 cards. This is in line with some very clever dating mining from last year that uncovered over 100 amiibo ids that at the time were rumored to be for Animal Crossing. Other than this, they'll probably be revealed in the direct and released sometime in November alongside the Brewster update which leaves one big question who will feature on these cards.
Which Villagers Will Be Included In The Series 5?
The obvious would be the 14 new characters who debuted in Animal Crossing including the 8 villagers and 6 special characters who obviously don't have their own amiibo cards yet.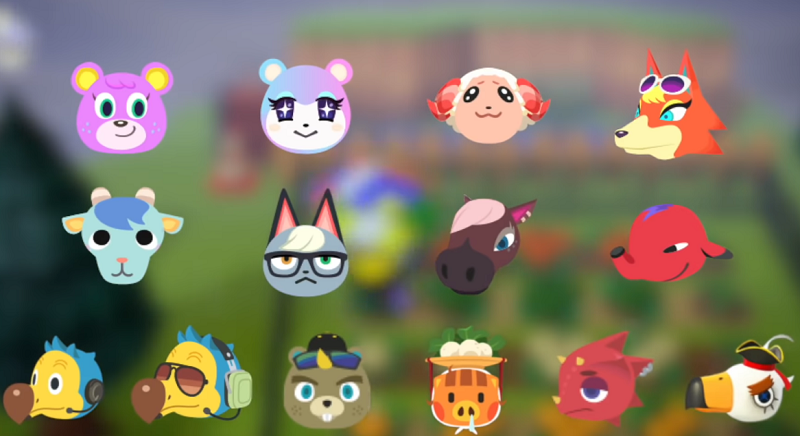 This is a given. Furthermore, we'll likely see some variant cards from previous sets such as Isabelle, Tom Nook and Timmy and Tommy likely supporting their vacation outfits seeing variants like this isn't uncommon and actually Isabel already has 5 amiibo cards from the previous series, so it would make sense to see her return for series 5. Then we have some crossover characters who like these Sanrio cards have existing amiibo, but from other franchises, it's possible these could finally get their own Animal Crossing cards and make a return to New Horizons. With all this in mind, that still only servicess for less than 30 cards. So potentially there's 70 spaces left to fill.
Now a popular theory circulating at the moment seems to be that series 5 will include many if not all of the original RV cards reprinted in the same format as the main series and essentially losing their rvs and given the series is yet to see a reprint. Unlike the first four series, it carries some weight plus these villages already appear in New Horizons. So it makes sense to make their amiibo available. Should this hold true that's another 50 added to the original leaving somewhere in the region of 20 to 30 spaces to fill a collection of 100 cards. The latest rumor suggests that these spaces could services for either brand new villages like we saw at the launch of New Horizons or the much more likely option returning characters from past installments of the game.
Could Old Villagers Return As Part Of The Update?
Today there are over 80 villages including 10 crossover characters and over 10 special characters that don't have amiibo who featured in past games, but haven't returned to New Horizons, so many reports are suggesting many of these villages could be added to New Horizons alongside Brewster and the roost and see their own amiibo cards as part of series 5.
Now given there are still so many villages that could return, it's even possible the RV cards wouldn't be included in favor of more returning villages. That depends on whether or not variant cards reuse ids or use new unique ones either way it's looking highly likely at least some villagers who never made it past. The first generation of Animal Crossing and probably some crossovers may finally return to the franchise.
This next update is going to be pretty big, new characters, new café, new mechanics and new amiibo and just in time for the holidays. So seeing new villagers will definitely help Nintendo promote this game even more after all they're publishing an entire direct to cover this content so it's pretty exciting. Anyway there is over 500 characters in Animal Crossing including special characters and nearly 100 of them that don't have amiibo. So this rumor certainly carries some weight plus even after the Sanrio villages joined New Horizons, Animal Crossing New Leaf welcomed amiibo on 3ds still has more villagers. So bringing some old characters back makes sense.