ACNH Remodel Your Villager Homes - New Mechanic Coming In Happy Home Paradise DLC & Update 2.0
10/23/2021 4:04:45 PM
It's been a week since the Animal Crossing New Horizons Direct and still there's a ton of content to digest. Today we're talking about one of the most underrated features that will release as part of the 2.0 update. We discuss remodeling villager homes & resident homes and what techniques are associated with this kind of customization.
Remodel Your Villager Homes In ACNH 2.0 Update & Happy Home Paradise DLC
The Direct itself revealed a bunch of features like the roost as well as the halves island shops and an entire expansion pass which we didn't see coming. One of the many features released as part of the paid DLC is designing a villagers vacation home, but the good news is this mechanic can actually be unlocked on your main island too, so you can remodel your own island's residence homes which is just super cool. Learn how to unlock the mechanic, what's included for remodeling a villager's home, what features are available for designing a vacation home in Animal Crossing New Horizons.

Features Available For Designing A Vacation Home & How To Design A Vacation Home
It seems Happy Home Paradise introduces a whole bunch of features including the new ceiling décor, that now allows us to hang items from these ceilings such as lighting. We have new building blocks essentially too, that can completely change the layout of a room such as walls and pillars which can all be decorated. We also have two types of counter that despite the lack of tables. Furthermore, the 2.0 update and Happy Home Paradise DLC also introduce a variety of room sizes that allows us as designers to create the perfect floor plan by adjusting the length and width of a room. Now the new customization options don't stop there as there's also a bunch of features that allows us to fine-tune the atmosphere of a room we're working on by changing the lighting and ambiance or adjusting the background music with soundscapes and even by polishing furniture to give it a little extra character which is a super nice detail.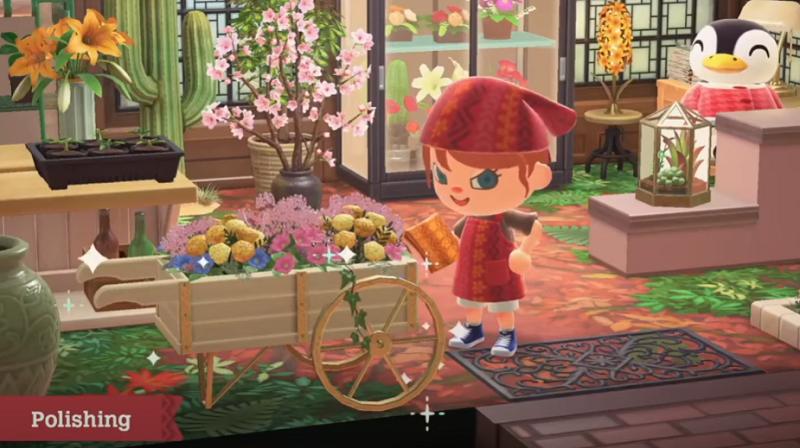 2. Another notable customization technique that can be learned is the ability to adjust the exterior of a home to a design of your choice. Anyway, in order to use any of these features, you first need to begin designing vacation homes in Happy Home Paradise, and basically the more you design, the more of these abilities and techniques you unlock. You'll always have houses to work on as villagers will always appear on the beach looking for a nice vacation or you can scan amiibo 2 if you collect them.
How To Remodel Your Villager Homes In ACNH & Villager House Remodel
Now progressing through Happy Home Paradise as part of the paradise planning team with Lottie, Wardle and Nico is the first step to unlocking the ability to remodel your own village's homes on your main ACNH island. We don't know exactly how many vacation homes you need to design yet, but at some point, Tom Nook will then allow you to remodel a residence home just like you would in Happy Home Paradise but on your own island.
So the first thing to take away from this is that you will need to buy the DLC if you want to redesign villager homes. Anyway, the Direct only gave us a tiny sneak peek at what it means to actually be able to redesign a villager home, but it does provide a tiny but important detail and some vacation home design features will be unavailable including room-size adjustments. So Nintendo has been transparent here by confirming some of the abilities, and techniques we can learn will be unavailable on our main islands and cannot be used in regards to remodeling villager homes.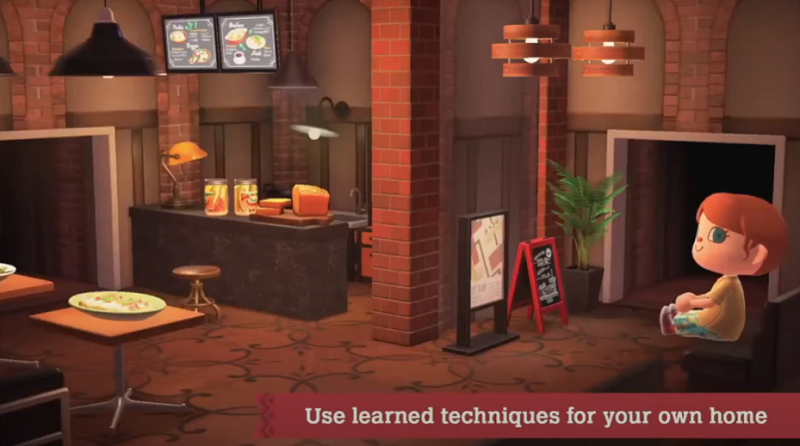 Now from the techniques, we know about such as the walls, counters, soundscapes and things like that will all be available. However, features such as adjusting the room size won't be. So with this in mind, we do have to anticipate some of the techniques we learn may not be available for villager homes. This will likely extend to adjusting the exterior purely because, in the Direct, it shows some of the available homes are larger than others. However, we all expect to be able to change doors and roof colors and the brick or render finishes.
Anyway, we now only have a couple of weeks to wait but the good news is we can finally redecorate or remodel our villager homes at long last and make sure our villagers don't place their tv's face in the wall. What do you think about remodeling villager homes in ACNH and who will be the first villager to get an upgrade?