Best ACNH Farm Design Ideas In Winter - Top 10 Ideas For Farms Using The New Crops
11/12/2021 3:54:20 PM
Are you ready for this cold winter? Looking for inspiration to decorate your island in winter? Today we are going to be looking at many different Animal Crossing New Horizons island farm ideas using the new crops in the 2.0 update with presenting each .farm design code.
Animal Crossing New Horizons Top 10 Ideas For Farms Using The New Crops
1. Best Farm Design - DA-6690-5930-4732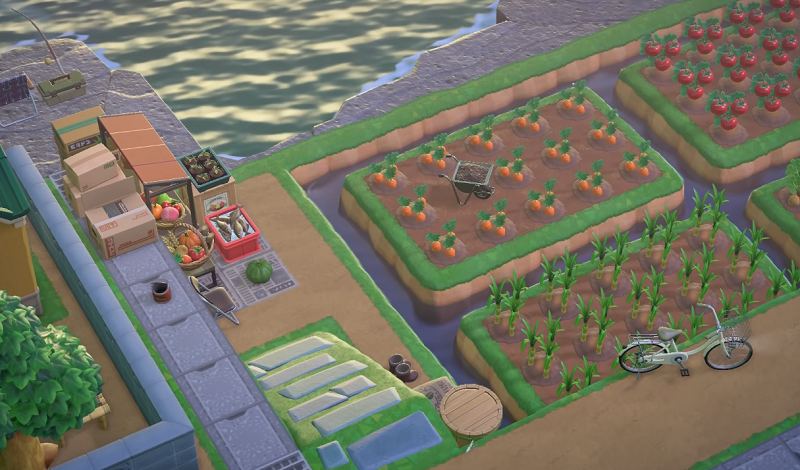 Here are some irrigation going on with the water between the different crop fields and I like how they're segmented. We have the sugar cane on one little block, we have potatoes, tomatoes, carrots and there's also furniture featured here like the little barrels in the corner, the stall with the fruit and the veggies, the fish, it feels very realistic, a fishing town with little crops on the very edge. It's very aesthetic. We can see that grocery bag, I like how it's sunken at the very back, this isn't a common format you see on islands.
2. ACNH Farm Ideas For Winter - DA-7308-9745-6612
Another unique farm idea is to incorporate your farms with the beaches. We've seen this with a lot of strawberry farms before we had real crops. People would put their strawberry farms on the beach because they would just run through the flowers, and so since they wouldn't grow on the beach, that was convenient.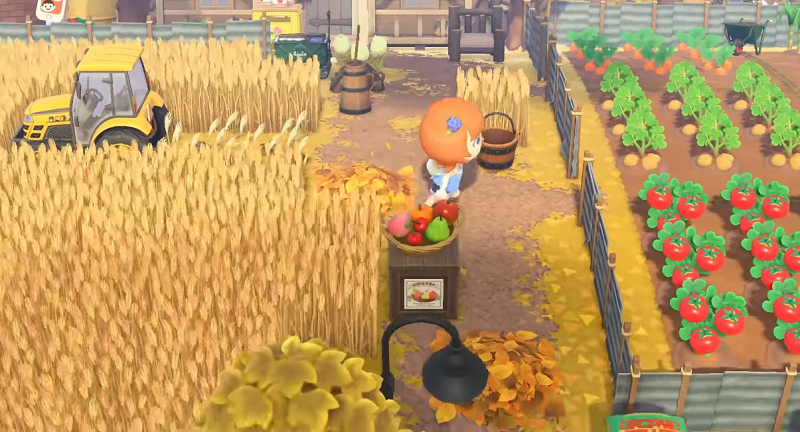 The wheat looks here are good on the beach, the windmill feels like it definitely fits right here on the edge of the island. And these new cardboard boxes are so precious. This creator specifically integrated the farm onto the land just to the right as well. There is also an enormous wheat field, if you are wondering the wheat field is an item, it is not from the wheat crop, so if you want a field like that, it is an item sold in Happy Home Paradise, it might also be in your Nook's Cranny though cannot confirm. All of these crops are so gorgeous.
3. Farm Design Code - DA-9095-0340-0653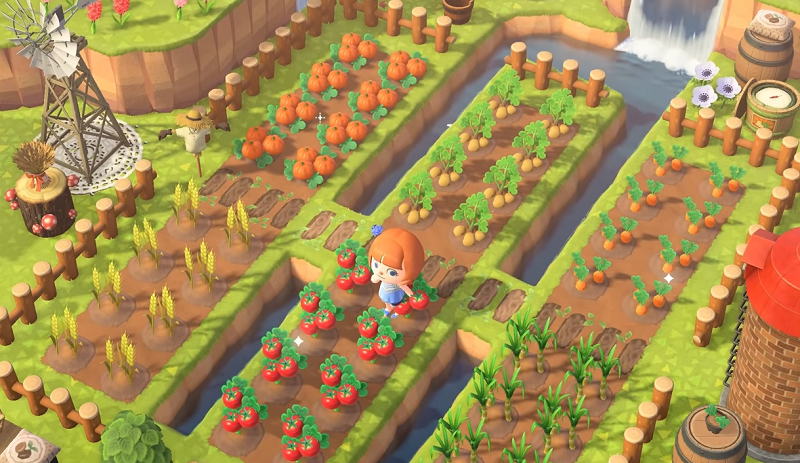 We have a little pumpkin patch as well as the new crops, and the irrigation with the water going through the crop ways and separating them. This is just gorgeous, the path in the middle makes it feel like a very cleanly set up farm. Everything from the barrels to the silo.
4. Ideas For Farm Using Crops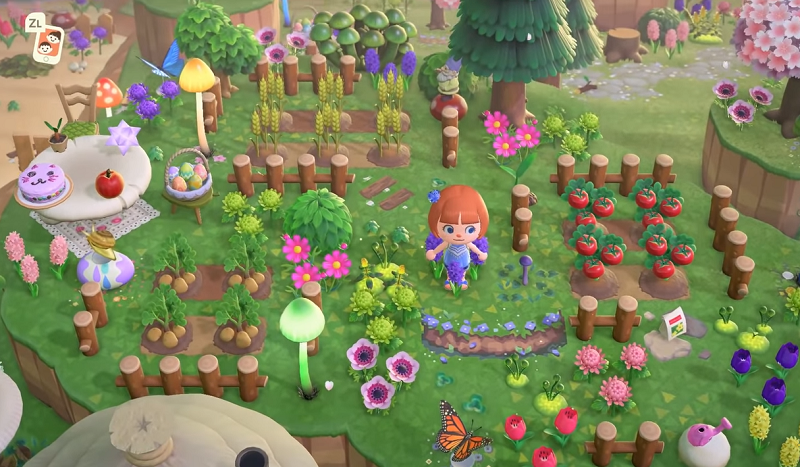 This island is very core, it's so colorful and it has lots of pinks and purples which you wouldn't at first think perhaps would be the best kind of island to put a farm on. But this creator did an absolutely brilliant job, look at these little carrots and sugar cane and this is a two-tiered farm, so you go up the incline. And there are more little sections where we are growing crops because fairies need to eat too and if you have very core, you should definitely try out a farm even includes some gyroids, they do have to be watered. This is so cool, how it's still so vibrant and colorful and it looks like the crops really fit here.
5. Unique Farm Design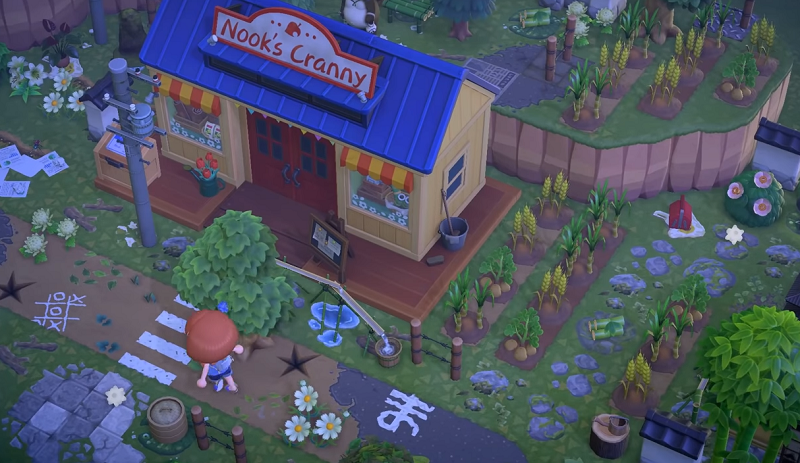 If you have a theme that doesn't allow for farms, look at how this creator has integrated the crops into their shopping district build. It's like a city kind of vibe, but look at how well the crops fit in, they're using wheat and sugarcane which was really smart. It's not like a vivid color, they really fit in here in this natural like overgrown city aesthetic, but it's absolutely beautiful and they did such a good job. Having them surround Nook's Cranny in a very casual way, it feels so authentic to this island.
6. ACNH Farm Design Tips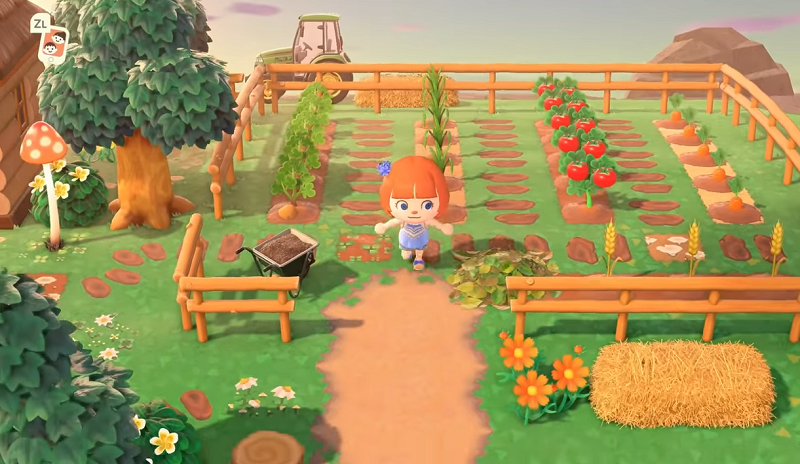 It's more of a simple farm, the crops, the custom designs, these little wooden planks and the clovers are so precious. We've also got the wheelbarrow the mush lamp, it's all just gorgeous. The little one wheat crops that have grown are so adorable. In the back, we have a john deere tractor.
7. Farm Decorating Ideas For ACNH Island - DA-0490-7739-8121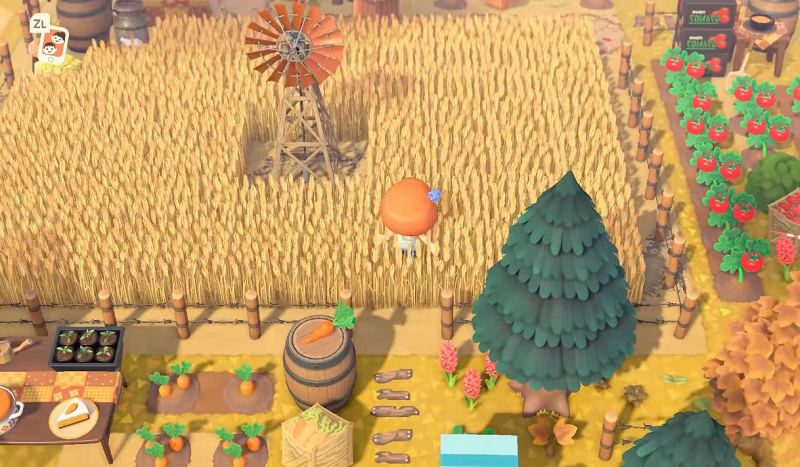 This is an amazing farmhouse with a wheat field in front of it. This new bathtub is so cute, the corrugated iron fence is so beautiful here and we have a very structured farm set up. There's wheat field on one side and then crops that are very carefully arranged on the other side. Storm fronts the storefronts here, it's just lovely, this island used a lot of the new items in a really creative way. We have soil bags, also a curved street light.
8. Best Farm Design In ACNH - DA-9694-0690-9301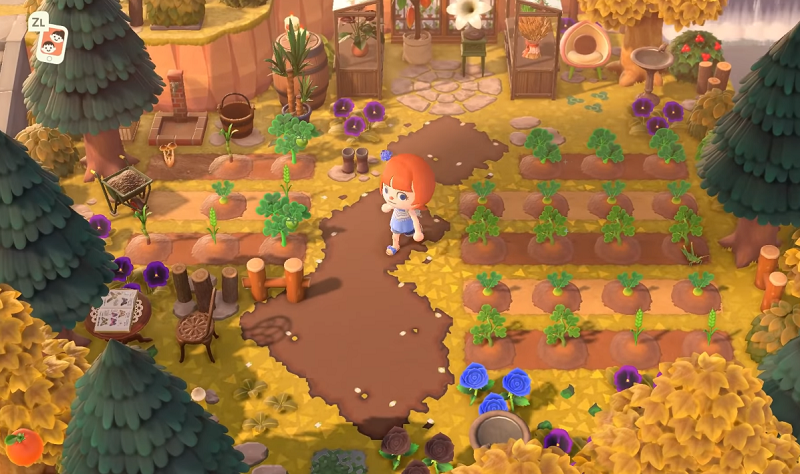 This is another farm setup that is unique and beautiful. We've got like a greenhouse plant shop, that's a very popular build. Before the 2.0 update, so many of us had those because the plants in the game are so beautiful, but here they have adjusted that to include the new crops. So not a straight-up farm but it looks like it fits so well. The scenery is beautiful with the terraforming, the bridge over the waterfall and you can just adapt areas that already exist on your island.
9. ACNH Farm Island Design - DA-8271-7894-5750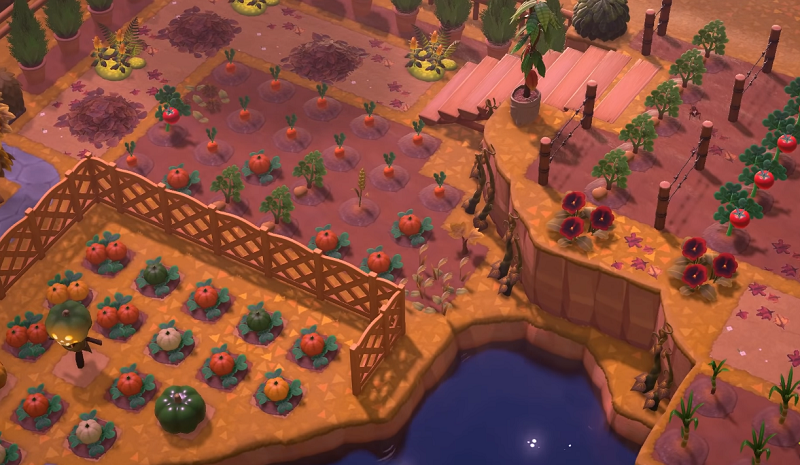 The custom design path that's used here to break up the little farm plots. This angled camera allows us to get these spectacular views of these builds. That is a place near the campsite like that just fits having a little farm by the campsite.
10. Fantastic Farm Ideas For Your Island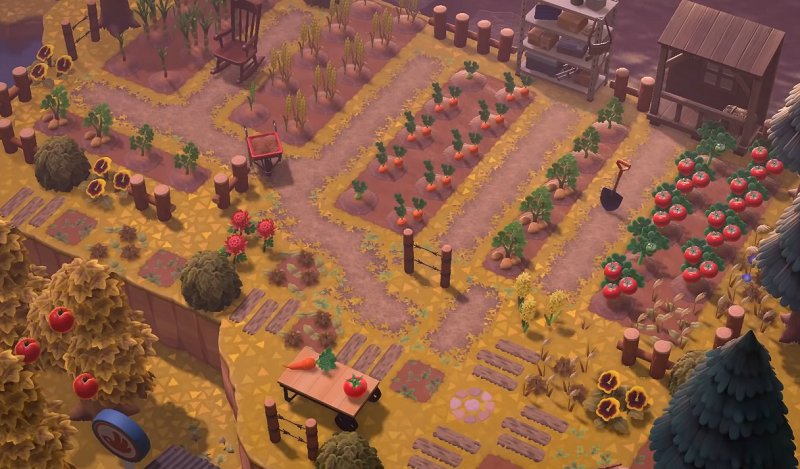 It's like displaying all of the traits that we've noted so far, it's got little sections for the different crops, it's got a lot of detail custom design, it even features pumpkins, it has its hero forming involved. It feels like such a professional farm. This farm is so cute, so beautiful.