ACNH Group Stretching Items (Variations) - How To Do Group Stretching & Earn Rewards
12/2/2021 2:31:33 PM
As you know version 2.0 of Animal Crossing New Horizons was released back in November saw a whole bunch of new content as well as an entire expansion pack. Some of this content was brand new whilst other features returned from previous games and were refreshed specifically for Animal Crossing New Horizons. One of these features was the Group Stretching activity that is essentially a reimagined workout that was originally featured in the GameCube version of Animal Crossing and inspired by the popular workout routines in Japan.
Now we'll go over a little history shortly but there are a few things you should know about the group stretching activity and Animal Crossing New Horizons including a bunch of exclusive rewards you can unlock simply by participating.
ACNH Group Stretching Items & Variations
Anyway, however you prefer to participate in the group stretching, there is a handful of exclusive workout rewards that can be earned by taking part:
Nook Inc. leotard (3 Days)

Nook Inc. yoga mat (10 Days)

Dumbbell: Can be customized into Black, White, Red, Yellow, Gold, Silver (20 Days)

Protein shake: Can be customized into Red, Blue, Green, Pink (30 Days)

Seven Group Stretching Reactions: Posture, Warm-Up, Arm Circles, Side Bends, Body Twists, Wide Arms Stretch. Upper Body Circles, Jump (50 Days)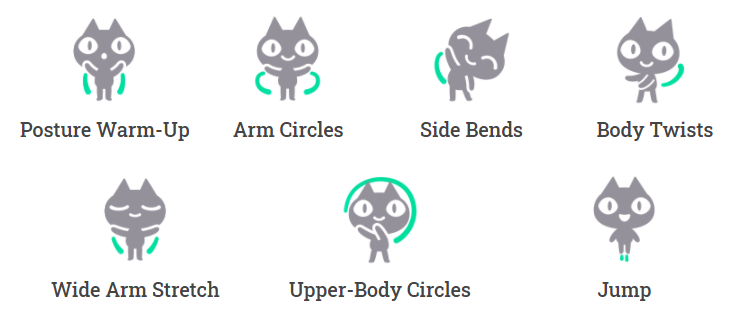 How To Earn Group Stretching Rewards?
1. Once you have participated in a certain number of separate days, you can receive the corresponding rewards in your mailbox.
2. These days don't have to be consecutive, so it doesn't matter if you play regularly or not, and it's also worth keeping an eye on your Daily Nook Mars Rewards as you can even earn miles for taking part too.
How To Do Group Stretching in Animal Crossing New Horizons?
Anyway, you may have spotted the old-style stereo that can now be found outside the Resident Services which is a huge nod to the original Animal Crossing. If you interact with the stereo, you can trigger a group stretching workout with several islanders and special characters, essentially everyone comes together to do various stretches and get in their daily exercises.
There are two ways to perform the exercises, unlike the GameCube title:
1. To follow the movements indicated by the radio and the icon in the lower part of the screen with the analog sticks of our joycons
2. To remove the joycons from our Nintendo Switch and perform the movements ourselves together with the villager via the movement commands.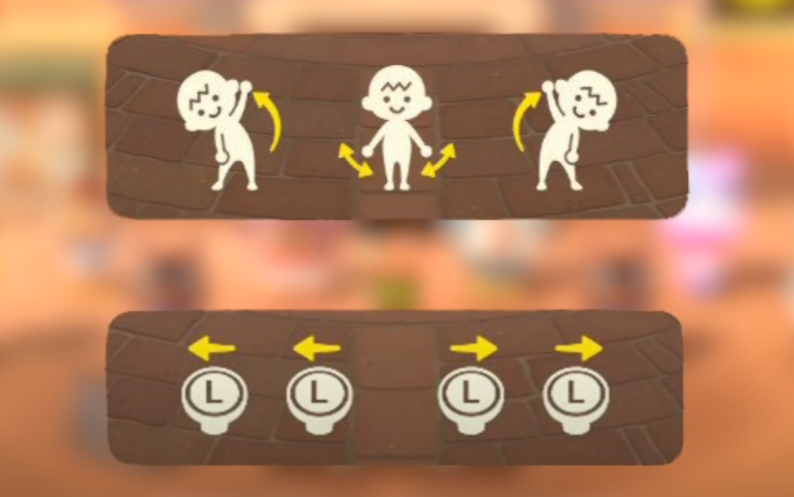 It's worth taking part simply to unlock these items and reactions but don't worry too much about getting everything correct, it's more about having fun than being the best, especially if you invite best friends over to participate with you. Also, don't worry about others triggering the activity though only the island representative playing at the time can activate it.
Group Stretching - Morning Aerobics In Previous Animal Crossing Series
Anyway moving on for those interested in the group stretching is of course a reimagined version of the morning aerobics that debuted in the GameCube version that sees villagers come together at the time plaza or the wishing well to take part in an exercise routine led by Copper himself. The morning aerobics was nearly impossible to do correctly, but likely group stretching is more about taking part and eventually unlocking a prize after completing a stamp card after so many days, Tortimer would reward the player with the aerobics radio, so the workout could be done back at the player's home any time they lied. Anyway morning aerobics in the gamecube version was only available each morning before 7 am during the summer and only occurred if it wasn't raining, whereas the group stretching in New Horizons is available any time of the year rain or shine which is pretty neat.