Best ACNH 2.0 Design Ideas - Animal Crossing New Horizons 2.0 Island Ideas
12/11/2021 2:28:57 PM
The 2.0 Free Update of Animal Crossing New Horizons brings a large number of new items, furniture, decorations, and more customization options for players. What to do with so many ACNH 2.0 items? You can just focus on some small areas or one series of items first. Let's take a look at some of the best ACNH 2.0 design ideas you can add to your own island.
Best ACNH 2.0 Design Ideas - Animal Crossing New Horizons 2.0 Island Ideas
If you are looking for the best ACNH 2.0 island designs, here are some great ideas from EJ Plays. Just pick up some important items added in the 2.0 update and you can complete these 2.0 builds fast. If you want to visit others' 2.0 islands, cheap ACNH NMT for sale at our site.
Marina Dock
The first idea is to create a Marina Dock near the sea area. Put down some boats to make the actual marina, make sure they face towards the water, push out into the ocean, also put down a cute little lighthouse and a couple of fish, a few of these new stacked fish containers and fish-drying racks are going to create a really good fish market area. Put all these tall items in the back and put short items in the front to make it nice and layered and then a very simple boat maintenance area with just a few items and the only new ACNH item is a Box-shaped seat. These boats just fill up the area so easily and you really just don't have to add too much fluff to it.
ACNH Marina Dock by @flowerypainting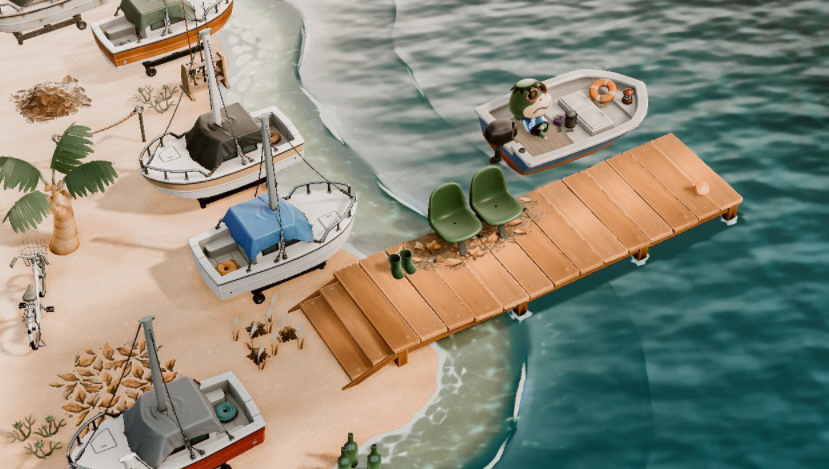 Clock Tower
The clock tower is an ACNH 2.0 build, needs to do a little bit of terraforming, you are going to make an 8x8 square for the base of this tower and put a 6x6 square on top of that, that is gonna form the basis for our clock tower then make sure you collect your Nook Miles. Then use these ACNH 2.0 castle gates and walls to actually create the structure of the clock tower, and put a bamboo shelf to actually be the clock face, ensure it can be seen, put a gear apparatus on either side of the bamboo shelf just to really complete the whole clock. Put instead a castle tower behind the bamboo shelf to be the kind of back and that with some castle walls is basically going to wrap up this build very quick.
ACNH Clock Tower by EJ Plays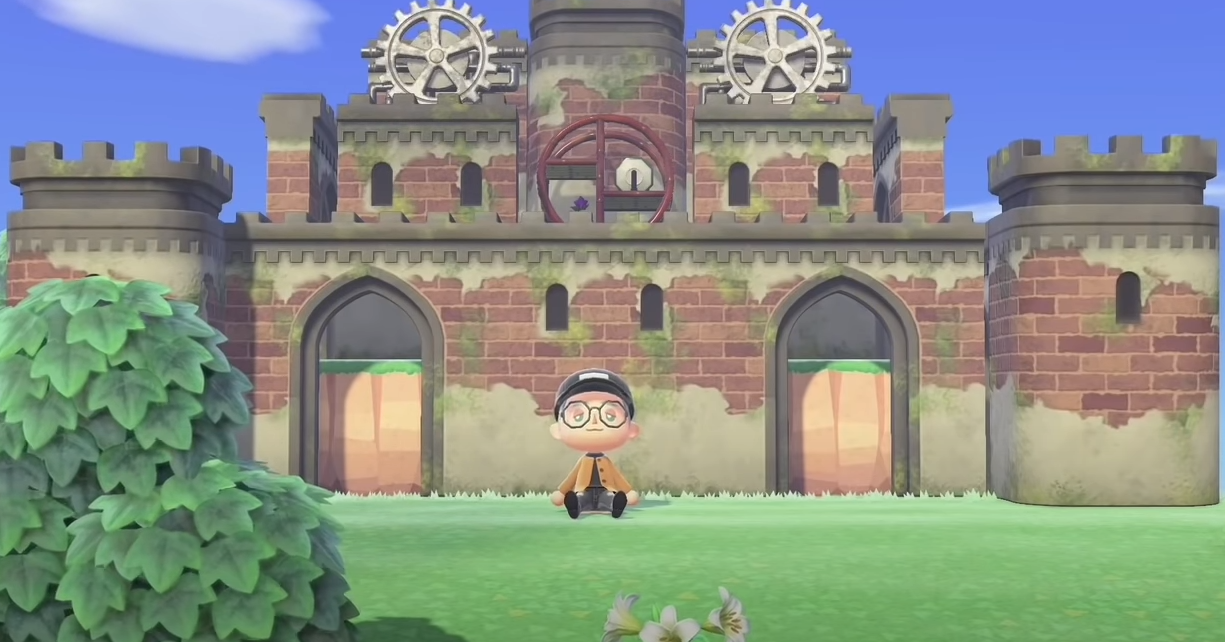 Gyroid Farm
Gyroid items are finally coming back to Animal Crossing with a group of new variations, players can farm the gyroid fragment to get gyroids and put them at your home. You can also use these items to create an outdoor design. Start by alternating columns of light dirt and dark dirt to get like kind of the rows of dirt look that is farm reminiscent, Silo with the back for some verticality, along with a tree and use Log fence around the edge, leaving a gap in the front to put a stall up there. Then on the back, use some retro transit stops to push together to be a shed with a hand cart to create the illusion, you want to make a little market spot at the front of this farm. Layout some gyroids on the counter table, make it a market that can buy your gyroid, put a tree down as a misguided attempt to add some verticality as well as a light arch hanging light thing. Put down a water pump and a watering can because to water the gyroids, finally, bury a bunch of gyroids around at kind of random places making it look very natural and living. Dig a hole and put a gyro fragment and a shovel next to it.
ACNH Gyroid Farm by EJ Plays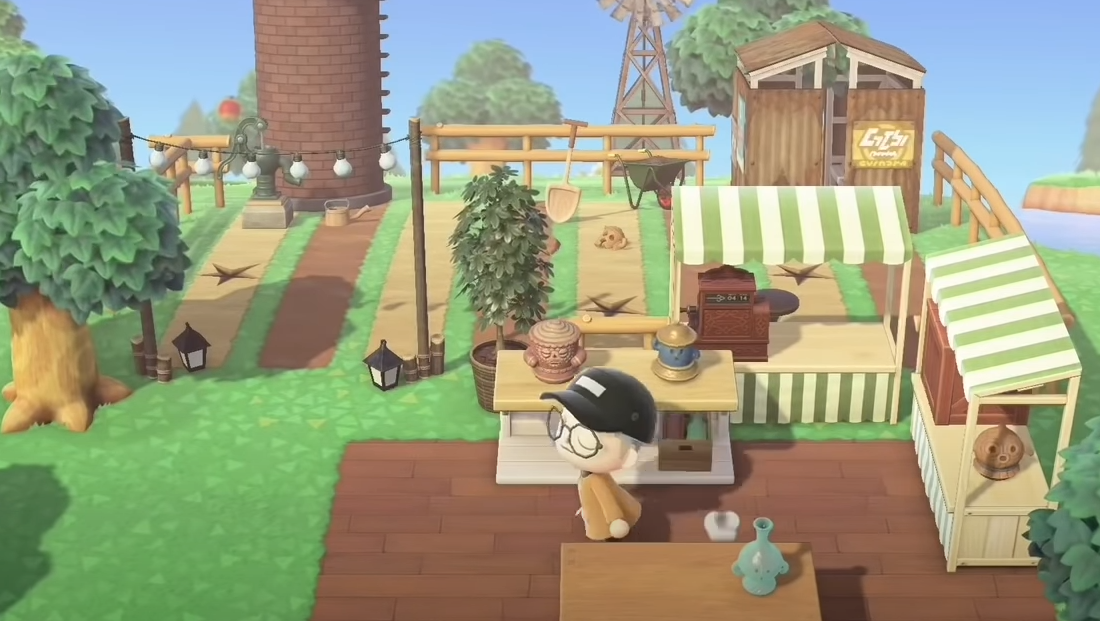 Treehouse
The final one is a treehouse, starting by building a raised section of cliffs with two levels. Make sure to leave some squared-off pieces for some greenery and lushness, about a three square wide stretch at the very front. Throw up some vine ladders against the cliff, then go the top level, put some wood patterns all around and put a mossy Azumaya gazebo, which is also a 2.0 update item. Then you can add plain party-lights arches at both sides of the cliff, putting some lush vines and different plants and things on the side just so that we can make it look lush and tree toppy.
ACNH Treehouse by EJ Plays