ACNH Crossover Updates 2022 - Are Zelda Villagers and Items Coming to New Horizons
2/16/2022 4:24:10 PM
Animal Crossing New Horizons is running regularly after the major update last year, even though no significant updates, we still expect some additions to the game. One of the ACNH update forms is the crossover, which brings returning villagers and new series furniture items. What updates to expect in 2022? Some ACNH crossovers may give you some new things.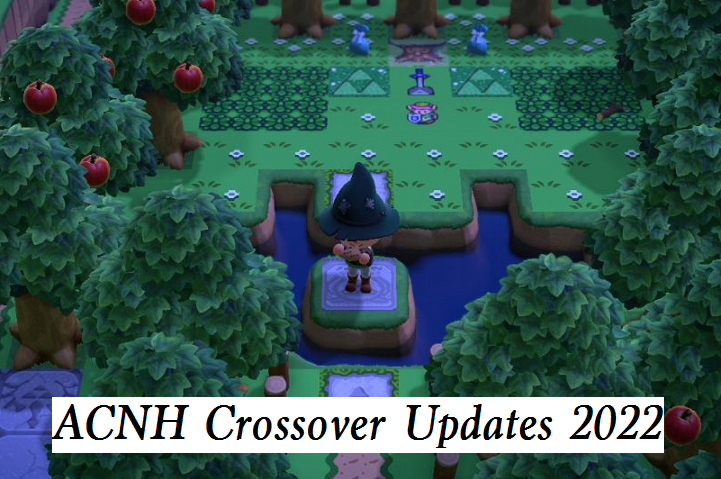 ACNH Crossover Updates 2022 - Zelda, Splatoon & Monster Hunter Villagers and Items Coming to New Horizons
Through the ACNH crossover updates, there are a bunch of villagers and items were added in Animal Crossing New Horizons, including the Sanrio items, villagers, and Super Mario set. A Nintendo spokesperson said that the Happy Home Paradise is the first and last paid DLC for New Horizons, which means no more expansion passes, and the 2.0 update is the last major free update, what it does leave us with is that if any future updates coming in 2022, it is possible crossover update, along with returning villagers and items, as well as ACNH DIY recipes for crafting these items. So what crossovers we are probably to see in ACNH 2022 update? Mayor Mori introduced three possible collaborations that are likely to come in New Horizons. We also list the crossover villagers and items available in previous Animal Crossing games.
1. The Legend of Zelda
The first possible crossover for ACNH is The Legend of Zelda, there are numerous leaks and rumors about what players are going to get about The Legend of Zelda Breath of the Wild, The Legend of Zelda: Oracle of Seasons, and Oracle of Ages, making it to Switch and this will all correspond with further 35th anniversary celebrations. Most likely during the release of these games, we are probably to see some Zelda villagers or Zelda items return to New Horizons in a crossover update or event to promote the franchise to Animal Crossing players. This is something Nintendo regularly does across all their IPs. Another reason is that Zelda villagers and themed items already exist in the Animal Crossing series, such as Master Sword in New Leaf, Wild World, and City Folk. It makes sense if some of these villagers that were inspired by Zelda characters and Animal Crossing items in the Zelda set are back into the game. Some players have created The Legend of Zelda theme islands, if there are newly introduced Zelda items into ACNH, more amazing island ideas will come out.
Animal Crossing Zelda villagers: Wolf Link, Medli, Epona, Ganon
Animal Crossing Zelda items: Master Sword, Bomb, Cucco Ornament, Fairy Bottle, Gossip Stone, Heart Container, etc.
2. Splatoon
Splatoon is a third-person shooter game developed and published by Nintendo, Splatoon 3 is expected to release sometime in 2022 and Splatoon 2 still receives small updates. Once Splatoon 3 launches, we are probably getting some Splatoon inspired villagers and Splatoon theme items returning to the franchise in a crossover update. Animal Crossing New Horizons and Splatoon share a large target audience, it's likely that Nintendo would take the opportunity to promote these games at the same time.
Animal Crossing Splatoon villagers: Inkwell, Viché, Cece
Animal Crossing Splatoon items: Splatoon Spawn Point, Splatoon Tower, Splattershot, Squid Bumper, etc.
3. Monster Hunter
The next one Monster Hunter is a franchise centered around a series of fantasy-themed action role-playing video games. Monster Hunter has an exciting year ahead because of an expansion pass, and for the latest, Monster Hunter Rise is rumored to release in 2022, although not a Nintendo IP like Zelda and Splatoon, Monster Hunter has seen an Animal Crossing crossover in the past with Felyne the lazy cat who has actually appeared in two Animal Crossing games. When Felyne was introduced to Animal Crossing, he brought with him a bunch of cool Monster Hunter-themed items. So it seems Nintendo may use this as an opportunity to help promote future expansions.
Animal Crossing Monster Hunter villagers: Felyne
Animal Crossing Monster Hunter items: Barbecue Spit, Felyne Guardian, Felyne Outfit, Hunter's Cart, Hunter's Hive, etc.