ACNH Minigame DLC Update: Cooking Feature With Foods Added, More Games To Play With Online Friends
4/1/2022 9:22:39 AM
There is proof that we will get new DLC for Animal Crossing New Horizons. In the Animal Crossing direct that happened last year, Nintendo said that this is the last major free content update and then a few seconds later they announced the release of happy home paradise DLC for New Horizons. So if they release one DLC, they will release another and that DLC will be focused on mini-games, something sorry lacking from ACNH that was a big feature and super popular in Animal Crossing New Leaf, a game that's just about 10 years old. In this guide, we cover everything about the ACNH minigame DLC update shared by ceomg.
ACNH Minigame DLC Update Guide - Play More Games With Online Friends
In Animal Crossing New Leaf, you were able to unlock Kapp'n as well, he would appear at the dock on your beach in his boat and when he took a ride with him, he would take you to tortimer's island. Tortemer's island was run exclusively by the captain and his family. This island had a few functions including searching for rare beetles, especially at night. Shout out if that's what you did also to grind bells. On this island inside the hut there was also a sort of special store where you could buy exclusive furniture including the cabana and the mermaid set, these items will rotate on a daily basis, so you never knew what you were gonna get. But in order to buy any of these rare items, you had to pay with medals bells were not accepted on this island just how unhappy home paradise they only accept pokey no bells. Now the only way to earn these medals was to play mini-games, the selection of games rotated every day as well, some of these mini-games include catching bugs, catching fireflies, playing a match game by digging up fossils and items buried in the ground. A beloved mini-game where you would run around and hit the corner car with a bomb camera.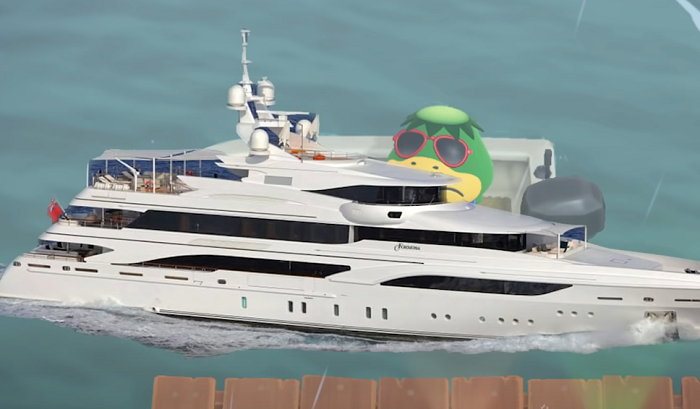 What was special about these mini-games is that if you had visitors visiting your island, you could all get in captain's boat together and ride over to tortomer's island, you were then able to participate in the mini-games together all over online multiplayer. This was one of the best parts of New Leaf because there's only so much you can do in multiplayer just on your island, you could go get coffee but it wasn't really a multiplayer activity, you could talk to villagers, you could go into their town and browse their shops and buy something you've never seen before. You can go into the museum, you could also play hide and seek, but after that, there was really nothing you could do. Now check the proofs that we will get a minigame DLC update in Animal Crossing New Horizons.
1. Where TF Are Our Mini Games
Animal Crossing multiplayer has so much potential and New Leaf took advantage of that by adding these multiplayer mini-games. When New Horizons came out, we immediately noticed that there was no captain, but there was a dock. So, many people thought that once captain gets added that he'll bring back those mini-games, but that didn't happen and all the captain does is take you to some mystery islands. His boat only has room for one villager anyway. So it was obvious no mini games were going to be added to New Horizons space game.
The captain's boat does look like there are two seats just as thermostat and his little lunch bag are blocking the second seat. So maybe we will be able to take a friend with us to cap in on his boat, but he will take us to mini-games with this iteration of the boat because we can have 7 people on our island and limiting mini-games to just 2 people would be a huge mistake. Perhaps we'll see a captain boat that's larger that would take us to mini-games. But with the new structure of how Nintendo handles sidelined Animal Crossing games, we can take this knowledge to predict how many games could play a role in the future. For example, Animal Crossing New Leaf released separately on its own in 2013, Nintendo then released in 2015 Happy Home designer which is newly's version of Happy Home Paradise. This game was not added as a DLC, so you couldn't access it through your New Leaf town, it was a completely separate game, you were a completely separate villager, the happy home town was completely separate from your New Leaf town. You couldn't go visit the happy home town from your New Leaf, two separate games, two separate story lines, no overlapping whatsoever. But Nintendo did this round has happy home paradise integrated into New Horizons, so there is overlap there is some continuity between the two games. So they're going to use the same game structure to add in a mini-game DLC.
2. Get Cooking With DIY Recipes
The next point of proof is how cooking was added into the game. Before the 2.0 update, there was barely any food items in the game, this was widely known and talked about a lot, it made no sense. In Animal Crossing New Leaf, there were lots of food items, but in New Horizons and arguably more updated Animal Crossing game, there's no food, it was obvious Nintendo was hiding something from us, it didn't make any sense. And then in the 2.0 update, we got a whole entire cooking feature which then added all the foods that we were missing. So perhaps mini-games would be added in the same fashion, they're also completely lacking in New Horizons and Nintendo could follow the same pattern as cooking and add mini games in the future. This being added as a DLC because they said 2.0 is the last major free content update.
3. We Already Have Mini Games
And the third point of proof is that Nintendo has already done this exact thing, they have released a solo animal crossing game that was completely mini-games. This game is not super well known because it was released for the wii u, and this was called Animal Crossing amiibo festival. This was released in 2015, and just like happy home designer, it was its own game not connected to Animal Crossing New Leaf. You may also be putting together that this was around the same time they introduced amiibo figures and amiibo cards. Nintendo has gone on the record to say that they wanted to make a game to promote these amiibos, hence amiibo in the title of amiibo festival.
Amiibos are super popular even today, though the original purpose of the amoeba cards is greatly different than it is today, but first, if this is your first time hearing about amiibo festival, it was a collection of mini-games, prominently featuring a board game. New Horizons was still 5 years away when amiibo festival released. So all of the Animal Crossing graphics are directly based off New Leaf. But in ACNH, you would take turns going around the board and every human player would need an actual amiibo figure in order to play on your turn, you would scan your amiibo onto the gamepad and that was how you moved across the board. By playing, you would earn happy points which then could be traded in for happy tickets. These happy tickets were how you unlock the other mini-games, these included acorn chase which featured the same corn on your car as in one of the New Leaf mini games. There was also amiibo card battle which was using the dye printed on the amiibo cards, there was also balloon island in which you used amiibo cards to drop villagers in the air to pop balloons. We also saw desert island escape which would be put into new leaf a year later, there was fruit path where you collected fruit, mystery campers or you would guess what villager was hiding in a tent.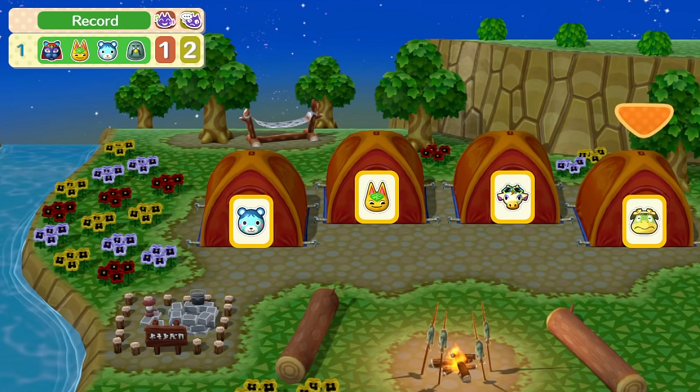 There was also a quiz show which was basically just trivia about ammo crossing new leaf and amoeba festival and then there was rasetti bop which is basically whack-a-mole where seti is a mole.