Nintendo ACNH Update 2022 - How to Get New Animal Crossing Villager Icons on Switch
4/7/2022 11:33:13 AM
If you are someone who likes to collect unique icons or designs as your profile pictures, then don't miss this update of Animal Crossing New Horizons. So, in this Nintendo ACNH update 2022, we'll introduce a new feature that brings a ton of new villager icons and how to get these characters.
Nintendo ACNH Update 2022 - When Will New ACNH Icons Come Out
Nintendo Switch 14.1.0 Update introduces a new feature into Animal Crossing New Horizons, this feature allows Nintendo Switch Online members to redeem their Platinum Points to collect new icon elements from ACNH and Splatoon 2. The available ACNH icons feature residents whose birthdays are in April. The activity will last until May 1, 2022, at 6:00 PM PT. And more icons will continue to be distributed each month for residents with birthdays that month. If you are looking for custom profile pictures on the Switch, don't miss it.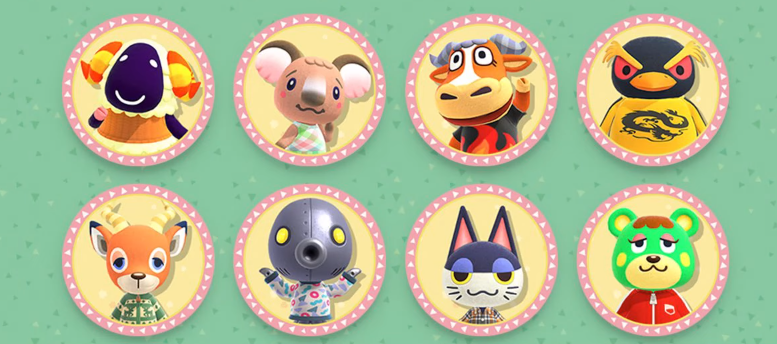 How to Get New Animal Crossing Villager Icons on Switch?
Every ACNH character with a birthday in April has been introduced, even the new ones that were just introduced in the 2.0 update, you can use these villager pictures to create your custom icons on Switch. Make sure to collect them before they expire at 6:00 PM PT on May 1, otherwise, you'll have to wait a year to get them. But there will be new villager icons next month. Once new ACNH items and features added in the game, we'll update you the latest news and details.
Steps of Obtaining and Using ACNH Icons
1. Head over to Nintendo Switch Online at the bottom of your home screen, which will allow you to access the different characters from here.
2. Select Missions & Rewards, where you can see Animal Crossing New Horizons on the list.
3. Choose ACNH, there are a bunch of different characters who have birthdays in the month of April.
4. Once you choose a character, it will remind you how much time you have left.
5. Click "Redeem Points", then it will display Obtained when you got it. Each icon requires 10 Platinum Points.
6. You can check your redeemed icons in the Icon Collection in the top right corner.
7. You can actually see them in your Icon Collection up above.
8. Select "Create Icon", choose ACNH in Game Selection, then you can see icons have been created at random from your icon parts, select the one you like to create your own icon.
There are some new backgrounds to collect now as well, which are only available for a limited time, and these cost slightly fewer points than the villagers, only need 5 points, such as the cherry blossom theme backgrounds for ACNH Spring. You can log in to your account to check more beautiful options.