How To Convert Bells Into Nook Miles In ACNH - New Trick For Obtaining Nook Miles 2022
4/13/2022 11:00:53 AM
Nook Miles are probably one of the most valuable resources in all of Animal Crossing New Horizons. A lot of us don't have a ton of these and they aren't as easy to farm as ACNH bells are, you can't exactly pick them up from a treasure island either, so there's a lot of people who definitely need more ways to get Nook Miles. In this guide, we'll be sharing a new way of turning your bells into Nook Miles in Animal Crossing New Horizons so you can fast obtain NM.
How To Convert Bells Into Nook Miles In ACNH - Fast Obtain Nook Miles
Nook Miles are a much harder resource to obtain than Bells. Whether you need to redeem something from the nook stop or you want to go on a cap and boat ride, getting Nook Miles is really helpful and this new trick which came about since the 2.0 update is one of the best in the entire game. It should allow you to easily farm a whole bunch of Nook Miles which will be really helpful. So let's see the new way on how to turn bells into Miles in ACNH!
ACNH tips to convert bells into Nook Miles:
To do this new trick, you need to head over to resident services and have a talk with Tom Nook. Now provided that you have happy home paradise, you should have the option to remodel your village's homes. This is a really cool new feature that they introduced in the 2.0 update and it comes with designing a certain amount of homes in happy paradise.

Now you can talk to Tom Nook to do this and when you do, he will explain that you can pay 9000 bells to renovate a home and in return, he will actually give you 1000 nook miles. So you can convert your bells into Nook Miles which is definitely a really good use for them.

As once you start renovating a village's home, you don't even need to do anything for it to have counted towards your renovation. You could just change around one item or such, but Tom Nook will count you simply going in there as you do in the renovation and then the next day he will send you over 1000 nook miles. This means that whether you time travel or you just want to do this day by day, it's a really nice way of farming Nook Miles and basically converting your bells. So many of us have a ton of bells that we don't know what to do with now, so a mere 9000 each time for 1000 Nook Miles is definitely worth it. For example, that is worth one entire cap and trip or you can just add them up to do whatever you want from the nook mile redemption machine.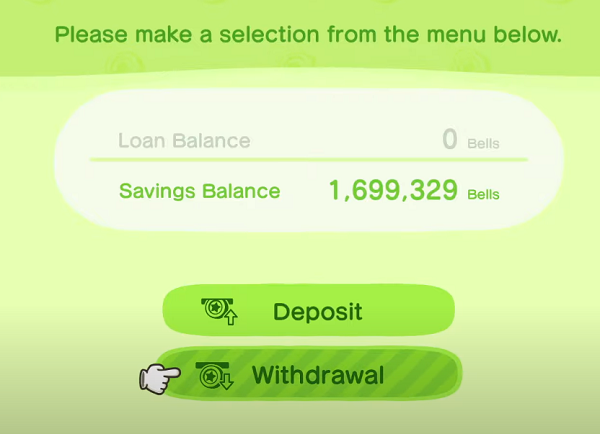 You can also head happy home paradise and use the pokey machine to convert your bells into the pokey currency as well which is something you definitely might want to do if you want to get your hands on lots of those special happy and paradise items that you can get from the store. You are limited to how much you can do per day and the rate does change every day, so you might want to keep that in mind.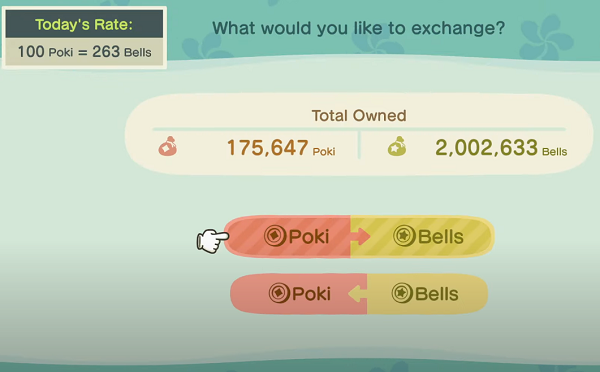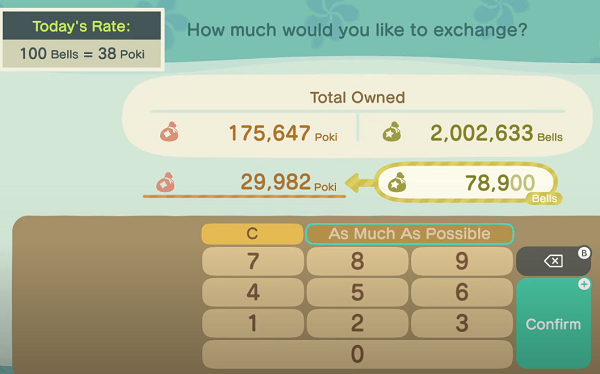 So many people have asked for good ways of getting more Nook Miles in Animal Crossing New Horizons and although there isn't really an exploit for doing so, the fact that you can do this simple trick just to quickly get yourself some Nook Miles is really handy. If you don't have happy home paradise, then you're not going to be able to use this method. But for those of us who do have it, you definitely should be making use of this every in-game day as it's really a great way to rack up those Nook Miles.