ACNH Fireworks Festival 2022 Guide: Dates, Items, Raffle Prizes, Custom Fireworks, Changes in Animal Crossing Firework Show
7/1/2022 5:07:07 PM
Mark every Sunday in August on your calendar, the fireworks festival will be held on our Animal Crossing: New Horizons islands again, to make your weekend night more lively and brighter! Plus you get an exclusive fireworks show and free prizes from Redd's Raffle! In this guide, let's go over every detail of the ACNH Fireworks Show 2022 for you.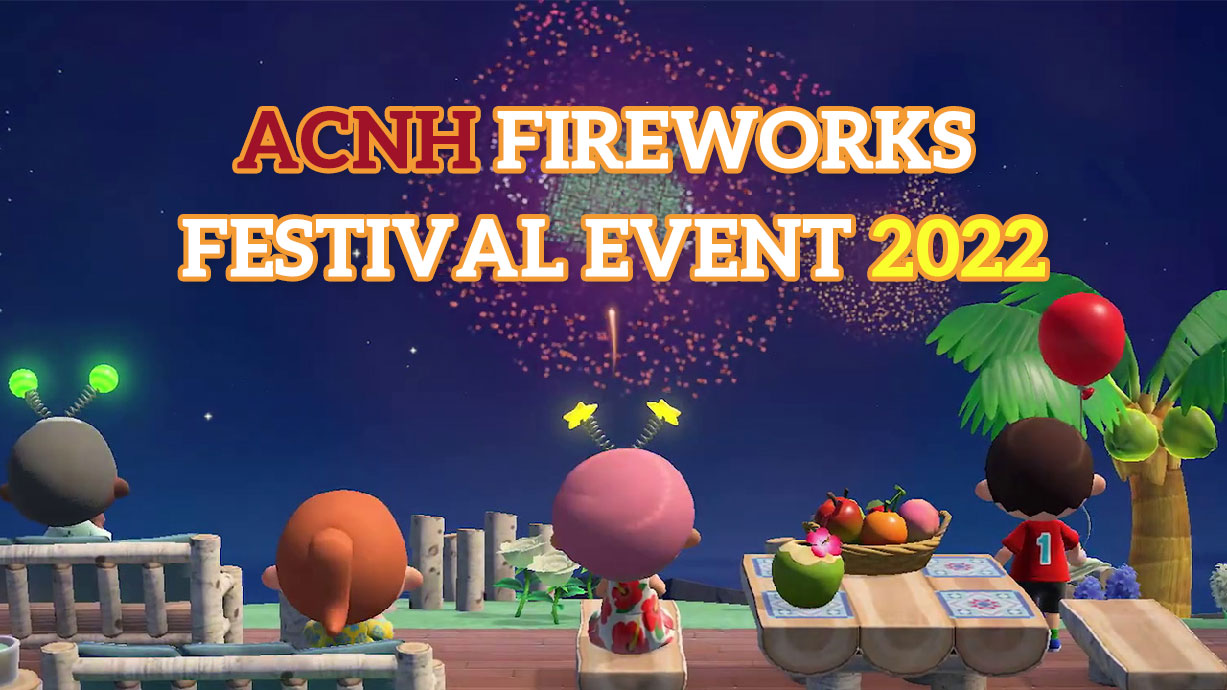 ACNH Fireworks Show 2022 Guide - Dates, Items, Raffle Prizes, Custom Fireworks, Changes
In Animal Crossing New Horizons, the month of August is filled with new holidays and seasonal items. In addition to the celebration of the Cowboy Festival and Obon Festival, the fireworks season will also return
ACNH Fireworks Festival 2022 Event Dates & Times
Every Sunday evening in August, starting at 7 pm, we will find Isabelle and Red waiting for us in the plaza for the fireworks show and the Raffle!
The days in which we will be able to participate in this event and, therefore, attend the fireworks show and get the prizes of the Volpolo lottery, valid for both hemispheres, are:
August 7, 2022
August 14, 2022
August 21, 2022
August 28, 2022
In the event that the activation period of the event has ended, you can access it again by practicing a journey through time, also called Time Travel, simply by changing the date of your console.
ACNH Fireworks Festival Items To Collect
Every Sunday evening, from 19:00 to midnight, we not only can watch the fireworks show but also can take part in the event activities to win free gifts and prizes. Below we will list all the items available at the Fireworks Festival, from which you can see how the event works on our Animal Crossing New Horizons island.
Free Bopper Gifts
Bulb Bopper
Flower Bopper
Heart Bopper
Star Bopper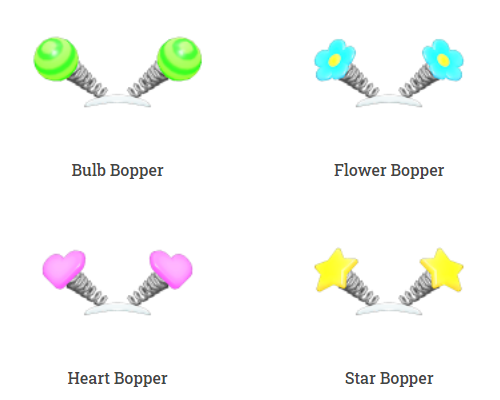 How To Get: During each fireworks show in August 2022, find Isabelle outside of Resident Services and talk with her, she will give you one of these Boppers for free.
Custom Fireworks Design Patterns
10 different custom designs
How To Get: During each fireworks show in August 2022, talk with Isabelle in the plaze and continue the dialogue with "I've got a firework idea!", then you are able to choose up to different custom designs at once and light your selected custom fireworks in the order as your wish!
Redd's Raffle Prize Items
In addition to these, also Redd will sell us a Raffle inspired by the popular Japanese lottery - the Ichiban Kuji, there will be a chance to win the different types of fireworks. Let's find out together the modalities of Redd's Raffle and all the prizes that we can win:
Prize 1: Red Sparkler (1-Time Use)
Prize 2: Blue Sparkler (1-Time Use)
Prize 3: Fountain Firework (1-Time Use)
Prize 4: Bubble Blower (1-Time Use)
Prize 5: Uchiwa Fan
Prize 6: Pinwheel
Prize 7: Tweeter
Prize 8: Blue Balloon
Prize 9: Red Balloon
Prize 10: Yellow Balloon
Prize 11: Green Balloon
Prize 12: Pink Balloon
Prize 13: Ramune-Soda Frozen Treat (3-Time Use)
Prize 14: Orange Frozen Treat (3-Time Use)
Prize 15: Chocolate Frozen Treat (3-Time Use)
Prize 16: Plain Cotton Candy (3-Time Use)
Prize 17: Melon Cotton Candy (3-Time Use)
Prize 18: Ramune-Soda Cotton Candy (3-Time Use)
Prize 19: Strawberry Cotton Candy (3-Time Use)
Prize 20: Boba Milk Tea (3-Time Use)
Prize 21: Boba Coffee (3-Time Use)
Prize 22: Boba Strawberry Tea (3-Time Use)
Prize 23: Boba Mango Tea (3-Time Use)
Prize 24: Boba Green Tea (3-Time Use)
How To Get:
Method 1 - During the event time, find Redd's booth in the plaza and buy each Raffle Ticket for 500 bells, then you will receive one randomly selected festive prize out of the above 24 possible items corresponding to a raffle ticket number.
Method 2 - When a villager approaches you with a bubble during the fireworks show, they will occasionally provide you with one of these rewards.
Fireworks Show Clothing Items
Kabuki-Actor Yukata (Gray, Dark Blue, Fuchsia, White)

Morning-Glory Yukata (Aqua, Pale Green, Dark Blue, Aqua)

Casual Kimono (Green, Aqua, Dark Blue, Mustard)

Zori (White, Black, Pink, Light Pink, Red, Gold, Green)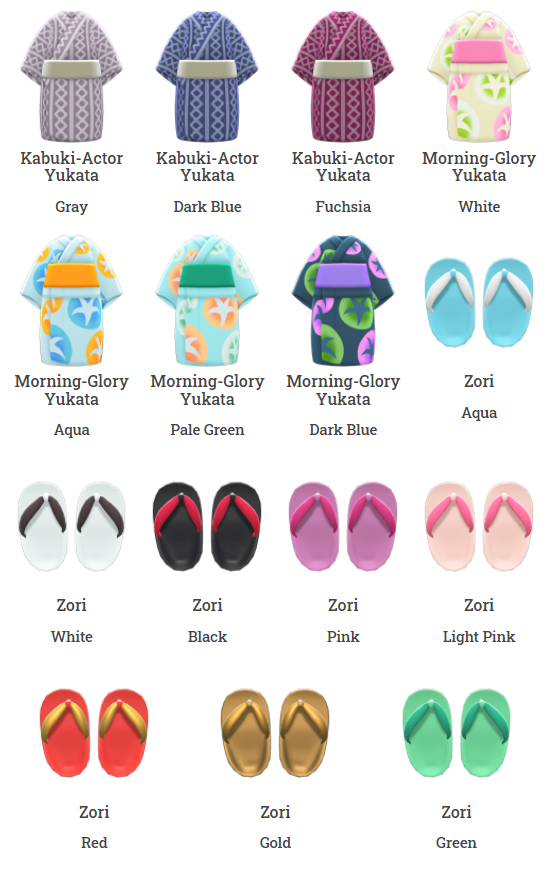 How To Get: To help you join the firework show in a stylish manner, these Japanese firework festival theme clothes in multiple color versions will be available for sale in the Able Sisters Shop on Fireworks Show days, you can purchase them for a different amount of bells!