Lost Ark August & September Roadmap - Scouter, Maharaka Festival & Kakul-Saydon In NA/EU 2022
8/1/2022 11:05:16 AM
That's a shocker with the release of Lost Ark August and September roadmap. It seems like the scouter will be the next class for us in the west. Congratulations to those of you who were waiting to play scouter in Lost Ark. In the Lost Ark roadmap August and September guide 2022, we're going to mainly discuss the Maharaka Festival, machinist (scouter), and Kakul-Saydon.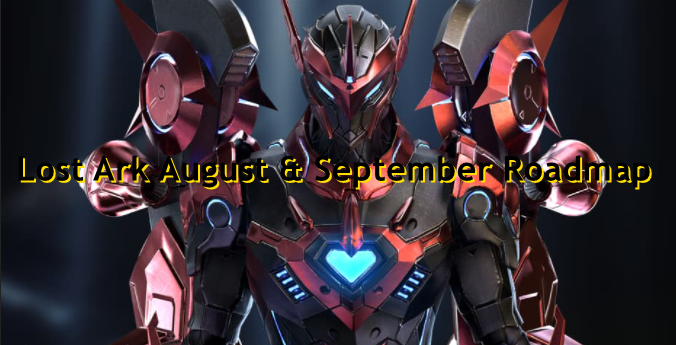 Lost Ark August & September Roadmap 2022 - Scouter, Maharaka Festival & Kakul-Saydon In August & September Update
In Lost Ark August and September update, things will work a little differently. Rather than having a single major update each month, they will be splitting up the changes, updates, and new content into three updates. There are a lot of good things coming in the west version of Lost Ark. But what makes us really happy is that actually amazon k studio is improving their communication with the players and it's actually really nice to be able to know what is going to come and what is the next class coming in September. It is really in advance so we can actually prepare for that. So the scouter mains can actually stop honing their current main and they can actually prepare to main their scouter.
Lost Ark August Roadmap Update
In August, we're getting the pet ranch which is another feature of our stronghold. There is a Maharaka Festival included in Lost Ark August Roadmap. The leaves from the Marahaka Tree in Marahaka Paradise are known to bring good luck. Collect as many as you can during the Lost Ark Marahaka Event and exchange them for mounts, animal skins, and more. In a Marahaka Event, revel in pool-party chaos! Enter the Maharaka Paradise pool and play in teams to force the opposing team out of the arena by shooting a Water Pro water pistol at them. The arena becomes smaller and smaller as the game proceeds. To win, try to rack up as many points as possible as rapidly as possible. The event happens every two hours (12am, 2am, 4am, 6am, 8am, 10am, 12pm, 2pm, 4pm, 6pm, 8pm, 10pm).
Lost Ark September Roadmap Update
In September, the first out of the two updates will include the quality of life changes. Social updates for example the global chat rooms and improved cross-server interaction. With the Lost Ark September update being the fact that you can add people from different servers to your friend's list. So you can better keep track and communicate with them for your groups or pre-made, etc. Also, you can visit their strongholds people from other servers this is these are nice updates two new hairstyles for each starting class. Trixion on training ground updates and it's an improved version of the testing feature in friction where you can assign gems of the level that you want, and you can assign tripods to your skates. So you can have let's say a full scope of what they build means not with some of the things you're wearing and just some would be customizable like the stats and the engravings. Now you have more things to add to your character and see how you would feel with this combination or the other. Then PVP class balance patch and better PVP settings including improved guild systems and improved support and settings for controllers.
Lost Ark September Roadmap Update 2
Part 2 of September Roadmap Lost Ark is the thing that most of us are waiting for. The second update in September will be the major content update including a new advanced class, legion raid, and events. This update will also include some server merges. A new advanced class machinist is coming in September, we already know a lot of things about the machinist. The Machinist features an intriguing high-tech sci-fi motif that contrasts sharply with the majority of Lost Ark's beautiful high fantasy setting, unleashing spectacular destruction with its futuristic armory of machine guns, laser weapons, and drones. The Machinist's identify talent is Hypersync, which is charged every time the Machinist attacks.
Kakul-Saydon legion raid is going to be so much fun, especially for new players to the game. Unlike Vykas and Valtan, this is a four-man fight with three gates as well and it comes in only in normal difficulty at 1475. They add the rehearsal also 1475 normal difficulty and an easier version called midnight circus: rehearsal can be entered at item level 1385 just. So you can sort of practice and get some rewards in the process you can practice the mechanics and you can be ready as you grow to 1475 in terms of item level.
For new events, new skins, and more stay tuned to our website. That's the Lost Ark August & September Roadmap update.