Lost Ark Blooming Mokokos Event Guide - Rewards, Lucky Mokoko, How To Get 5K Gold With Mokoko Event
8/26/2022 7:00:29 PM
The Maharaka Festival adds a new activity - Blooming Mokokos, which happens every hour in Maharaka Paradise. This new Lost Ark event can earn you lucky mokokos and 5K gold if you are lucky. Read this guide, we tell you everything about the Lost Ark blooming mokokos event, lucky mokoko, how the special mokoko event works, how to get 5k per day with mokoko event, and more.
Lost Ark Blooming Mokokos Event - How Does The New Mokoko Event Work in Lost Ark
The new event featuring the makoko collection thing where you run around and collect them mokokos. It begins at 9 o'clock this morning, so from 9 onwards and it's called the blooming makokos. This is mainly gold and silver, you just need to be at least 250 item level and you just go over to the paradise island. So the same place we do the water arena stuff, the American ninja warrior, the water battles, you go there and there will be this event. Just run around and collect these makokos and you get points and there's like a time limit.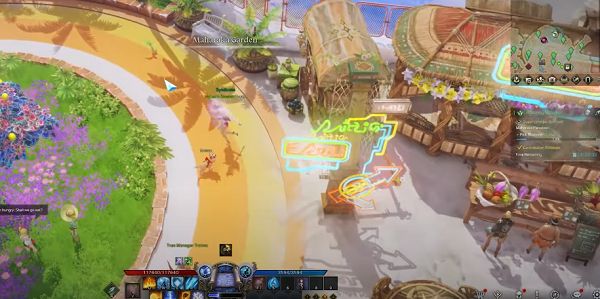 Lost Ark Blooming Mokoko Event Rewards
So you just run around and collect all these makakos and then they do have a chance at dropping your silver, different amounts, random amounts and gold coins as well. They can drop the five gold coins, the one to give you 5 gold.
Lucky Mokoko & How To Get In Lost Ark
You can also get lucky makoko in Lost Ark. As you can see in the background on the second run, Augiesaint actually get lucky and he got the lucky makoko and ended up getting 247 of the 20 gold coins. So that's just under 5k, it's 4 900 and something gold. So you do get 5k, you get lucky enough to find the lucky macoco. What he suggested to find it just run around as fast as you can, collect as many macocos as you can. Make sure that in the top right corner on the channel, go to the channel with the least amount of people in it. So if it's green or yellow, it depends on what color it is, there's how many more people there's, so there is completely a lot of people yellow, there's a lot of people as well and then green is a little bit less. The nice little spot for this is just run up and down like everywhere up and down.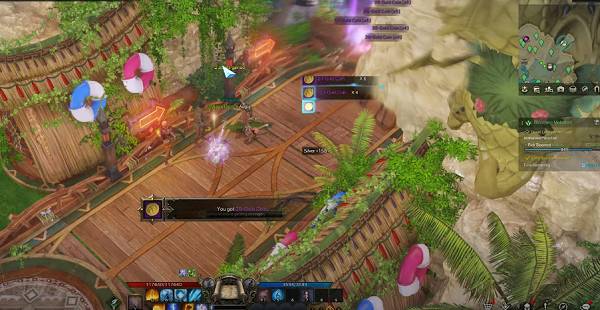 The biggest thing is to make sure that you do it when there's not that many people, so you want to try and do it. Just try and find out in the day on like your server waiver, what people actually start to do more if they do adventure islands more, they want the gold mokoko, so you try go at the different times, try at 11 try at 1pm and then the next one is 5 p.m in the afternoon and 7 p.m at night or 9 p.m at night, somewhere around those hours, just check the adventure islands and then when it is avenged islands, go over to the cocoa thing. And you can enter once a day per account. So that's like even if you have multiple rosters on the same account. So just run around collect them mokokos, get yourself some free gold, that's gonna be really nice put that towards some skins.
Guardian Event Returns In Lost Ark
It's the old event guardians, they brought them back again. If you're in punika or whatever main city, just go to the event guardian raid, and you do that, has a bunch of rewards as well from it like usual just a bunch of honing materials, there is the juicing materials as well like the books. We've got a bunch of engraving books as well and just holding books and gaming books and some stuff to help you hone. Really quick to go and do these, make sure you always kill the invader first so you get the buff that makes you a lot stronger and you can just blow up whatever other guardian is.