Animal Crossing: New Horizons Wedding Season Event - Items & Rewards, Update, End Time & More
6/2/2020 10:59:33 AM
We just have ended May and it's the start of another month in Animal Crossing that includes even more surprises. The New Horizons will see a brand new Wedding Season event & promotion added to the game, that brings some fan-favourite Animal Crossing special characters back. The event also features some rewards, time travel, heart crystals, photos, furniture and more wedding set items. Now read this guide to find out all the details about Animal Crossing: New Horizons Wedding Season event and learn how to get the most Heart Crystals and all of the Wedding items.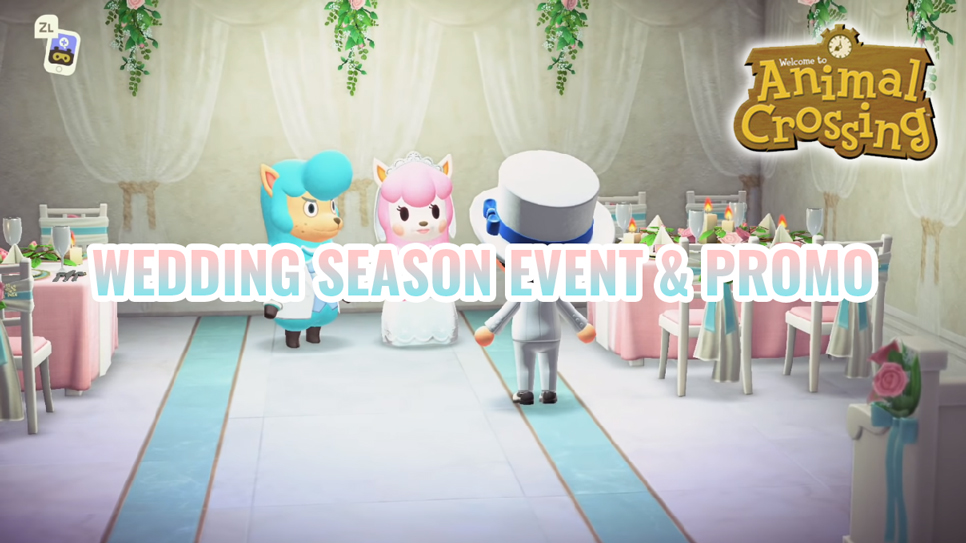 ACNH Wedding Season Guide - What Is Wedding Season In Animal Crossing: New Horizons
Wedding Season is a new event in which players will be able to venture to Harv's island and take commemorative photographs of married NPCs for celebrating the marriages. The Animal Crossing: New Horizons wedding season will see the return of two fan favorite special characters including Greece and Syrus who are better known as the couple who run the retail store in Animal Crossing Lew Leaf, will be stopping by Harvey's Island throughout the season to celebrate their anniversary. The reason they've chosen to visit Harvey instead of our main New Horizons Island is because they want to make use of Harvey's cabin and get a whole bunch of photos made with a variety of different furniture sets in celebration of their anniversary which is pretty cool. We will be assisting Reese and Cyrus throughout the wedding season, we will be decorating cabin and presumably dressing the special characters and taking a bunch of cool wedding style photos for their anniversary. Reese will set a variety of themed-challenges and reward us with an all-new in-game material, which can be exchanged for limited-time Wedding-theme furniture items.
How Does Wedding Season Event Work
When you leave your house, Harvey will give you a call and will inform you that he needs help and you'll need to buy a Nook Miles ticket and head over to his island. Once you arrive, you'll see Reese and Cyrus - a pair of happily married alpacas - chatting with Harvey. Harvey will ask you if you'd be willing to help Reese and Cyrus by decorating the cabin and taking some wedding anniversary photos for them.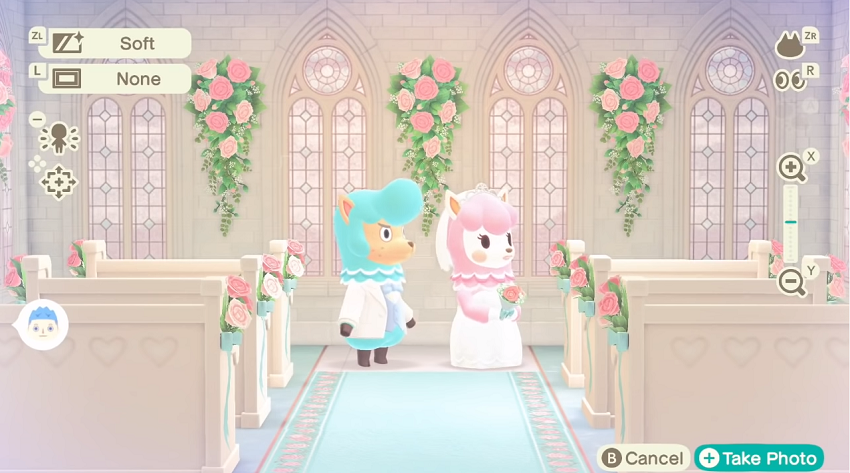 Reese will regularly set different themes for the photo shoot, and it will be our job to decorate the cabin based on the theme. Everyday, we are set with the theme challenge and we'll take photos and based on how well we meet the criteria and how good the photos we take are we will be rewarded with new items called Heat Crystals, how crystals are not technically in the game yet, but you may have already heard about theses as some people are hacking them into the game and even growing them on trees strangely using save edits. These Heat Crystals are the wedding season's craft and material style currency, and like many other limited time return can only be used or redeemed during the event. It suggested that we'll earn between 5-11 different Heat Crystals every day. Once you've obtained enough heart crystals, it's possible to speak with Cyrus who will then exchange the crystals for limited time wedding season items or prizes. You'll be able to come back every day and Reese will give you a different theme to decorate for.
ACNH Wedding Season Event Time - Start & End Date
The wedding season event is set to begin on June, the 1st, and unlike any other event, this will run for an entire month, coming to close on June, the 30th, so it's really more of a season than an event and this is the longest-running holiday event in the game so far. June is also known as the wedding season in the real world.
In terms of what time the event starts, it should be the same as any event within the game. That means it won't begin until the new day starts at 5am local time. Like with any event, it won't be available until the day rolls over at 5 a.m., but players can visit Harv's Island at any time once it begins to participate.
Animal Crossing: New Horizons Wedding Season Rewards
- White wedding flooring
- Blue wedding rug
- Wedding bench
- Wedding decoration
- White wedding wall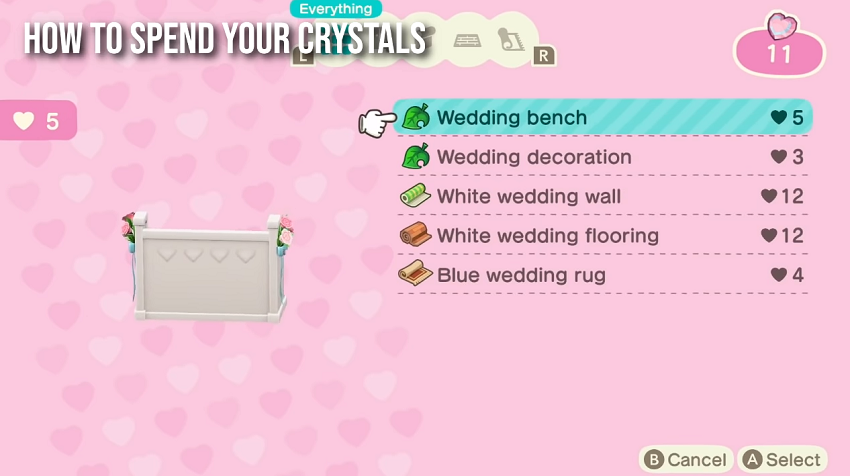 How To Get ACNH Wedding Season Items
The event will give you the opportunity to collect lots of wedding-themed items that you can use to decorate your home and island contain Heat Crystals, wedding-centric decorations and some furniture including things like flowers and church pews. Then how to get these Animal Crossing: New Horizons items?
As a reward for taking a photo every day, you will be given a Wedding Bench by Reese, along with some Heart Crystals, which is the main currency of this event, and they can be traded with Cyrus for furniture, wallpaper, flooring, as well as clothes. By changing the time through the Nintendo Switch's settings, you can get Reese to give you items again, you can also collect more Heat Crystals as well. Even after June ends, you can get Animal Crossing: New Horizons Heat Crystals by traveling back in time. Check out Animal Crossing New Horizons Heart Crystals Guide - How To Get Maximize Heart Crystals For All Wedding Season Items
How do you feel about an event running for an entire month in Animal Crossing New Horizons? Looking for cheap ACNH bells or items to better play Animal Crossing: New Horizons Wedding Season event? Mtmmo.com will be your ideal choice!