Animal Crossing New Horizons Update 1.3.1 Patch Notes: Fix Bridge Glitch & Bugs
7/11/2020 9:27:07 AM
Animal Crossing: New Horizons island spokespersons can download a new 1.3.1 patch for the switch adventure from July 9, 2020: A few days after the big summer patch, Animal Crossing update 1.3.1 is now available for download and eliminates numerous bugs. Including a bridge bug that has been causing excitement in the community for some time.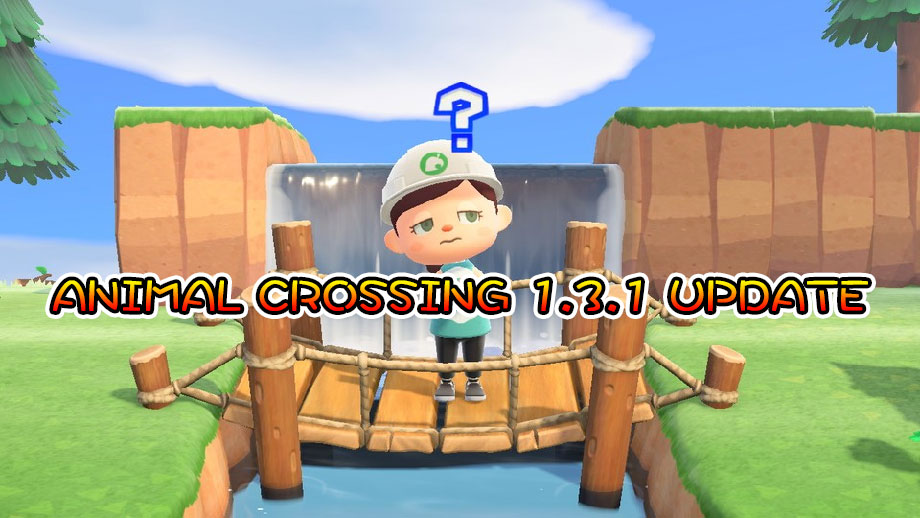 Animal Crossing New Horizons Version 1.3.1 Patch Notes (Released July 9, 2020)
Bridge glitch is history: With ACNH patch 1.3.0 some players could no longer use the Zen bridges on their island. Although it is possible to enter the crossings, those affected ran from half the bridge against an invisible wall and cannot go to the other side. Update 1.3.1 is supposed to solve this problem.
Here are the official patch notes for the Animal Crossing New Horizons 1.3.1 Update:
The software has been updated if you see "Ver. 1.3.1" in the upper-right corner of the title screen.
Bug Fixes
Addressed issue where players could not properly use a zen bridge or red zen bridge placed on top of a cliff (third tier).

Addressed issue where a wet suit would not be available for sale within Nook's Cranny.

Addressed issue where hermit crabs would appear in places other than the beach.

Addressed issue where a dialogue bubble would improperly appear after speaking with island residents.
Related Read: Animal Crossing New Horizons Upcoming Features: Dream Suite, Save Data Transfer, New Vegetables & More
How Do I Download The New ACNH Update 1.3.1 Patch?
As a rule, your Switch (game) updates always download automatically, if for some reason this doesn't happen, you can also trigger it manually:
Make sure your switch is connected to the WiFi

Mark the game for which you want to download an update (in this case Animal Crossing)

Press the minus button to open the options

Select "Software updates" here: Go to "Via the Internet" and download and install the new patch
Want to be a more professional player in ACNH? Read more Animal Crossing Guides here, moreover, if you need more funds for building your dreamly island, welcome to buy cheap Animal Crossing New Horizons Bells and Items from MTMMO.COM.