Animal Crossing New Horizons 5 Predictions & Features For August - ACNH Summer Update Wave 2 Rumours
7/27/2020 11:43:15 AM
We are approaching the end of July and August is just around the corner, so we can expect a summer update wave 2 to drop in the first week of August. In this guide, we'll discuss 5 predictions & features for August, the new content coming in Animal Crossing New Horizons summer update wave 2 including the fireworks, fruits, vegetables, dream suit and more!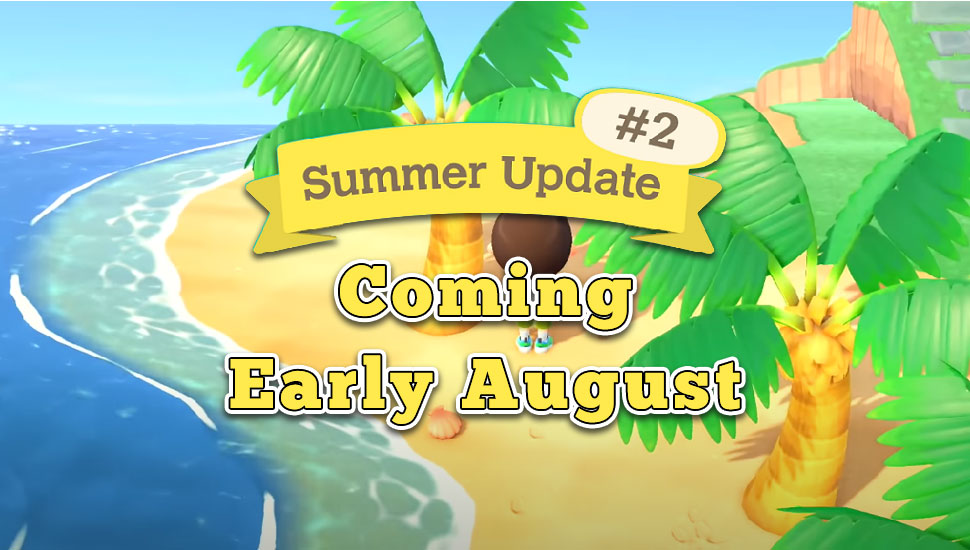 5 Predictions For Features Coming In Wave 2 Of ACNH Summer Update (The Early August Update)
The summer update released a few weeks back at the start of July and was the biggest update to New Horizons so far, it added a whole bunch of new content including the swimming and diving mechanic, a boatload of new creatures to collect and donate, some new characters such as Pascal and Gallivar who we can only assume is Gulliver's pirate persona as well as many behind the scene adjustments such as weather alterations and rebalances to spawn rates, it was an amazing update made New Horizons. When the July update was announced, the developers teased that another update is gonna happen at the beginning of August called Summer Update 2. Check out the 5 rumours and predictions for all new features we could see in Wave 2 of the Animal Crossing New Horizons summer update & early August update. Also Read | Animal Crossing New Horizons Summer Update
1. Prediction For August - Fireworks
Fireworks aren't a new concept for Animal Crossing because they've actually been in the game forever. Back in the original you see reflections of fireworks in the ponds at certain times of the year including independence day and New Year's eve. As the games progressed over the years, fireworks became more prominent feature, with fireworks shows occurring every weekend in both wild world and city folk. However, this time the fireworks could be seen in the night sky and special characters like tour timer would reward players with things like sparklers and party poppers. By the New Leaf days, the fireworks shows became fairly significant events throughout the summer with the likes of Isabel and crazy red stopping by, Isabel would let you customize the pattern scene in fireworks which was pretty cool and red would sell fortune cookies.
2. Prediction For August - Dream Suite
Another highly anticipated feature called the Dream Suite is rumored to be coming in the wave 2 summer update. This feature was first introduced in Animal Crossing New Leaf and was an unlockable building run by the special character Luna. Essentially, the dream suite was a feature that allowed Luna to send you to another Animal Crossing town. Through dreams, you could visit towns you've already visited or had the dream address. For the cool thing about this feature is that you were visiting a carbon copy town rather than the real thing, this meant you could look around, get inspiration, talk to villagers or even trash the entire place. If you really wanted to without affecting the real town or having the owner online, another significant feature was being able to meet Wendell - the traveling walrus whilst in a dream town with the town owner's permission, he would let you copy any designs and patterns that the players had made in that town and take them home. So all in all, the whole feature was not only a cool way to get inspiration but a way to use other players designs.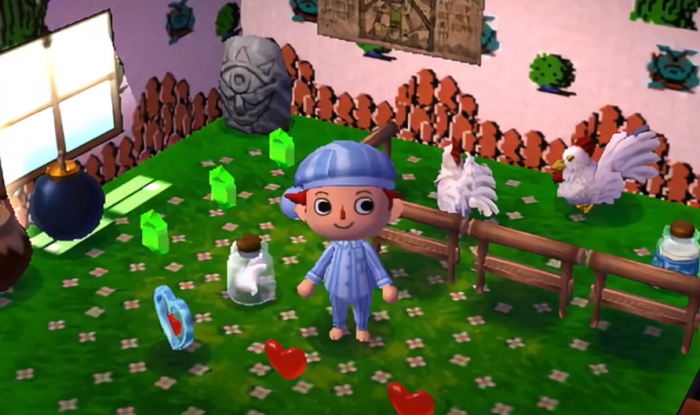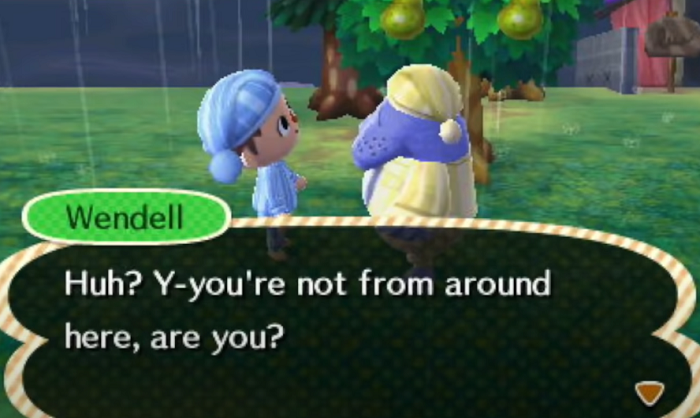 3. Prediction For August - Tortimer Island
A popular theory is that tour timer island or tautomers island or some variation of it will return in wave 2 of the summer update. In New Leaf, this was a separate island away from the main town. Although you could go there for a number of reasons most notably to shop for rare ACNH items including wetsuits or to catch red beetles and sharks, it was more of a hub to play a bunch of mini games. The idea was you could head to this tropical island with or without your friends and chill on the island or gather together and head to an island tour where you would compete against each other and earn medals. The tour time island gave multiplayer and Animal Crossing more of a purpose. Now multiplayer exists in New Horizons but there definitely seems to be something missing when it comes to having a total of eight players on your island, and that's why a new island you can travel to or just a bunch of new mini games that we can all play together is a popular feature that's predicted to return in the summer.
4. Prediction For August - Kapp'n
Moving on a fairly common prediction for wave 2 of the summer update in ACNH is to finally see the return of captain and his row boat cabin has been in the game forever. And although known for driving a variety of vehicles is most commonly found down at the dock waiting patiently to sell you and your friends away from the mainland to another island, both in the original and in New Leaf captain would tell you tales and sing sea shanties as he transports you to the same tropical island. It's reasonable that if we're predicting the island tours could return captain and his robot may return too plus if you take a look at things around our island the dock or the pier that's located on one side of our islands doesn't really serve a purpose other than catching certain types of fish.
5. Prediction For August - Fruit & Veg
The final prediction for some of the new content we'll see added to New Horizons in wave 2 of the summer update is fruit and vegetables. There were way more fruits available back in New Leaf compared to those we currently have in New Horizons. Not only were there the typical native fruit types we already have, but there were perfect fruits and several tropical fruits including bananas, lemons, litchi chinensis, mangoes and persimmons, all these fruits would without a doubt be very welcome to New Horizons.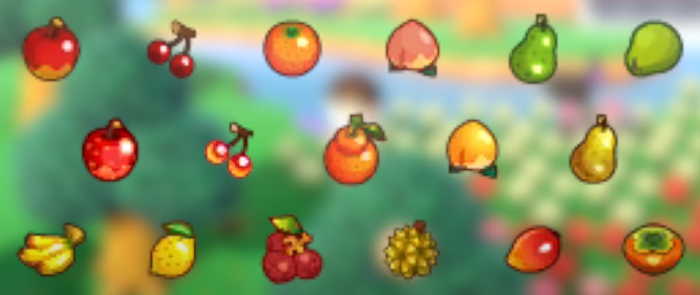 There is a bunch of hints that a handful of new vegetables could be added in wave 2 of the summer update. I think it would be pretty cool to have some vegetables in New Horizons whether it's some form of growing or even cooking plus it's not unrealistic as cooking particular ingredients found around town has been seen in previous Animal Crossing games with special characters like Franklin who cooks dishes over the harvest festival.
So that's five predictions for some of the new content we'll see in wave 2 of the summer update that is expected to release early August. What do you think we'll see in wave 2? Are there any events you think will be added or new characters that you think will return?