Animal Crossing New Horizons Summer Update - Swimming, Diving, Sea Creatures, Mermaid Set And More
6/30/2020 4:21:46 PM
Nintendo has revealed a brand new summer update for New Horizons which will be launching on July 3rd, and adds a whole bunch of new content for us over the summer and includes new characters, new furniture, new critters and more importantly new features. Now check out the full trailer for new update Animal Crossing New Horizons Summer Update.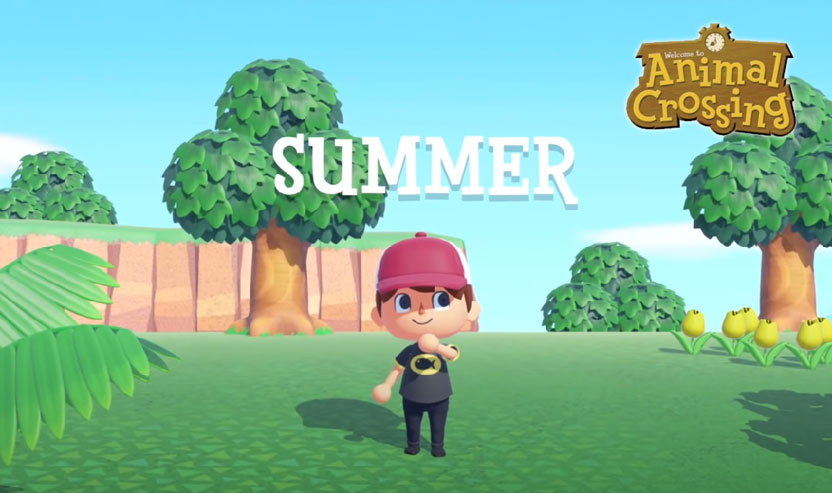 Animal Crossing New Horizons Summer Update Release Times
Here's a comprehensive list of Animal Crossing: New Horizons Summer Update release times around the world, based on the Japanese release date:
July 2nd at 6PM Pacific Time (PDT)
July 2nd at 7PM Mountain Time (MDT)
July 2nd at 8PM Central Time (CDT)
July 2nd at 9PM Eastern Time (EDT)
July 3rd at 2AM British Summer Time (BST)
July 3rd at 11AM Australian Eastern Time (AEST)
Further reading
ACNH Update Contents - Swimming, Diving, Sea Creatures And More
We've got the full rundown for you below - All the Summer Updates for Animal Crossing: New Horizons including Swimming, Sea Creatures, Pascal, Pirate Gulliver, and the Mermaid Set & Mermaid items will be released on Friday, July 3rd according to Nintendo, so we don't have long to wait.
Summer Update: Swimming and Diving
Over the summer, the swimming and diving mechanic has returned to New Horizons, this was of course a feature introduced in New Leaf, for those of you who have played New Leaf, you'll be familiar with this. But once you've put on a wetsuit which some people class as a tool of sorts you can literally go into the sea and swim. We get to see a super fun example of the player running off the rocks and diving into the water, we can also slowly walk into the sea off the beach, we can swim around and just chill or we can hunt for some new critters, sea creatures. Just as we expected all new sea creatures will also be added to the game through the summer update ACNH. These are a third type of critter which will no doubt get its own section in the cryptopedia app on the nook phone. Once we're swimming and somewhere out at sea we can dive down under the water and encounter these deep sea creatures, it seems once we dive the camera angle goes up directly over us much like it does when we're terraforming behind cliffs.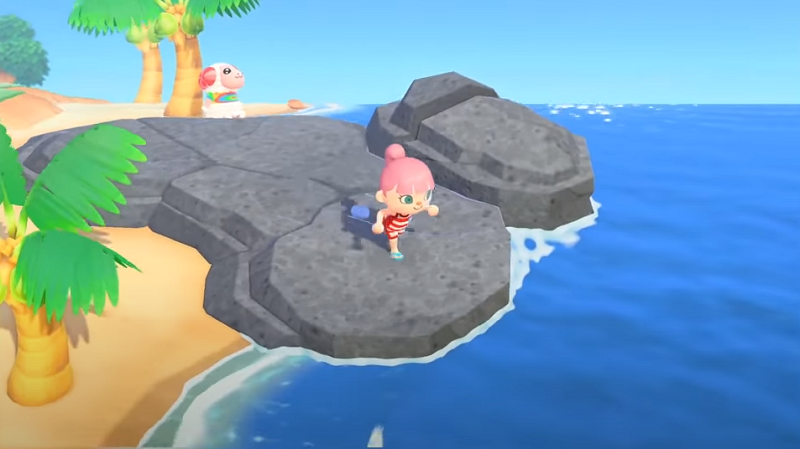 Summer Update: Sea Creature Donations
You'll be pleased to know that these new sea creatures do serve a purpose and can of course be donated to bladders at the museum. All these sea creatures will likely just be added to these sea tanks already found in the fish section of the museum.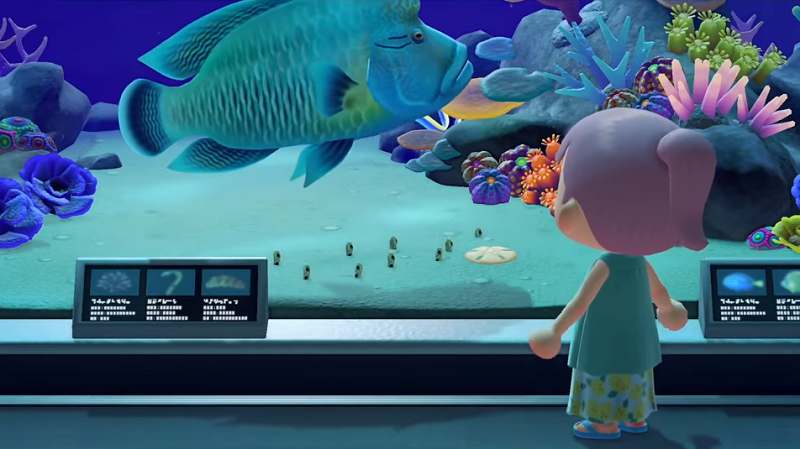 Summer Update: Pascal Brings Rewarding Recipes
In order to find things when you dive underwater, we have to aim for the little patches of bubbles that indicate a sea creature is nearby much like in new leaf, but it seems every now and then if you're lucky enough you may also stumble across a scallop. Now the reason this is awesome is because the Animal Crossing summer update also introduces Pascal - the red sea otter into New Horizons for the first time. Just like the other travelling characters, Pascal will likely be encountered randomly and found swimming just outside the map, Pascal is a huge fan of scallops and it seems he's up for trading them for all new DIY recipes when you find one while diving.
Summer Update: Mermaid Crafting Set
The update will also introduce the mermaid crafting set. The DIY recipes available from Pascal when we trade scallops appeared to be for the legendary mermaid set introduced in New Leaf, this set was extremely popular in the New Leaf days and exclusive to the island resort making it very desirable, it seems given this set is likely only available from Pascal, it's going to take a while to complete making it just as exclusive in New Horizons. As you can see there's all kinds of mermaid items furniture including animated wallpapers, the mermaid dress and the usual mermaid furniture which is really awesome.
Summer Update: Gulliver
After downloading the free update, a familiar face will occasionally wash up on shore, but sporting slightly different, pirate-like clothing. Offer him a helping hand and he'll send a special reward to show his gratitude.