ACNH Island Backup - How To Backup And Restore Island Save Data In Animal Crossing New Horizons
7/31/2020 11:53:25 AM
With the release of new Summer Wave 2 update, the long-awaited island backup and restoration service is finally added into Animal Crossing New Horizons. In this guide, you'll learn how to enable island backup in Animal Crossing New Horizons and how to restore your island data.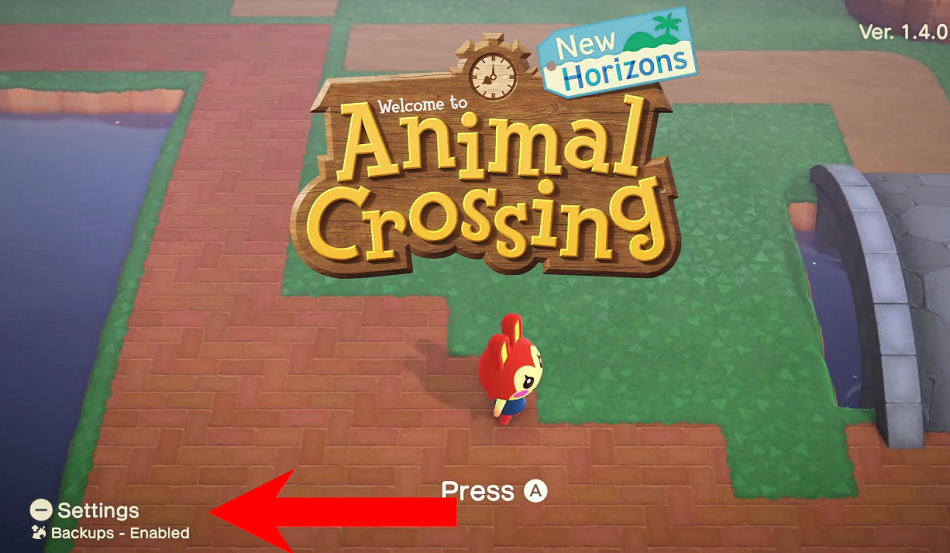 Animal Crossing New Horizons Island Backup & Restoration Service
In any game, losing the data is undoubtedly the most troubling. As we are in Animal Crossing New Horizons, you'll spend hundreds of hours building your island, with ACNH bells and ACNH items spent. But once the island save data is lost, all your efforts are in vain, which is also the issue that players have been worried about. Thankfully, Nintendo has added the Island Backup and Restoration feature to Animal Crossing New Horizons as part of a Summer Wave 2 update, so that you are able to backup your island save data. Here's how the new cloud save data backup works to backup your island's progress in Animal Crossing New Horizons. .
How To Backup Island Data In Animal Crossing New Horizons - Cloud Saves
Island backup is a way for players to make a copy of your current island and save it to the cloud. If you Switch ever gets damaged, lost or stolen, this means you can simply restore the island and download your save data from the cloud on to a new Switch console so you don't lose your progress.
Steps on how to backup your Animal Crossing New Horizons island:
1. Make sure you have a Nintendo Switch online membership.
2. Make sure your are running the latest Animal Crossing software 1.4.0 and to do this you can press plus while highlighting the game.
3. Go back to the home menu and open your game, you'll notice on the bottom left of your corner, you'll see the settings area, click on your controller – to go to settings.
4. Tom Nook will show up and explain the settings to you and will give you a set of options in which you want to pick island backup and finally giving you the option to confirm which is enable island backup.
5. He will explain the terms and conditions and the requirements and then presents you with the opportunity to enabled island backup.
6. Select the option, then he'll begin to enable island backup.
7. When you return to the home screen at the bottom left corner you will see backup enabled.
8. This will back up while your switch is not in use and when you log back in instead of seeing that enabled message, you'll see the date and time your switch or your island was last backed up.
Note: Your island will only be uploaded if you have an active Nintendo Switch Online Membership and if you are connected to the internet. You can disable the 'Island backup' at any time by returning to the Settings menu for New Horizons and selecting the option, 'Disable island backup,' followed by 'Yes, disable backup' to confirm your decision.
Island Recovery - How to Restore Island Data
Once you've backed up your data you will be able to restore your island in the event of a lost or damaged Nintendo Switch console. Now follow these steps on island restoring:
Press and hold - at the black screen that loads before the title screen. There is a white Nintendo logo in the top-left corner.

A message will appear asking if you want to check for island data to restore.

Select 'Check' and then choose which island's data you want to restore.

Confirm your selection to return to your island.
How Many Islands Data Can You Save In Animal Crossing New Horizons?
In ACNH, you're restricted to one island per console, which means that each user using the Switch will share the same island. Since the maximum amount of users a Nintendo Switch can have is eight, this also means that there can be a total of 8 human residents on an island in New Horizons. If you want to start your New Horizons adventure afresh and create a whole new island, you have to delete the island save data from your Switch.