Animal Crossing New Horizons Fall Update Speculation: Release Date, New Features & Events of ACNH September Update
8/5/2020 2:43:15 PM
Autumn is home to a number of holidays! So no doubt, ACNH Fall Update will bring a huge of new content and features into the game! When will it roll out and what we can expect to see. Here are all the discovered and revealed information about the possible Animal Crossing New Horizons September Update!
ACNH Fall Update (Animal Crossing New Horizons September Update) Predictions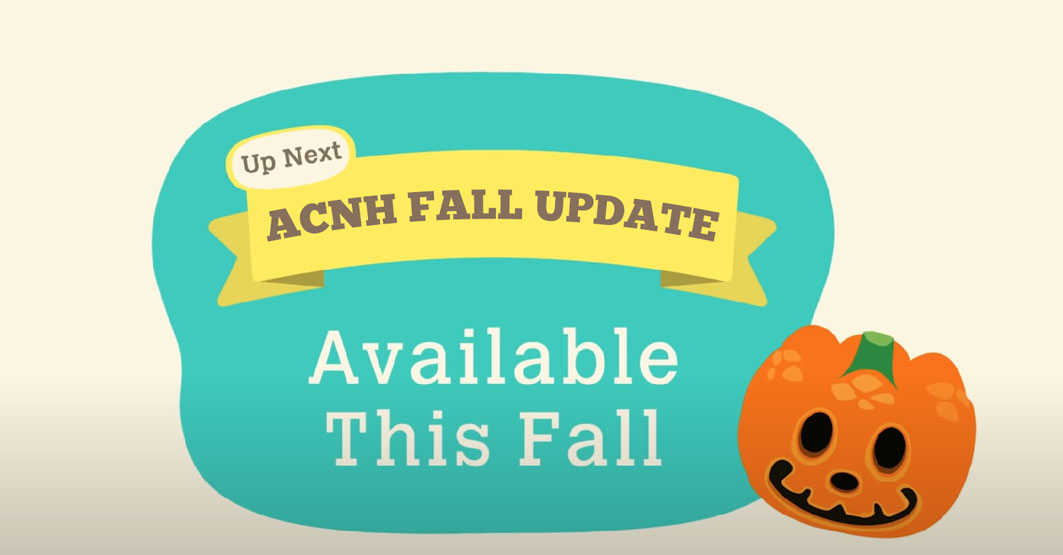 Animal Crossing New Horizons Fall Update Release Date
When will the ACNH fall update release in the game? We predicted September 30th!
Why? From the promotional video of Summer Update Wave 2, we saw a pumpkin lantern theme poster announced the next free update coming in the fall. Obviously, this is telling us that Halloween event will appear in the 2020 Animal Crossing fall update. However, in previous games, Halloween Holiday actually started on October 1st, even though the holiday time is on October 31st. So we can guess that the autumn update will be released before this date to bring these new content.
Animal Crossing New Horizons Fall Update New Features
What new content we can expect in ACNH fall update? Below new features has been revealed:
Brewster & Cafe Shop (Roost)
Now something that has even been hinted at in past data mines is the return of a cafe. You probably know as the roost, it is a shop featured in most of the past Animal Crossing mainline games. The roost basically is a coffee house run by brewster - a fan favorite special character, where you could go and buy coffee and hang out with villagers and friends. As recent as new leaf the roost was its own building that you could unlock and place pretty much anywhere you like in town. However in earlier games, it was a part of the museum. Anyway it's pretty common knowledge by now that references to this cafe have been uncovered in recent data mines and is something that will likely be added to new horizons.
Now given the nature of the cafe, it's much more likely to be something that would be added during the autumn as the season begins to change and the days get colder and windier. Whether or not, the cafe is added as a standalone shop remains to be seen, but it's a popular prediction that brewster will return along with the roost sometime during the fall.
Gyroids are basically a collectible furniture item that come in all kinds of shapes and sizes, and have different appearances and sounds. They've been in the game since the original and it was very surprising not to see them in new horizons at launch, which is the first time they've been removed from an animal crossing game. Anyway typically gyroids would be found when digging up dig spots after it has been raining so instead of finding a fossil, you'd dig up one of well over 100 unique gyroids. Collecting them is a pretty fun side quest for those that like to complete
things but they also make for awesome decorations and help build different atmospheres. In recent games gyroids are heavily linked to brewster - the owner of the roost, he's a collector himself and in the past offers a way to store them. So you're not wasting your own storage, he even has some gyroids based around himself. Along with brewster, references to dry roads have also been uncovered in data mines, so it's reasonable to think if brewster returns gyroids could too. What better time to add something new to collect just as people are beginning to complete their fossil collections, gyroids would of course give another reason to continue digging up dig spots.
Halloween Event

Harvest Festival

Maple Leaves

Vegetables

Sewing and Cooking DIYs

More Improvements (Quality of Life)

ACNH Summer Update reinforces that more and more old features and characters from previous games will continue to be added to New Horizons for the foreseeable future. Anyway as with every update new information is uncovered from the game's files, which hint at upcoming features and events and things that may be added to the game later down the line.
Thanks to the hard work of the data miners and ACNH community, some very interesting features have been revealed that could be returning in the next Animal Crossing New Horizons Fall Update. From this point onwards, we are going to be taking a look at the latest information to come from a recent data mine, including the upcoming Autumn events in the next months.