Animal Crossing New Horizons Fall Update Confirmed Details - Seasonal Change, Spook-Tacular Tricks And Treats
9/24/2020 3:17:40 PM
The fall update is coming very soon and Jack - the Halloween special character is set to return to host the Halloween holiday in New Horizons!
We are still waiting for the next seasonal installment to New Horizons - the fall update. It feels like it's been forever since the second wave of the summer update all the way back in July, we've not had any new holidays or events and haven't heard any official news about future updates other than a tiny announcement that a fall update is coming sometime in autumn. But a new post from Nintendo's Canadian website gives us a small update. Let's take a look at the full details of the announcement to upcoming Animal Crossing New Horizons fall update!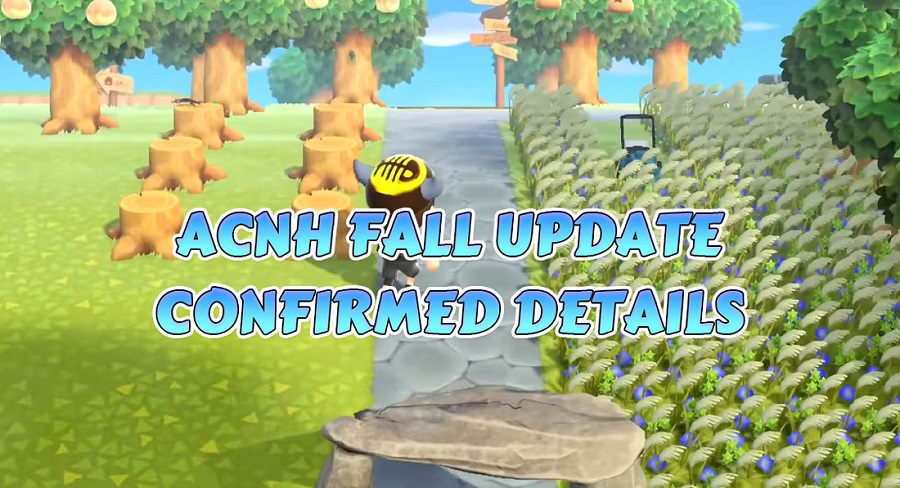 Thanks to the famous Youtuber Mayor Mori shared the content.
ACNH Fall Update Hints Revealed In Nintendo Announcement
Now is the start of the autumn season in the real world as well as in New Horizons with us seeing some minor seasonal changes such as certain bushes, blooming, different flowers, trees, changing colours and things like that. Now given the fall season has officially begun, the community is expecting Nintendo to drop Animal Crossing New horizons fall update trailer any day. Thanks to a tiny news update discovered on the Nintendo of Canada's website, which details free updates heading to a selection of games in the near future, including New Horizons' next set of additions. As well as indicating that the update is "around the corner," it also promises that it will feature some "spook-tacular tricks and treats."
Here are the full details to ACNH fall update in the post:

More Events Are Coming To ACNH Fall Update - Halloween Event, Explorers Day
The post doesn't give us too much information but the fact Nintendo has finally acknowledged. Now other than either a trailer or the update itself being just around the corner. The tiny announcement also hints there will be multiple events and activities as well as some spooktacular tricks and treats which suggest the fall update will add far more content than the single Halloween event.
We're almost certainly getting based on previous updates, we've seen handful events that weren't your typical Animal Crossing holiday events such as the Mayday event which saw us visiting mystery islands and working our way through mazes to meet the likes of rover, as well as the new seasonal wedding event that brought even more beloved characters back from New Leaf for an entire month as we decorated Harvey's cabin and unlocked limited-time wedding items. So there's certainly scope for some new in-game events and activities. This could also be hinting at seeing some one-day events like Explorer's day return to New Horizons that has featured in every mainline Animal Crossing game so far and is celebrated in October. Spooktacular tricks and treats is a very interesting one as this implies some form of Halloween activity but outside of the Halloween holiday itself.
Read more: Animal Crossing New Horizons Characters Downgrades
However, Nintendo finally acknowledged the seasonal change and confirmed spook-tacular tricks and treats are on the horizon. The announcement definitely hints a lot more content can be expected in the next update. What do you think about these details? Are you excited to see what the fall update will bring? Looking for more ACNH Bells to prepare for the new fall update? MTMMO can help you without costing much money.