Best ACNH Fountain Design Ideas - Animal Crossing Water Fountain Decoration Tips & Fountain Recipe
11/13/2020 6:34:54 PM
Animal Crossing New Horizons provides chances to help players to build their desired house and it gives people infinity to be creative and make innovations. Here at Mtmmo.Com brings you great Animal Crossing design tips for fountains, to help you custom unusual fountain areas, add unique characteristics for your garden, entrance, plaze, shop, waterfall and path in Animal Crossing New horizons.

Best ACNH Fountain Design Ideas -Tips For Decorating Water Fountain in Animal Crossing New Horizons
Choose the location, you want to place your water fountain at (entrance, park, plaza, shop, bridge, residential area or garden). Decide the style of the fountain area, you can create a great fairy fountain, rustic fountain, floral fountain, cool fountain, fancy fountain or dreamy style.
Animal Crossing flower Items. For example, Hyacinth Plant, Mum Plant, Rose Plant, Pansy Plant and Lily Plant are perfect to apply to surround the fountain. It can become a romantic floral dating spot, add to the beauty of this fantastic fountain, and you can invite your besties to have a picnic and afternoon tea.




Animal Crossing Bushes Items. Blue-hydrangea Bush, Holly Bush, Pink-azalea Bush, Orange-tea-olive Nursery, Red-camellia Bush, White-azalea Bush, Yellow-hibiscus Nursery can decorate your fountain area into a rustic style. It's like breaking into a fairy forest.




Animal Crossing Path Pattern. I'd like to say the path is one of the most important decorations. You will need a large custom pattern to add the beauty of the water fountain design on your island. Here at Mtmmo.Com listed stunning ACNH custom path patterns with code for you to customization the fountain area in a better way.
Autumn Flower Pattern: MO-N4D6-7X0B-T9Q3

Maple Pile Pattern: MO-0K1B-9T9C-GX99

Shiitake Pattern: MO-FWQG-38Y2-CJXH


Stone Path Pattern: MO-BQ4W-CPF5-7HLR

Leaf Path Pattern: MO-K6RW-4HBJ-3DPD

ACNH Mushroom Pattern: MO-6731-HMB5-TS34

Christmas Path Pattern: MA-4432-0100-5710
Animal Crossing Lights Item. It's a good idea to place illuminating lights surround the fountain. Inspired by ACNH lamps you can turn into a various themed fountain. For example, Hyacinth Lamp, Mermaid Lamp, Mush Lamp, Palm-Tree Lamp, Rocket Lamp, Soft-serve Lamp, Streetlamp and Bamboo Floor Lamp. Also, you can try to place Floor Light in it, there are cool colorful lights will come through from the ACNH water fountain. There's always a way to make your fountain cooler.
ACNH Fountain Recipe - How To Get Fountains In Animal Crossing New Horizons?
The Fountain used to be a landmark in Animal Crossing: City Folk and Animal Crossing: New Leaf, and can be found in both the City and the Town. The fountain is a customizable household item in Animal Crossing: New Horizons.
The Fountain is available from crafting, which requires Leaf NH Icon cropped.png 1× Drinking Fountain, Stone NH Inv Icon.png 20× Stone, and Iron Nugget NH Inv Icon.png 8× Iron Nugget. The fountain recipe can be obtained through the Nook Stop. You can use seven custom kits to customize the color of items. As an outdoor product, it will provide an additional 0.5 development point for island rating. Or you tired of crafting can buy Animal Crossing items directly at a cheap price from Mtmmo.Com.
Here are some ACNH fountain design ideas:

ACNH fountain idea 1 - created by r/ac_newhorizons on Reddit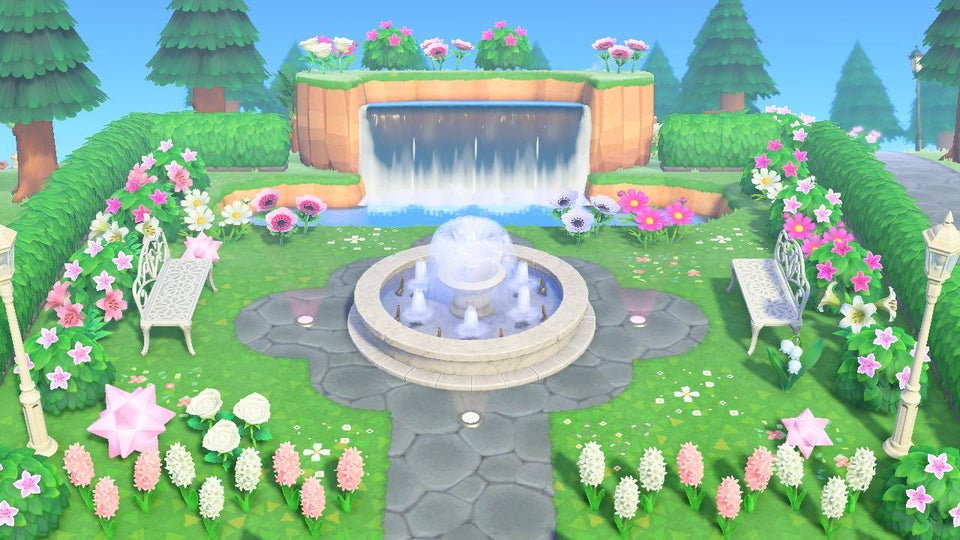 ACNH fountain idea 2 - created by ac_newhorizons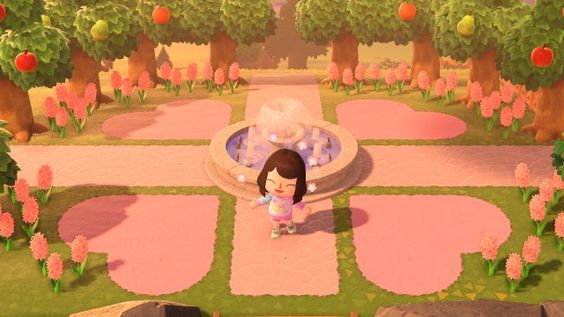 ACNH fountain idea 3 - created by Luminaria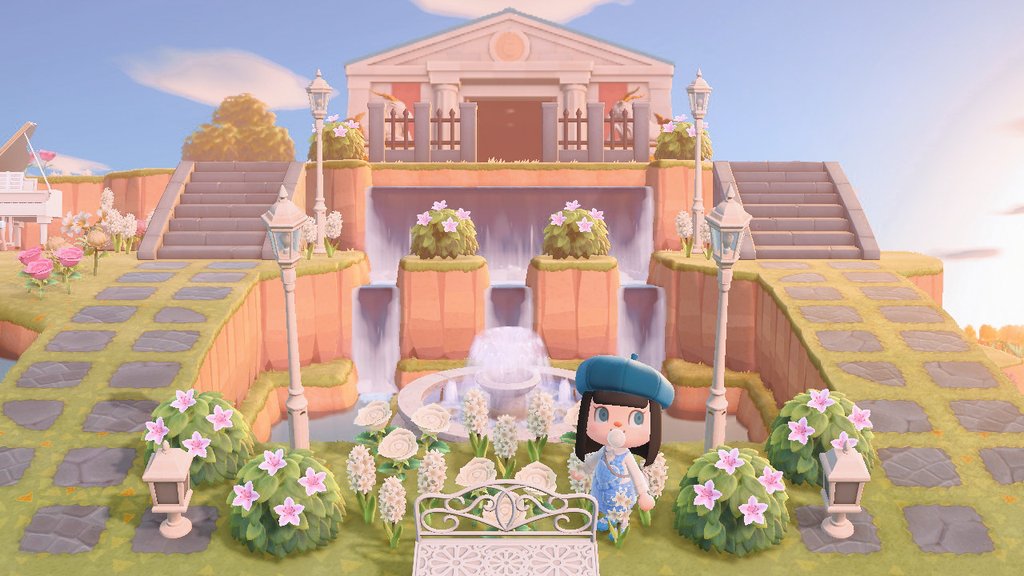 ACNH fountain idea 4 - created by Oskmey on Twitter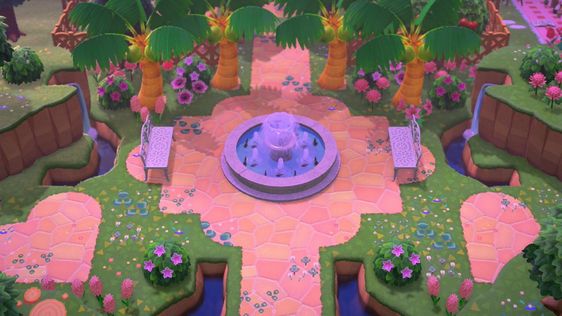 ACNH fountain idea 5 - created by babyxrun_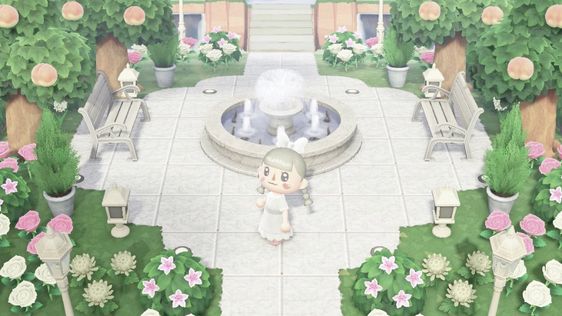 ACNH fountain idea 6 - created by minsuuuuuya on Instagram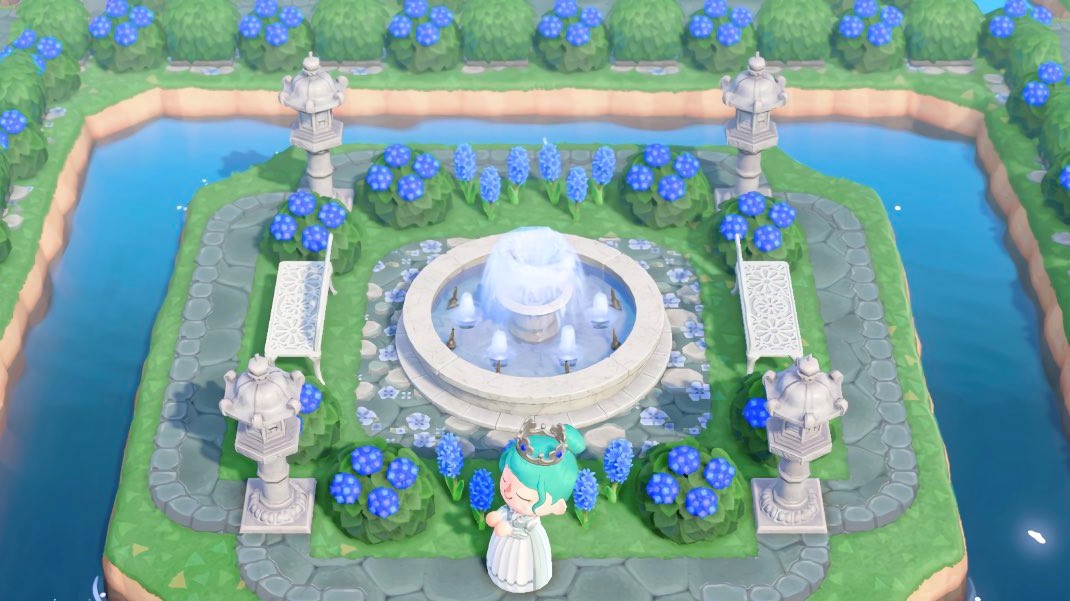 ACNH fountain idea 7 - created by argeniecrossing at Twitter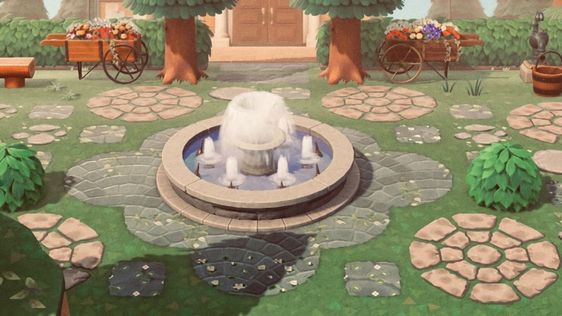 ACNH fountain idea 8- created by Egg7 on Twitter