Confirmed ACNH Updates in 2021 - Animal Crossing New Horizons 2021 Updates and New Features
12/21/2020 11:55:24 AM
Animal Crossing New Horizons has been a huge success since its launch this year, players are more expecting the future of the game. Getting closer to the final days of 2020, what ACNH 2021 updates will come? Based on the interview with Doug Bowser, the president of Nintendo of America, let's take a look at the confirmed ACNH updates in 2021.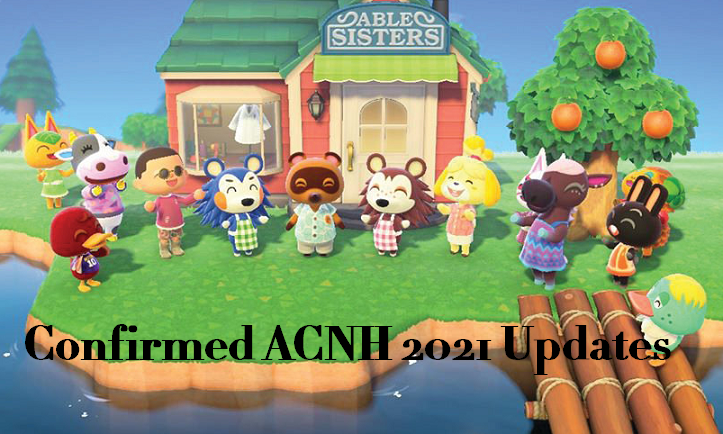 Animal Crossing New Horizons Updates 2021 - ACNH 2021 Events and New Features
In this interview, the content about New Horizons is a rough direction, it does not involve specific events or ACNH items, but we can have a basic understanding of the year-long schedule of Animal Crossing NH. Doug Bowser mentioned two potential avenues of Animal Crossing New Horizons, one of them is the update schedule that comes from the developers, and another is the user-generated content.
Seasonal updates
Doug Bowser has confirmed updates can be around seasons, events, and enhanced gameplay features such as those we have seen every couple of months, including ACNH summer update, fall update, winter update, and the upcoming 2021 January update. Seasonal updates will definitely continue and most likely suggest the events we've seen already will be different when they come around again.
User-generated content
The user-customized content is a unique feature of New Horizons, we can see a ton of custom designs and patterns applied everywhere in the game, people can really lean into the content and make it available and to share that with their friends. Animal Crossing New Horizons is likely to have a lifespan of three or more years, a second avenue for future updates would continue around the user-generated content, which can help the engagement within New Horizons, involves the things like clothes designs and patterns, players share QR codes of real-life art or completely redesigned and terraformed islands and ask you to visit, this means, in ACNH future updates, we could see more ways for users to create, share and engage with each other.
January update (ACNH 2021 event)
According to the trailer of the ACNH winter update, the next update in New Horizons is set to come in late January 2021, what content is will bring? The first confirmed thing is the character Pave, who is a peacock that appears on the day of Festivale as its special character. Festivale is a spring event that happens in February or March. In City Folk and New Leaf, during the Festivale event, players can get furniture items from the Pave series. You can also go around your island and play a bunch of different games, and would either get candy or feathers based on different games. In New Horizons, we can expect the DIY recipes for the Pave set furniture available for crafting these items. What other updates are possible in the following update?