ACNH January Update - Changes, Items & New Events In Animal Crossing New Horizons
1/4/2021 3:42:11 PM
In this article, we are going to take a look at all the fun changes and updates you can expect in January in Animal Crossing New Horizons, covering all the details you need to know about ACNH January Update.
1. ACNH January Events
Finishing Tourney (Northern Hemisphere)
On January 9th, players can expect to enjoy the fishing tourney event, which will mean more opportunities or perhaps even your first opportunity if you got the game recently to get lots of fun fishing and fish related items from CJ as you rack up points in his tournament. Though this event isn't a brand new addition to the game, it's still really fun and you can definitely make some good Animal Crossing bells, since CJ will buy all of your spare fish for extra. The items that are exclusive to this vent are actually pretty cool too, so we definitely recommend going after them like the cooler is really amazing. You can play this event online with friends if you'd like, which means a much more heated competition, don't get too angry at each other. If you do this, you'll also be able to play the event for free, rather than paying a participation fee. This is just a cheeky little tip on how to save some money for the event. The event itself isn't too competitive since your villagers won't actually join in, so adding some of your best pals to the mix is a really good idea.
Bug Off (Southern Hemisphere)
The bug off will appear for southern hemisphere players on January 16th, so you can do the same thing but basically just with bugs, if you live in the southern hemisphere. It is pretty cool and there's a lot of cool bugs to catch around this time for southern hemisphere players.
2. ACNH January New Items
Starting January 1st to January 15th, you can get yourself some limited time new year's items and these are honestly all really cool. There are seven new Animal Crossing items to get here total, each one with some cultural significance for the part of the world it originates from. You can actually find out more precise details about these by clicking the details button which is really cool.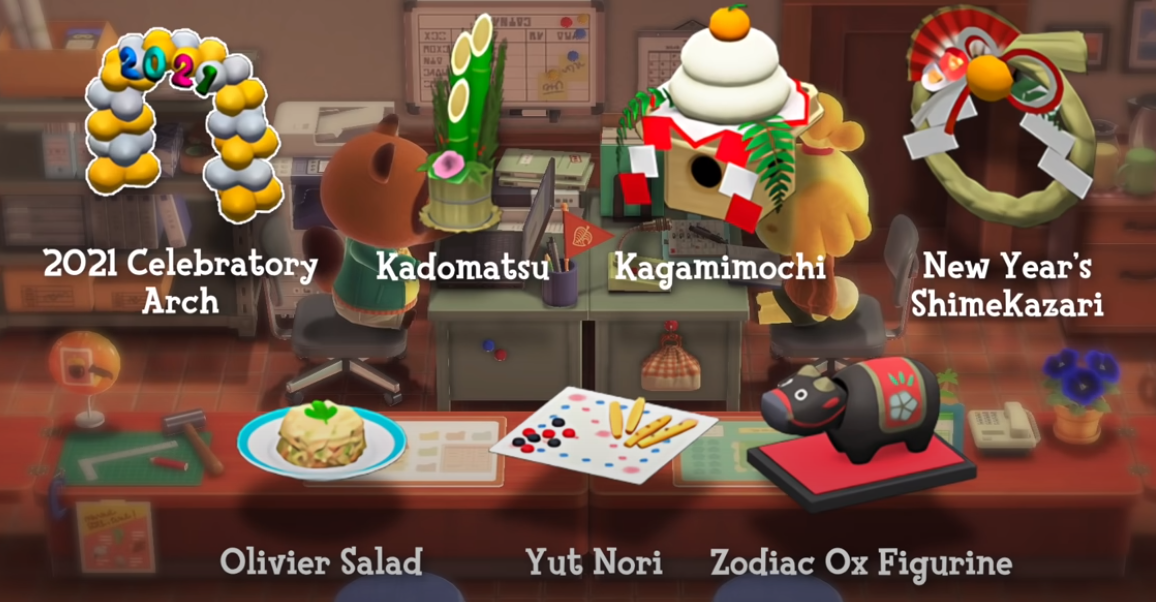 3. ACNH January New Bugs, Fish and Sea Creatures
Of course, with the turn of a new month, you can expect to discover a bunch of fun new exciting bugs, fish, and sea creatures to go hunting for around your island. Sadly, the northern hemisphere doesn't get any new fish or have any leaving either, but the southern hemisphere gets the sweet fish, napoleon fish, puffer fish, blue marlin, and ocean sunfish too. The tadpole will also be leaving for southern hemisphere players. Again, no new bugs for the northern hemisphere, but there are a ton appearing for southern hemisphere players.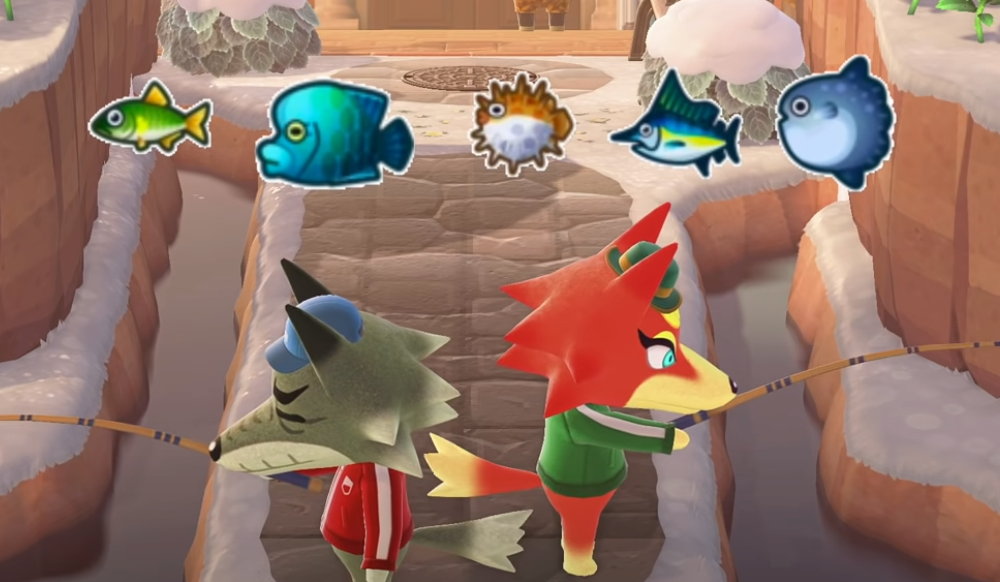 These are the grasshopper, brown cicada, robust cicada, giant cicada, evening cicada, cicada shell, blue weevil beetle, earth boring dung beetle, scarab beetle, sauce dag, miami stag, giant stag, cyclomatist stag, golden stag, giraffe stag, horn dynasty, horned atlas, horned elephant, horned hercules, walking stick and walking leaf. The honeybee will also be leaving at the end of January for southern hemisphere players, so make sure you get that one before it buzzes off.
As for sea creatures again, no new ones for northern hemisphere players, but the lobster and the abalone will be leaving, so make sure you get those before they're gone. For those lucky souther hemisphere players who get so many different new things this month. You can now get the moon jellyfish giant, isopod and horseshoe crab. Giant isopod actually sold for a decent amount of money, so it's probably worth going out there and getting it. Seaweed will be leaving for those pla.yers as well, so make sure you get some seaweed before it's too late.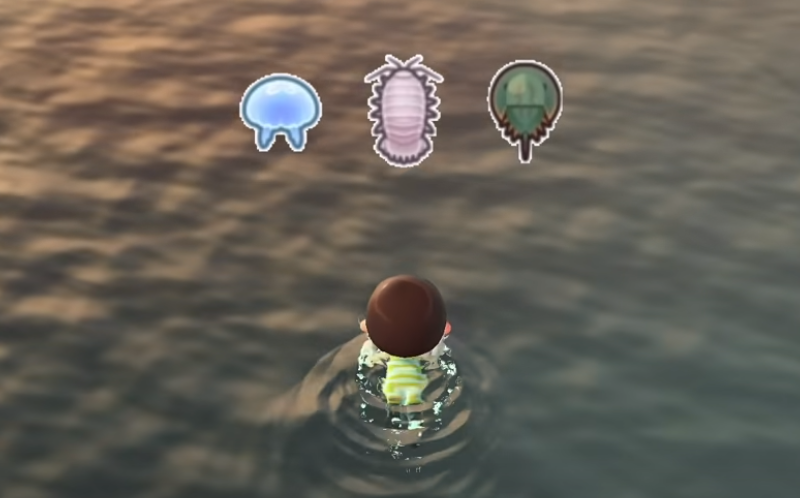 4. ACNH January Seasonal Changes
Sadly, there aren't any new seasonal changes happening in January, but you can expect the Christmas light season to end on January 6th, from this point onwards you won't be able to get any of the new ornaments from the trees to use for crafting, nor will you be able to get any of the festive DIY recipes from balloons. If you're sick of the snow, you'll have to wait until late February for that to go away, that does mean you can enjoy the snowflakes and creating snowmen, however, so it's not all downsides. There are still things to enjoy in January that we highly recommend making the most of before it is too late.
5. ACNH January Update
Of course, the most exciting thing on this list for us is the January update which will be happening sometime in late of this month. We don't know when exactly or what the update will contain but we do know that it will add the new festival event and the character Pave who will appear in February. Sadly, it does not seem like much else will be happening this January, but it's exciting to know that we can expect a new event to appear next month. Hopefully January will get some more love in the future, as it is probably one of the most underwhelming months in the game, there really isn't too much new going on here.