ACNH Spring Path & Clothes 2021 - Animal Crossing New Horizons Spring Design Codes
2/4/2021 3:48:12 PM
At the beginning of Spring, everything revives. It's the time to switch your island into a Spring theme in Animal Crossing New Horizons. Springs in ACNH starts on February 25. Before the day arrives, here we bring you some collections of ACNH Spring paths and clothes with new design codes and patterns. Check out if there are some ACNH Spring designs you like, you can use the design ID or creator ID to search for the pattern.
ACNH Spring Clothes - Animal Crossing New Horizons Outfit Design Codes & Patterns
Spring not only brings vitality, but also can we feel more warms in springtime. In the spring of New Horizons, a variety of new ACNH items become available in this month. So the clothes and outfits in Spring are not like that in Winter, villagers can wear a thin coat, a single sweater, cardigan, and various dresses. Spring is colorful, you can use pink heart, red or yellow flowers, green grass, and many other bright colored objects in your ACNH clothing designs. Floral elements especially cherry blossoms are popular and beautiful. In addition, Valentine's Day takes place in spring, the romantic-inspired idea can also be applied. Check out the latest outfits design codes for ACNH 2021 Spring.
ACNH Spring Clothes 1 - Lavender by @Malou821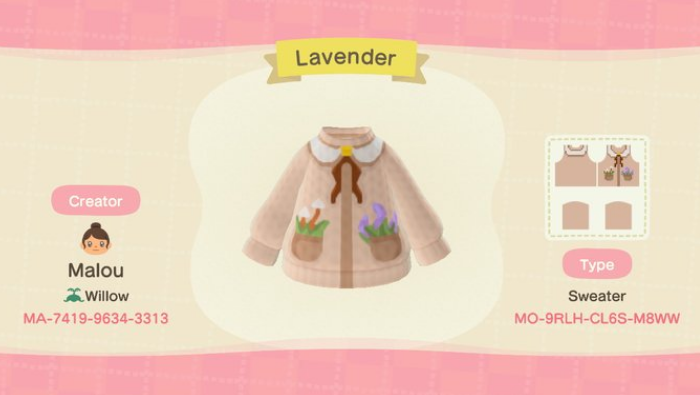 ACNH Spring Clothes 2 - sunflower by @Malou821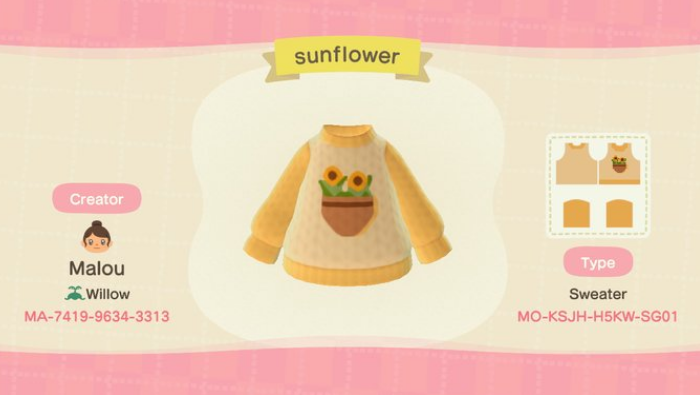 ACNH Spring Clothes 3 - Pastel Shapes Parka by @spring_demonx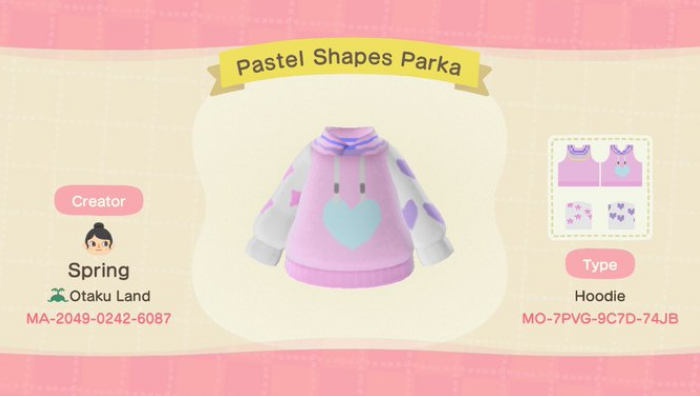 ACNH Spring Clothes 4 by @MissKyla_acnh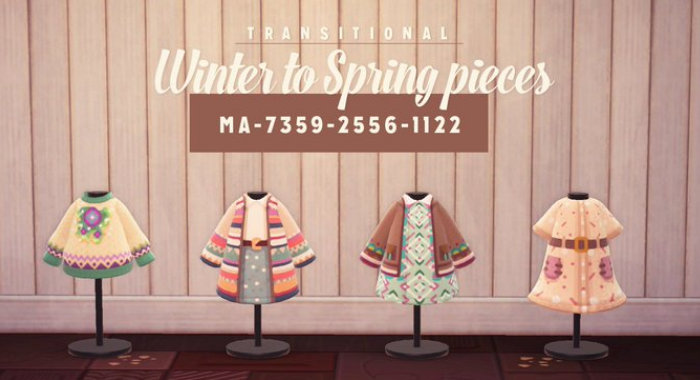 ACNH Spring Clothes 5 by @cosyoak_
ACNH Spring Clothes 6 by @acnh_della (MA-3127-1603-7553)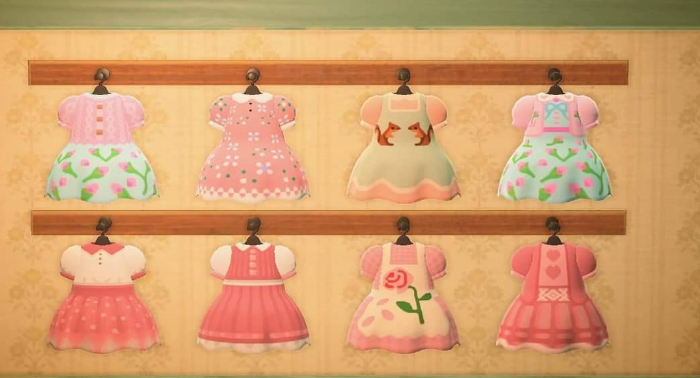 ACNH Spring Clothes 7 by @__n_ac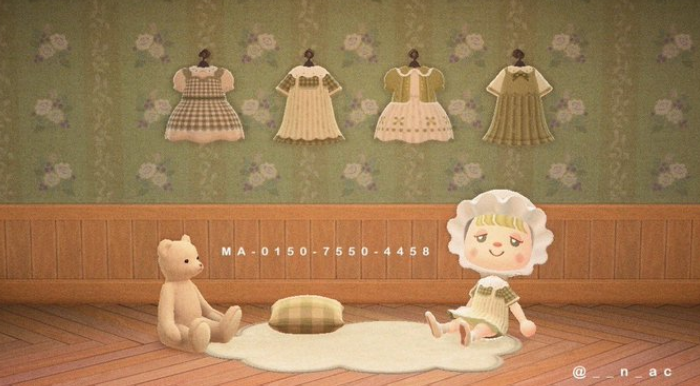 ACNH Spring Clothes 8 - spring dress by @nachu_acnh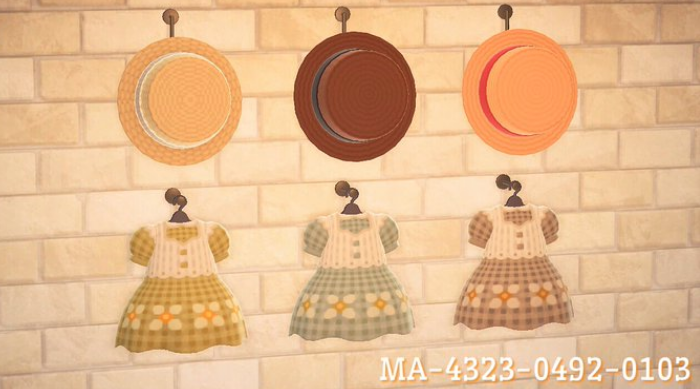 ACNH Spring Clothes 9 by @luluacnh1 (MA-1589-3355-8292)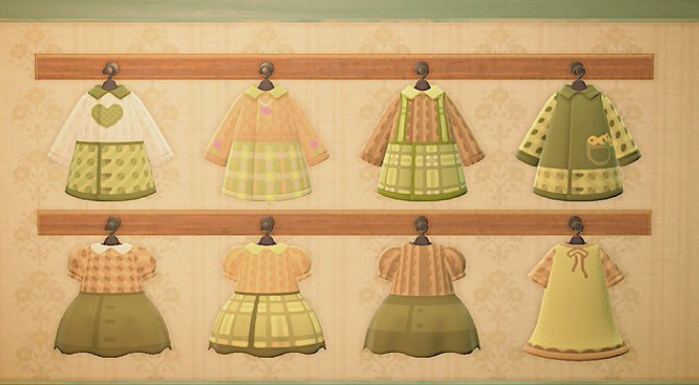 ACNH Spring Clothes 10 by @ern_konpeito (MA-5744-9944-8796)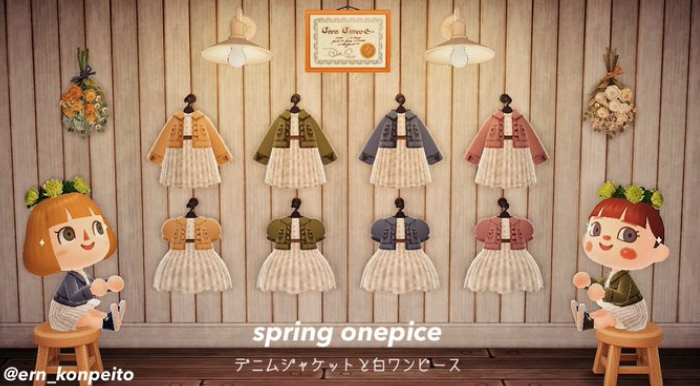 ACNH Spring Paths - Animal Crossing New Horizons Path Design Codes & Patterns
There is no rule that the Spring path should look like, based on the path designs posted by other players, we can know the flowers and green leaves are always the subjects, but they come in numerous forms and shapes, the color can also be changed. Matching rocks, bricks, or tiles, to make your pattern more suitable for specific places, like the outdoor path, room floor, natural island, etc.
ACNH Spring Path 1 - Stone Spring Path by Yvie (@pfannkuchenherz)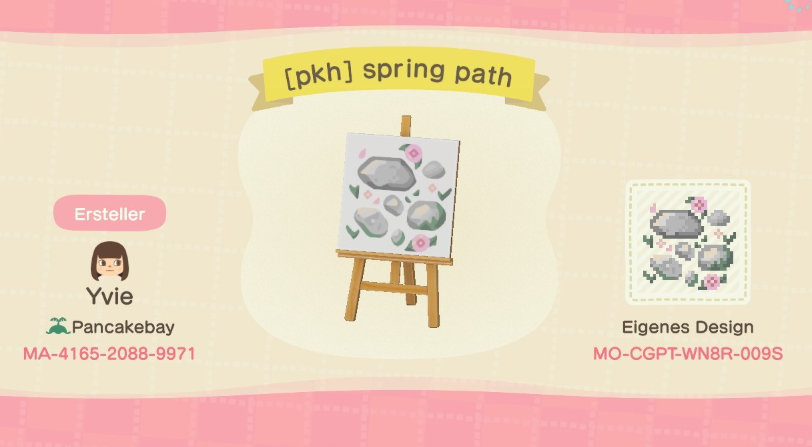 ACNH Spring Path 2 - Clover Leaf by Adam (@Zenithia_ACNH)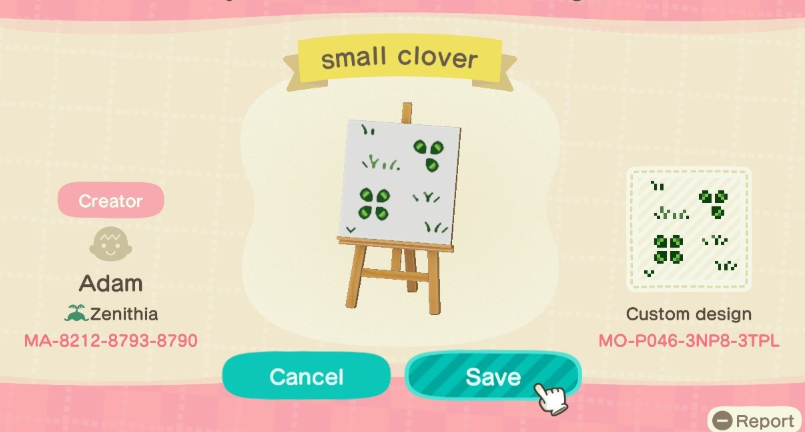 ACNH Spring Path 3 - Cherry Blossom Path by Charlie (@CarolusCarnifex)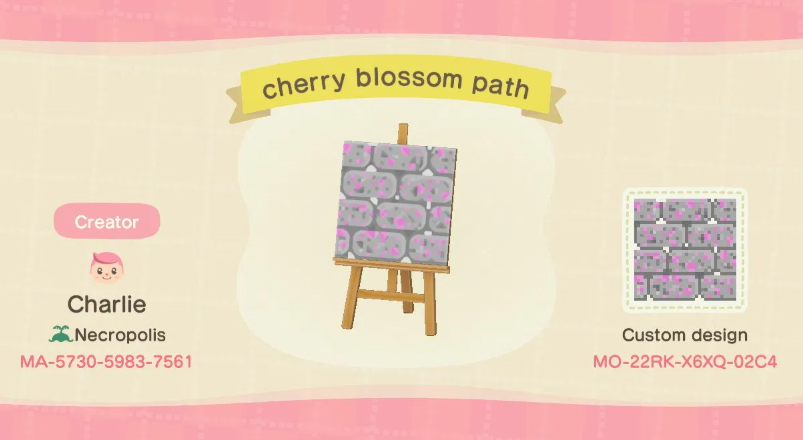 ACNH Spring Path 4 by --KOKO--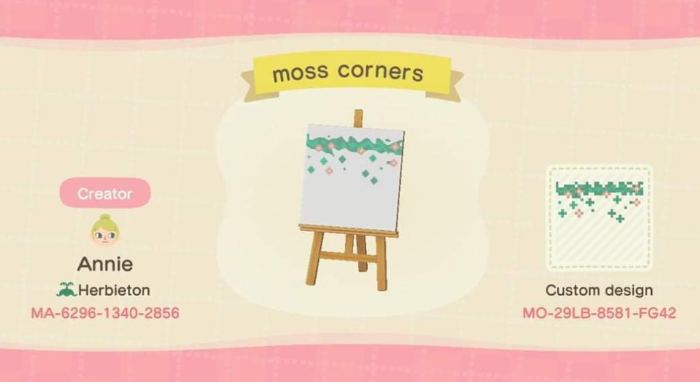 ACNH Spring Path 5 - Wildflowers Set by ビビ (@tobitobi_bibi)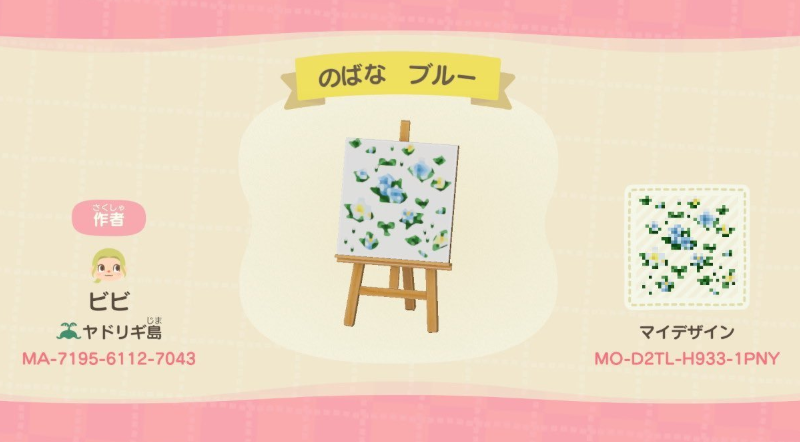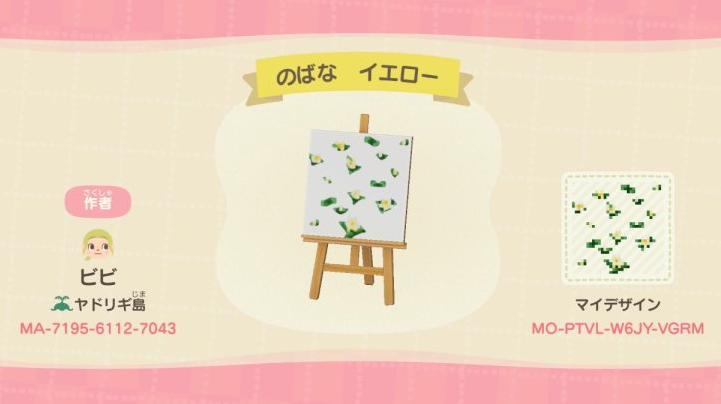 More ACNH Spring Path Design Codes:
You can check the path patterns of these codes from Serefina Creates's video.
MA-6819-9362-6239
MA-5794-1593-5727
MA-9296-7937-4704
MA-5037-1104-8762
MA-8053-2612-2520
MA-6972-5925-3134
MA-6247-2752-7000
MA-8846-9169-8011
MA-7901-7711-0436